How did this happen? How many people are coming? Your brother is bringing his scotch slinging girlfriend? Your father can't hear, your mother runs her kitchen like an army general, great, where are the cocktails? Because at this point, you'll need them from cheese to cheesecake. Don't worry, I have the cocktails for you, just like the Native Americans brought it to the Thanksgiving table. I know you're thankful. All good.
Apple Cider Margarita
Delightful before the guests arrive, perfect for parade watching while stuffing the bird and peeling the potatoes, after Santa comes down the avenue, put on some flirty music and whip it in the kitchen like George Clooney and Rande Gerber.
Serves 4
8 oz Casamigos Tequila
8 oz Apple Cider
2 oz. ginger liqueur
2 Dashes ground cinnamon
juice of fresh lime
In a bar glass or small pitcher, mix the ginger liqueur with the tequila. Fill the vessel half way with ice. Add the cider, cinnamon, and lime juice. Mix well, pour into ice filled glasses, garnish with lime or apple, and serve.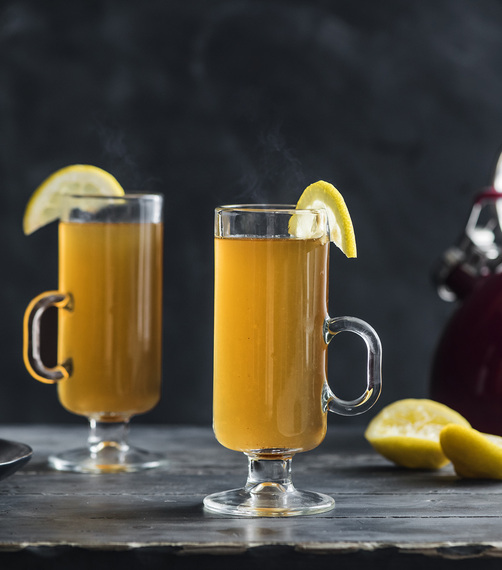 Hot and Spicy Grog
Now, this brings a whole new meaning to the family football game. Warm and inviting, this will break through any chill your mother-in-law is throwing off. Touch down!!
Serves 4
8 oz. Islay Scotch
4 oz. MARTINI Rosso Sweet Vermouth
1 oz. Maraschino Liqueur
4 dashes Aromatic Bitters
1 oz. Honey
1 tsp. ground cloves
Lemon & Orange zest
In a small saucepan mix all ingredients, heat until just bubbling under the surface, remove from heat, pour into glasses, (or portable insulated mugs) and serve.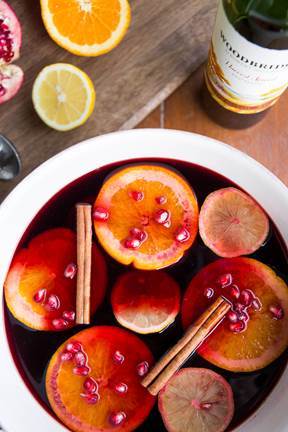 Harvest Spiced Punch

Back in from the frosty football game, time to baste and warm-up as guest you had no idea were coming are parading through the front door. Time to toss it all in a bowl and let them serve themselves.
Serves 8
2 750 mL bottles Woodbridge Harvest Spiced Red Blend
2 cups orange liqueur
1 cup fresh orange juice
2 cups pomegranate juice
1 tablespoon lemon juice
4 cinnamon sticks
1 orange, sliced into 5 rounds
1 lemon, sliced into 5 rounds
Seeds from 1/2 medium pomegranate

Combine wine, orange liqueur, orange juice, pomegranate juice, lemon juice and cinnamon sticks in a large punch bowl. Refrigerate for at least 4 hours.
Just before serving, add 4 cups ice, orange and lemon slices, and sprinkle pomegranate seeds over top, serve.
The Classic
Ok, it seems everyone is humming along, time for you to head into the kitchen with your sister and enjoy a moment, catch-up, take a breather, baste the turkey, again, and enjoy a most fabulous cocktail. Light and refreshing, and quite celebratory with all those bubbles.
Serves 4
1 ( 750ml) bottle Prosecco
8 oz. St. Germain
Sparkling water to top
Lemon wedge
Into a champagne flutes or highball glasses pour 2 oz. St. Germain, top with prosecco, and further top it off with sparkling water. Squeeze the lemon peel over each glass releasing the oils, rub the rim with the peel, drop into the cocktail and serve.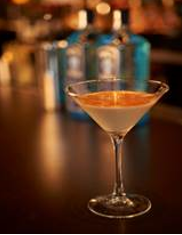 Spice Time
Appetizers are in full force, the party is officially underway, the door opens and Uncle Jack comes in, with Aunt Linda, oh wait that's definitely not Aunt Linda, oh my, is that a dress or a morph suit? No worries, you brother just mixed up a batch of spicy cocktails sure to have Uncle Jack explaining all in no time.
8 oz. Bombay Sapphire gin
4 oz. of Pumpkin Puree and/or Pumpkin Pie Mix
2 tsp. Dark Brown Sugar
2 dashes of Vanilla Extract
2 dashes of Ground Cinnamon

In a bar glass shake all ingredients vigorously with ice and strain into chilled martini glasses, top with nutmeg, and serve.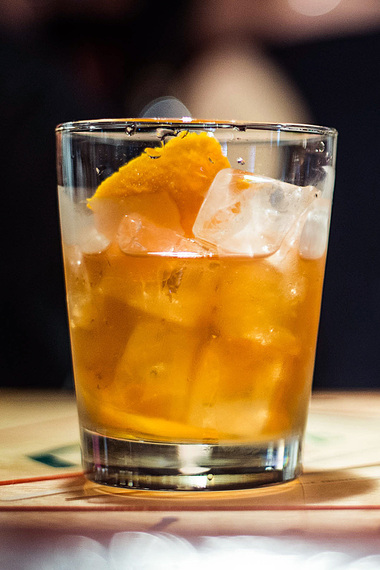 Fig Fling
This one is for Cousin Betty -- lights up the room when she walks in, steers clear of family drama, (how does she do that?), and loves a good cocktail, particularly while belting out holiday tunes on the piano.
Serves 4
8 oz. Wild Turkey 81 Bourbon
4 oz. Orange liqueur
2 tablespoon fig jam
2 oz. freshly squeezed lemon juice
Combine all ingredients in a cocktail shaker with ice. Shake and strain into a rocks glass over fresh ice. Garnish with an orange peel.
Coffee Talk
The table is clear, and everyone is either taking a nap or gearing up for dessert. Warm the pies and get the coffee brewing, this is a must mix for dessert cocktailing!

Serves 4
16 oz. Hot coffee
8 oz. Patron Cafe Dark coffee liqueur
4 oz. Grey Goose Vodka
2 oz. Cream
Fresh whipped cream and chocolate shavings for garnish if desired
Into a pitcher mix coffee liqueur, vodka, and cream. Pour coffee evenly among mugs or Irish coffee mug. Top off each mug with mixture. Garnish with a dollop of whipped cream or chocolate shavings if desired, and serve.