It's Thanksgiving time again, and you just found out that the relatives are coming early this year to avoid traffic, time to mix up a few strong cocktails and hope that the conversation doesn't go straight to politics.
As you prepare the feast, behold a sampler of tasty seasonal cocktails that will take you from pre-gaming it, straight thru to binge watching the Gilmore Girls, at least we have that to be thankful for.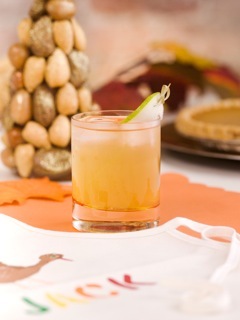 Parade Punch
This is definitely music to your ears, it will give you a little giddy up to enjoy the marching bands strut their stuff.
Serves 8
2 cups Knob Creek Bourbon
1 cup Malibu Rum
1/2 cup Pumpkin Puree
1/2 cup Maple Syrup
4 dashes Orange Bitters
Orange flavored seltzer
In a pitcher mix the bourbon, rum, pumpkin puree, and maple syrup. Stir until blended. Add ice, bitter, orange seltzer, mix well, and serve.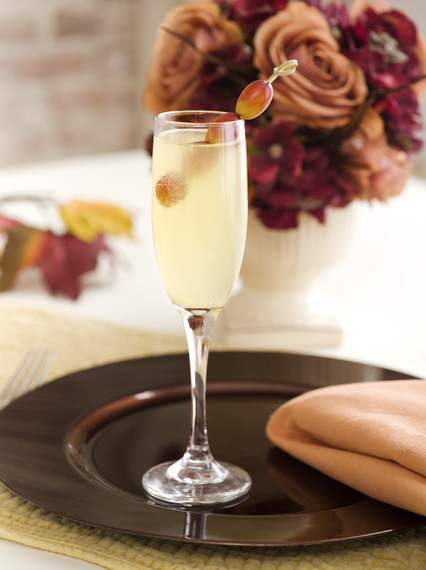 Pear Sparkle
If you're going to be holed up in the kitchen basting the bird, you might as well have something delicious to drink!
Pear Sparkle
Serves 4
1 bottle (750ml) La Marca Prosecco
8 oz. Pear nectar
4 oz. St. Germain Liqueur
Fresh Nutmeg
In a small pitcher mix the pear nectar, St. Germain, and nutmeg. Pour to fill each glass one-third
full. Top with prosecco, garnish with a sprinkle of nutmeg, and serve.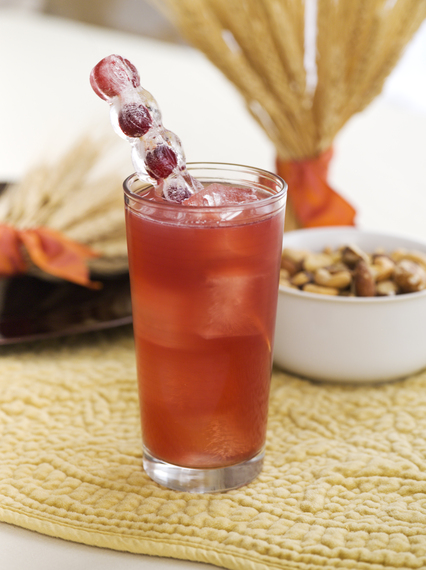 Every Family Football Game needs a Punch, and this one is sure to get everyone off the sidelines and into the game. Just remember it's touch, not tackle.
Serves 8
3 cups Casamigos Blanco Tequila
4 cups apple cider
2 cups cranberry juice
1 cup grapefruit juice
Cranberries garnish
Pour all ingredients into a large pitcher or punch bowl. Add ice, fresh cranberries, and serve.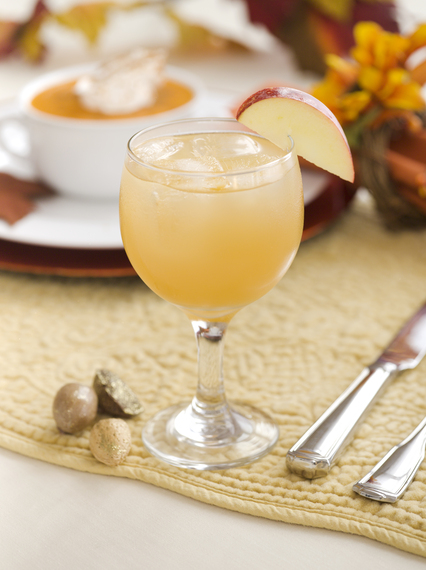 A festive libation thats light enough for everyone, even Aunt Betty.
Serves 4
8 oz. Svedka Citrus Vodka
4 oz. Grand Marnier
2 tsp. Honey
Juice of 1/2 Lemon
Splash of lemon seltzer
Lemon twist for garnish
In a bar glass pour vodka, Grand Marnier, honey, and lemon juice. Shake well. Top with seltzer and pour into ice filled glasses. Garnish with a lemon twist and serve.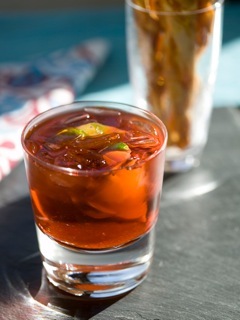 When Uncle Bob asks you where David your fiancé is, hand him on of these while you reply calmly that he is spending Thanksgiving with his boss, whom he's been seeing for months and you hope they're very happy.
4 oz. Dark Rum
4 oz. Cognac
6 oz. Port
4 oz. Pineapple juice
Top with Club Soda
Pineapple chunks for garnish
In a tall bar glass mix rum, cognac, port, and pineapple juice. Pour into ice filled glasses and serve.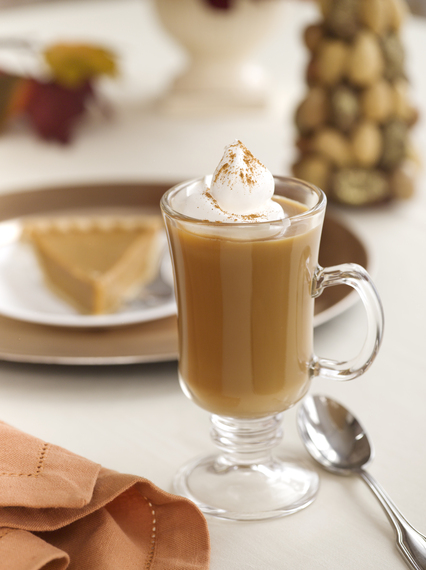 After dinner, when coffee just doesn't cut it, have a coffee cocktail instead.
Serves 4
1 carafe Hot Coffee
8 oz. Rum
Kahlua Liqueur
Freshly whipped cream
In a small pitcher mix rum and kahlua. Pour coffee into glass mugs filling cups halfway. Pour rum and kahlua mixture and top with fresh cream.
All Photos by Jack Deutsch. All recipes adapted from Colleen Mullaney's best selling book, It's 5'Clock Somewhere.