Traditionally filled with an abundance of fruits and nuts, the cornucopia is one of the most prominent symbols of Thanksgiving. So if you're looking for the perfect favor for your gathering, why not give your guests their own mini horn filed with goodies to take home after dinner? With today's Craft Of The Day from Heather Bullard, you can learn how to make these festive party gifts. Take a look: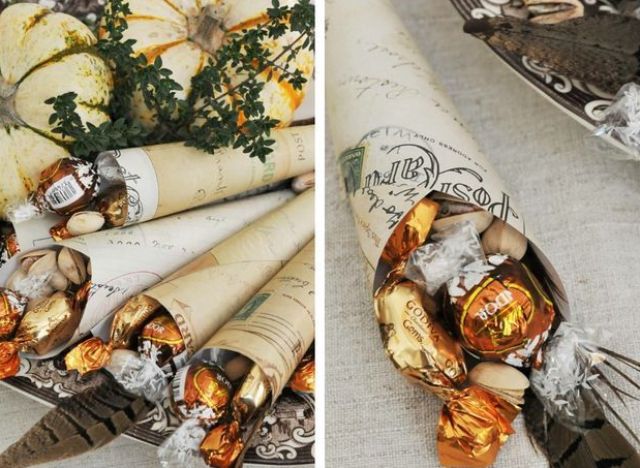 Photo by Heather from Heather Bullard
Just like the real ones, these paper cornucopias are a great reminder of everything we should be thankful for. And some of your guests might argue that there's even more reason to be thankful for these ones, since they're filled with yummy chocolates. For the full tutorial, visit Heather Bullard.
Looking for more Thanksgiving crafts? Check out the great ideas in our slideshow below.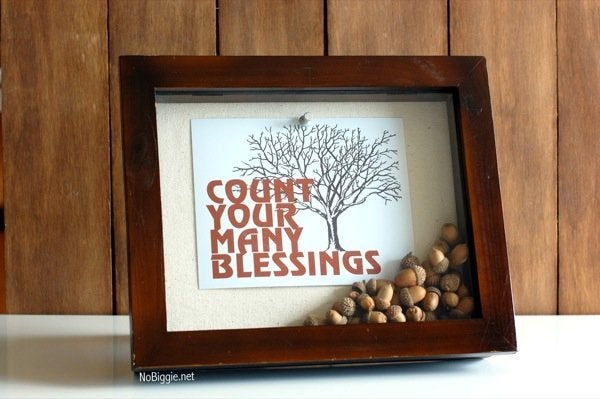 Thanksgiving Crafts