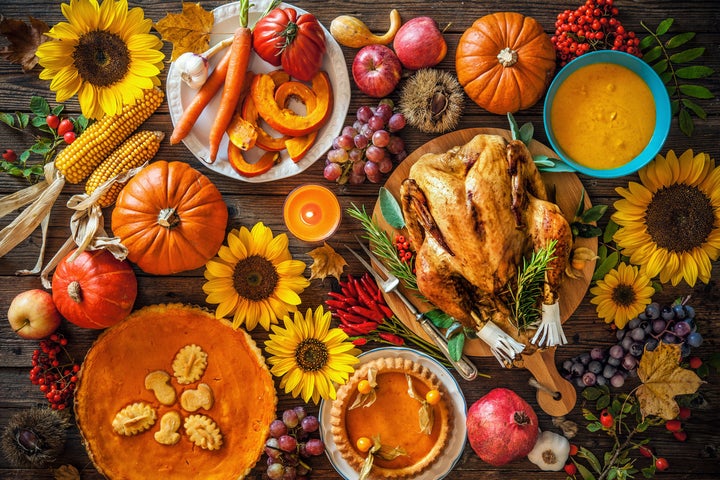 Thanksgiving is the biggest culinary juggling act of the year. There are so many dishes that have to be made, most of them requiring multiple steps, that it can easily get overwhelming. You need to go into this holiday prepared, logistically and emotionally. We're here to help.
Here's the first thing you need to know: you got this. Absolutely, 100 percent, you are going to host a wonderful Thanksgiving. The fact that you actually want to host it proves this to be true.
The second thing you should know is that none of the traditional Thanksgiving dishes are actually hard to make. Time consuming? Yes. Difficult? No, as long as you've divided up your time wisely.
You just need the right recipes. Lucky for you, we have those.
Here's an important thing to remember: you don't have to make it all yourself. Don't be shy: ask other people to bring dishes.
The hardest part can be figuring out when to do what. We're here to help with that ,too. We've put together an Ultimate Thanksgiving Day planner to make sure nothing is forgotten. Bookmark this, then live it, and win at hosting a killer Thanksgiving.