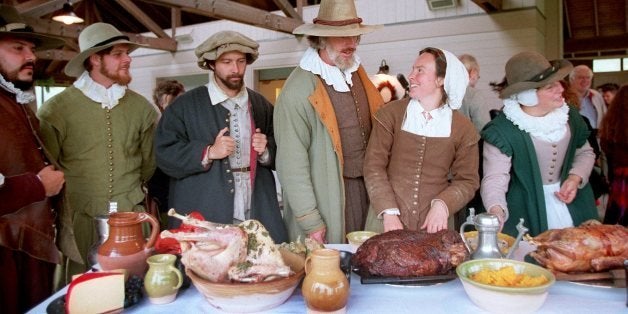 Over the river and through the woods... to somewhere silly, perhaps?
From really realistic reenactments to turkey testicle tastings (EEW!), we've set a spread of Thanksgiving events you haven't been to before.
Thanksgiving Weekends at Old Sturbridge Village
Thanksgiving festivities are not limited to one day in this Massachusetts living history museum: weekends throughout November offer a smorgasbord of crazy activities, from Thanksgiving sermons in the meetinghouse to shooting competitions with real muskets. Things really ramp up around actual Turkey Day, when you can dine on old-school Thanksgiving food in a tavern or pretend to be a guest at a wedding reenactment.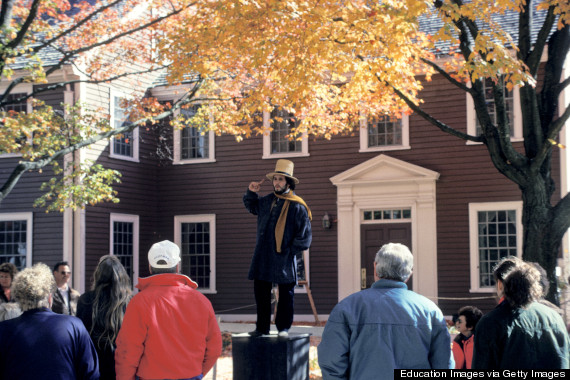 Colored Turkeys at Gozzi's Turkey Farms
You can order your Thanksgiving bird from this Connecticut farm, but that's not what visitors come to see. Every year around Thanksgiving, Gozzi's dyes its live turkeys all shades of neon and gives kids a chance to feed them. Says a Yelper, "I thought pink, purple, green, and yellow turkeys were just in coloring books. But Gozzi's got them."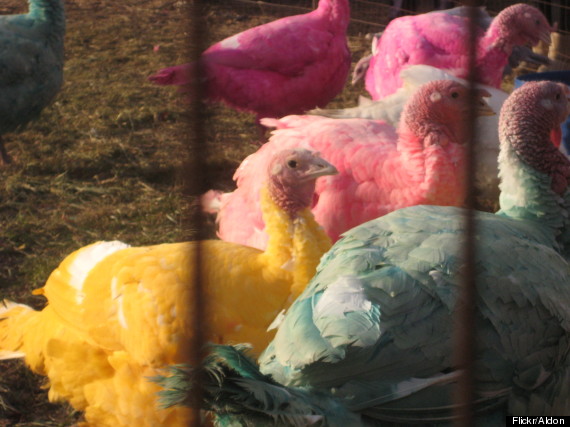 The Fifth Third Turkey Trot
Well, it's actually the 31st installment of this Detroit footrace, named "Fifth Third" after the bank that founded it. The titles continue their wonkiness on race day: there's the 10k Turkey Trot, 5k Stuffing Strut, and Mashed Potato Mile (completing more than one is a Drumstick Double). Don your craziest costume, and you might win the contest!
McDonald's Thanksgiving Day Parade
Macy's is just a bunch of gobbledygook to the 400,000 Chicagoans who take State Street by storm for their own big balloon parade. This year's characters include a huge helium Mr. Potato Head and the Tasmanian Devil... how very traditional. Disney Family Thanksgiving Feast
...sorry, but we had to. Disneyland is, after all, one of the places we're most thankful for. Festive meal options abound in the Happiest Place on Earth. The Disneyland Hotel hosts a feast with traditional fare, and there are special offerings at Fantasyland's Village Haus (think pumpkin pie) and the Blue Bayou Restaurant (we're talkin' stuffing with truffle, chicken liver and fig).
Eat Like a Pilgrim at Thanksgiving Point
Faaar from New England, at an educational center between Provo and Salt Lake City, local teachers dress up as Thanksgiving's main players to chat with kids at Eat Like a Pilgrim. In a big dining hall with hay-covered floors, there are tug-o-war contests and a buffet of stewed pumpkin and cobbler.
Thanksgiving Weekend at Billings Farm & Museum
Where better to celebrate Turkey Day than a dairy farm in rural Vermont? At Billings, a horse-drawn wagon clops Thanksgiving visitors around the farm, which is positively brimming with oxen and chickens. Watch dressed-up docents prepare dinner in the historic farmhouse, and peel a few apples with your own two hands.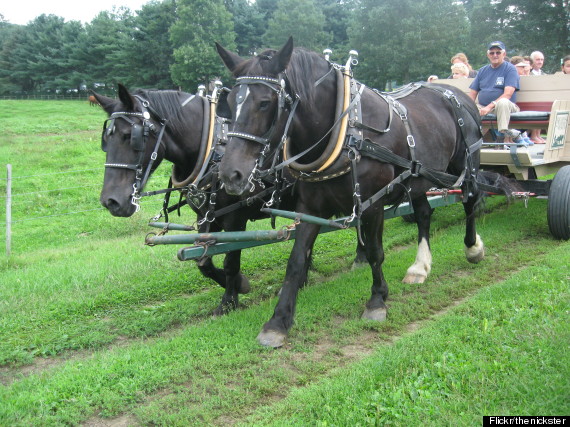 The Turkey Testicle Festival
That's right, the catchphrase at this 21-and-over bar fest is "hot nuts." A thousand pounds of actual turkey yarbles will be served alongside pizza and beer at Parkside Pub in Huntley, Illinois on the eve of Thanksgiving. Catch some local bands and leave with a story to tell around the Thanksgiving table.
Harvest Dinner at Plimoth Plantation
Diehard thanksgivers should pilgrimage to where it all began: this living history museum at the original Plymouth Colony in Massachusetts. Tickets go on sale in June for an uber historical dinner experience, and the food is as authentic as it gets. Offerings include "a pottage of cabbage" and "mussels seeth'd in parsley and beer."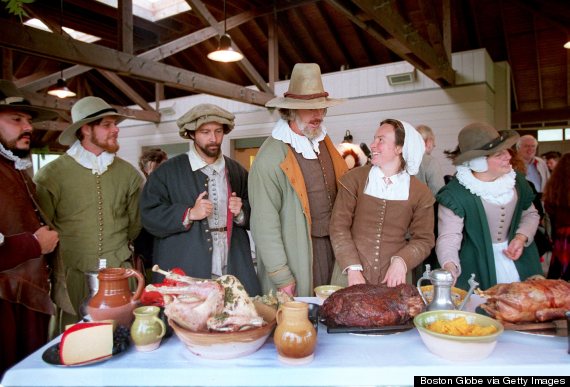 The Green Lake Gobble
Seattle ends their Thanksgiving 5k with a hefty serving of side dish: in the Mashed Potato Much Off, the one to shovel the most potatoes in four minutes wins a pile of cash. You might also score prizes if you beat the runner who wears a turkey suit during the race.
The Virginia Thanksgiving Festival
Unbeknownst to many of us, good ol' Captain John Woodlief brought a boat of Englishmen to America in 1619, a full year before the "real Pilgrims" hit up Plymouth Rock. Down in Virginia, Woodlief's descendants reenact his landing and subsequent prayer of thanks, which they contend count as the "real" first Thanksgiving. There aren't too many hard feelings though-- the Chickahominy Tribal Dancers then invite everyone to gather for "the friendship dance." George Dubya has even stopped by before.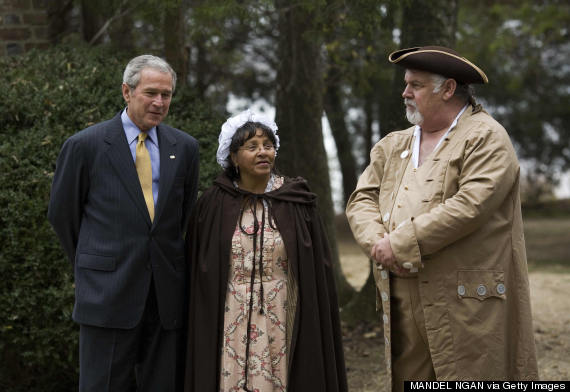 Before You Go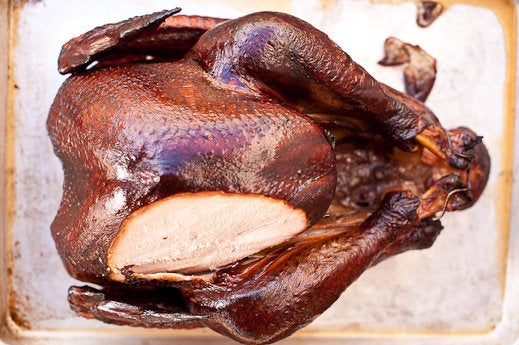 Thanksgiving Recipes