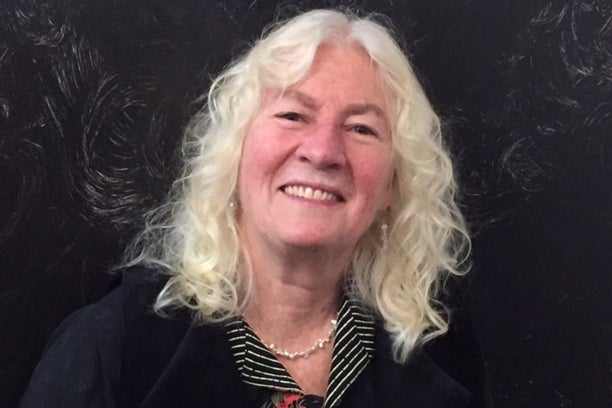 A Wopila feast – Lakota for Thank You – is being prepared for the Protectors at Standing Rock on Thanksgiving Day thanks to the spark and energy of Judy Wicks and 60 of her friends and fans. Judy is a household name in Philadelphia for her White Dog Cafe, which she sold a number of years ago, and for her ever-creative activism.
With the help of fellow activist Jodie Evans and some 80 volunteers, dinner for 2,000 will be served at the Standing Rock Community School in Fort Yates, North Dakota, near the site of the current action against the Dakota Access Pipeline.
School leaders on the Sioux reservation are thrilled to host the visiting delegation of cooks and activists in their school's kitchen and gymnasium. The dinner is being offered in gratitude to the Protectors for their commitment of time, energy, and spirit to protect clean water for all, including for the millions downstream from Standing Rock, who count on a clean Missouri River.
Sioux elder Jesse Jay Taken Alive will offer a prayer. What's for dinner? Turkey, since turkeys were originally domesticated by Native Americans, plus vegetables, such as squash, beans, potatoes, and pumpkin, that were originally cultivated by them as well. Ben & Jerry's is contributing ice cream for dessert.
Dinner ingredients are coming from around the country. Judy is hand delivering the cranberry sauce, prepared by South Philly Barbacoa from NJ cranberries. How she will get through TSA with that is anybody's guess.
Chef Jeremy Stanton of Fire Roasting Catering in Massachusetts is overseeing the feast, including roasting turkeys on spits over an open fire and cooking vegetables in caste iron pots outdoors. Jeremy will have the weather of North Dakota to contend with. Jane Fonda and Shailene Woodley will be there to help serve the meal along with Rev Billy and the Stop Shopping Choir from New York City.
Judy, Jodie, and friends are simultaneously raising $75,000 for the Intertribal Council On Utility Policy to build a straw bale structure at the activist site that can hold over 80 people. Serving as a community center for the Protectors, this naturally well-insulated building will not only defend the Protectors from the North Dakota winter, but from the hot summer as well. Straw bale structures are green, cost effective, and highly energy efficient.
The Untours Foundation, which I direct, is connected to the Intertribal COUP through our investment in straw bale construction and training for a variety of Indian reservations. We are also connected to Judy Wicks in many ways, including when she, together with our founder, discovered themselves face-to-face with Mexican military and paramilitary forces as they worked to import Fair Trade Coffee from farming cooperatives Chiapas, Mexico in the late 90's. I've heard many tales of those terrorizing encounters.
Whether coffee or cranberry sauce, Judy is up for the challenge and adventure when justice is involved.
Related
Popular in the Community