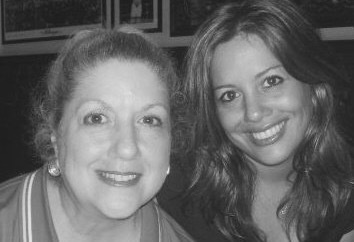 Thanksgiving was always my holiday with my mom. We'd spend countless hours sifting through her vintage, typewritten recipe cards, some with the remnants of crusted food curling the sides. We'd watch the Food Network in marathon mode. We'd trade recipes we stealthily ripped out of magazines at the hospital during her chemotherapy infusions. We'd debate about who would host and, with a passion only foodies planning a Thanksgiving menu can understand, what we would serve.
I mean, anyone who was invited to pull up a chair at our Thanksgiving table to feast was, in fact, blessed. We would joke about that, with hot zany-level-laughter tears springing from the corners of our eyes. We'd be covered in ingredients, aprons be damned. The music would be old school 80s and it would be blaring, inspiring some ridiculous dancing that would get us kicked out of any club. Sure, there were moments when she'd piss me off (she could be such a counter hogger), but I looked forward to bumping elbows with her on our favorite day of the year.
It was always "we." Every single Thanksgiving of my life, it was "we." I was lost when it became just "me."
Saying goodbye to my beloved mom too young, at age 64, and too painfully, after an 11 year duel with Stage 4 ovarian cancer, would have shattered me during any time of the year. But losing her beautiful spirit two weeks before Thanksgiving rattled me to my core, testing my psyche, my reserve... everything I believe in. I will never understand why it had to happen right before the holiday, our holiday. But it did.
That first Thanksgiving solo was gut-wrenching. I knew I couldn't cook without her (no onions were needed to make me cry; the tears were never-ending), so I made reservations. I ate Thanksgiving at a restaurant for the first time in my life. Talk about empty calories. I was hollowed out inside during that meal (the turkey was better off than I was). I went through the motions as best I could looking across the table at my former in-laws, wondering why they were there and she wasn't. When I got home, I put my sweet little boy to bed and ran to the bathroom just in time to throw up.
The second one was even worse, because my ex husband had my son, my sun. There I was in an another overpriced restaurant, motherless, without my child, trying to choke down a "home cooked meal" that didn't taste like home. I did have a few laughs courtesy of one of my best friends who boycotted her family Thanksgiving to support me, but it still stung.
But then it happened. Magically, miraculously, fatefully, "me" turned into "we" again. And I am convinced my mom had something to do with it.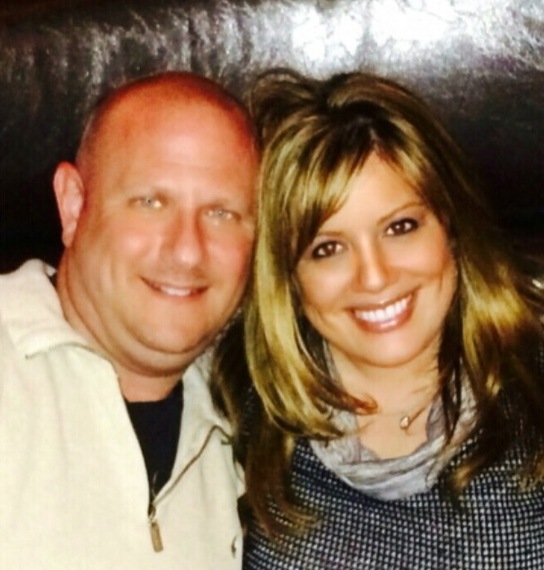 My man shares the same birthday, the same cooking infatuation, the same Thanksgiving Planning Fetish Disorder (TPFD) as my mom. He has all of the elements of her that I adored during holiday prep -- her hilarious ways, her chef tendencies, her love of 80s music, her penchant for dancing (plus a cute butt to boot). He's excited to plan and prepare and cook and bake and clean by my side. And, for the first time since my mom's death, I am too.
This Thanksgiving, I am so thankful to stay home and cook the meal with the love of my life, for our 5- and 8-year-old boys. They may throw a stray turkey bone across the table, or bicker about Minecraft, or turn their noses up at the stuffing... but it will be perfect regardless. This Thanksgiving, I will finally be back in the kitchen, not dying inside at a restaurant. This Thanksgiving, I will feel the love that always flowed so freely when my mom was alive. This Thanksgiving, I will look across the table at my very best friend, the one who loves me unconditionally, intensely, immensely. Although the face will be different, the feeling will be the same.
This Thanksgiving, I heal, I take a victorious lap in the wade pool of grief. This Thanksgiving, it is no longer "me"; it is, once again, "we."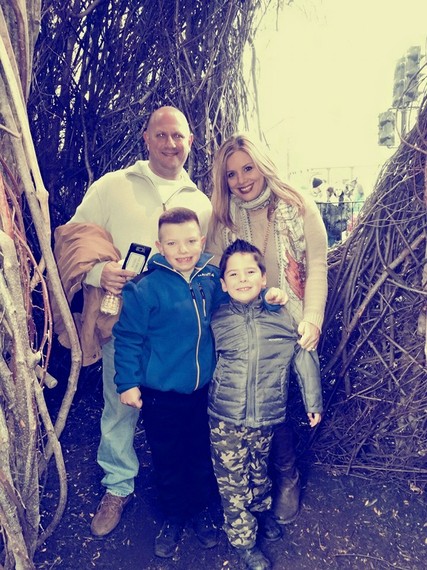 You can "like" Jodi Meltzer on Facebook, follow her on twitter @mommydish or read her blog, Mommy Dish, before you go for your fifth helping this Thanksgiving.
REAL LIFE. REAL NEWS. REAL VOICES.
Help us tell more of the stories that matter from voices that too often remain unheard.