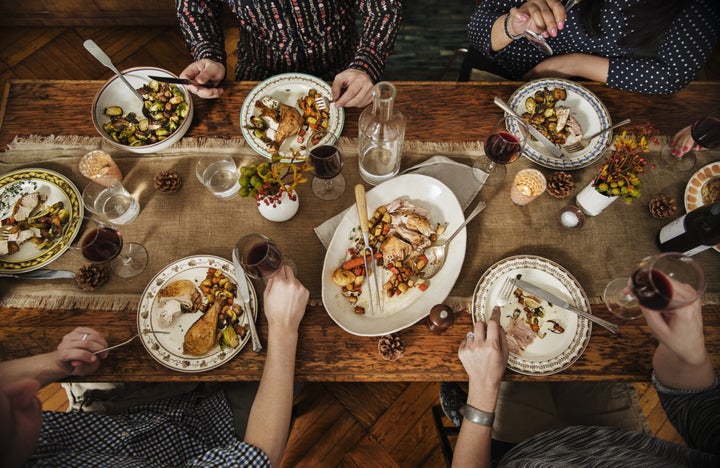 It's hard to imagine a holiday more dedicated to excess than Thanksgiving. And that tradition of overdoing is harming our planet.
According to the Natural Resources Defense Council's resident food waste expert Dana Gunders, reducing waste during the holidays starts just like it does with reducing waste the rest of the year. It all begins with planning ahead for the appropriate portion sizes to keep your guests satisfied and adjusting recipes — or buying a smaller turkey — accordingly.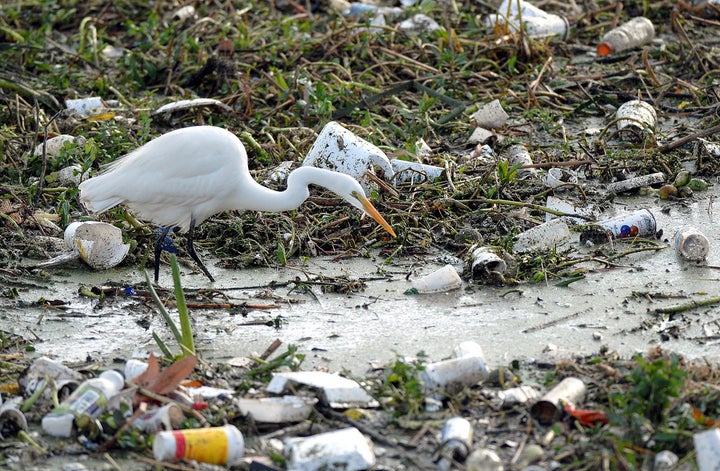 That might seem like common sense, but another suggestion in Gunders' latest roundup of waste-reduction tips, published earlier this month, might not otherwise come to mind: Give your guests takeaway containers so that you're not stuck with all the meal's leftovers.
This doesn't necessarily mean you have to begrudgingly hand over your tomato sauce-stained Tupperware to Aunt Polly. You can grab affordable plastic food storage containers to offer to your guests while picking up everything else you need at the grocery store ahead of the meal.
And if you're looking for a more sustainable option, many retailers sell disposable takeout containers with varying degrees of earth friendliness.
Both Target and Amazon sell large paper takeout boxes that appear to be both recyclable and able to withstand a hefty amount of grub. Michaels and Jo-Ann Stores both sell boxes styled after traditional Chinese takeout containers that your guests will enjoy.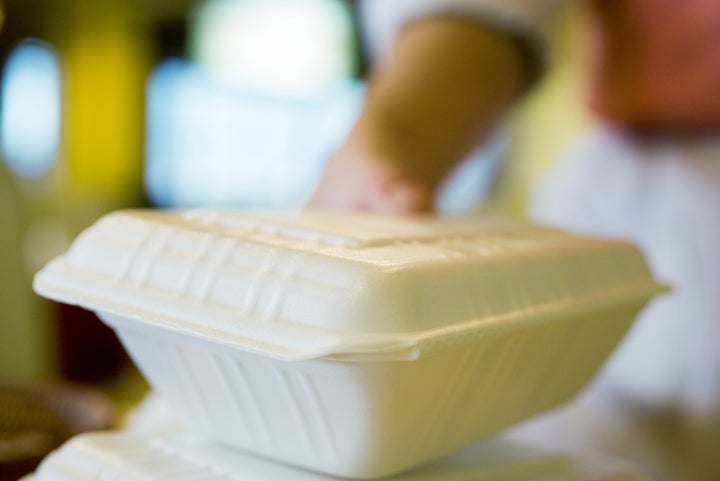 If all else fails, or you don't have time to run to the store yet another time, you can tell your guests to bring their own containers so that they can take some of the bounty off your hands.
Still stuck with more turkey and yams than you can even begin to deal with? This can be a great opportunity to get creative with leftover-centric recipes that go beyond the traditional turkey sandwich. We've got some ideas here. You can always compost some of your leftovers, too.
And most Thanksgiving favorites freeze surprisingly well. According to The Kitchn, only your green bean casserole — and obviously any salads — won't be a solid candidate for the freezer.
Pies are also not a good idea to freeze — who wants soggy pie crust? — so you may as well chow down on some pumpkin pie for breakfast the next day.
If anyone asks why you're eating dessert for breakfast, tell them you're doing it for the good of the planet — and, in the spirit of the holiday, be sure to offer them a piece, too.
Joseph Erbentraut covers promising innovations and challenges in the areas of food and water. In addition, Erbentraut explores the evolving ways Americans are identifying and defining themselves. Follow Erbentraut on Twitter at @robojojo. Tips? Email joseph.erbentraut@huffingtonpost.com.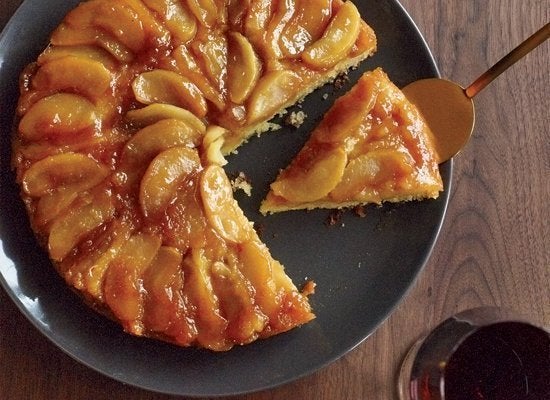 Stunning Thanksgiving Desserts