Joel Michael Guy Jr., of Baton Rouge, Louisiana, was arrested Tuesday evening and charged with two counts of first degree murder for the killing of Joel Michael Guy Sr., 61, and Lisa Guy, 55, according to the Knox County Sheriff's Department.
Police say the couple's bodies were discovered Monday scattered in multiple rooms of their family home outside of Knoxville, Tennessee, after Lisa Guy's coworkers requested a welfare check.
Maj. Michael K. MacLean of the Knox County sheriff's office described what police found as a "horrific, a very gruesome" scene, the Knoxville News Sentinel reports.
Both victims suffered "vicious stab wounds" and dismemberment, the sheriff's office said in a post to Facebook. In an attempt to destroy evidence, the suspect reportedly placed portions of his parent's remains in an acid-based solution.
According to police, Guy Jr. drove from Baton Rouge to Knoxville on Wednesday and spent Thanksgiving with his parents and three sisters "with no indication that anything was amiss." After Thanksgiving, Guy's siblings returned to their homes in Maryville and Kingsport, the News Sentinel reported.
It is believed that the murders occurred sometime between Friday and midday Saturday, police said. The suspect returned to Baton Rouge on Sunday, meaning he spent at least a day inside the home after allegedly dismembering his parents.
McLean said the suspect placed the bodies in a mixture of drain cleaner, hydrogen peroxide, bleach, sewer line cleaner and other chemicals, The Advocate in Baton Rouge reported. And investigators said they suspect he may have tortured his parents before killing them, according to the newspaper.
The Knox County Sheriff's Department said removing the toxic homemade fluid required special bio-hazard equipment, and the "volume of evidence in such a disturbing scene" required forensic investigators to work through Monday and into Tuesday.
Guy Jr. was arrested Tuesday as he attempted to get into his car outside his Baton Rouge apartment complex.
"We were going to have Christmases together again," Rene Charles, the sister of Guy Sr., told the publication. "We were just fixing to have all of us back together again."
Related
Before You Go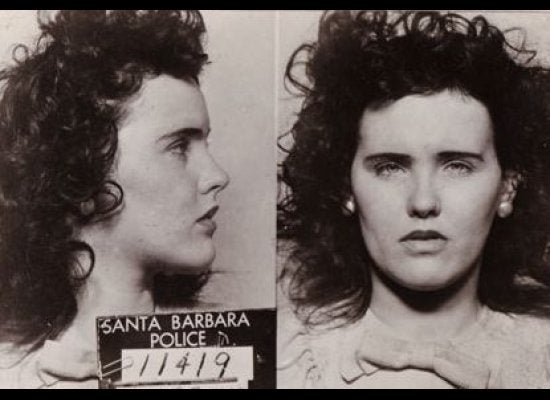 10 Major Crimes That Shocked the Nation (SLIDESHOW)
Popular in the Community