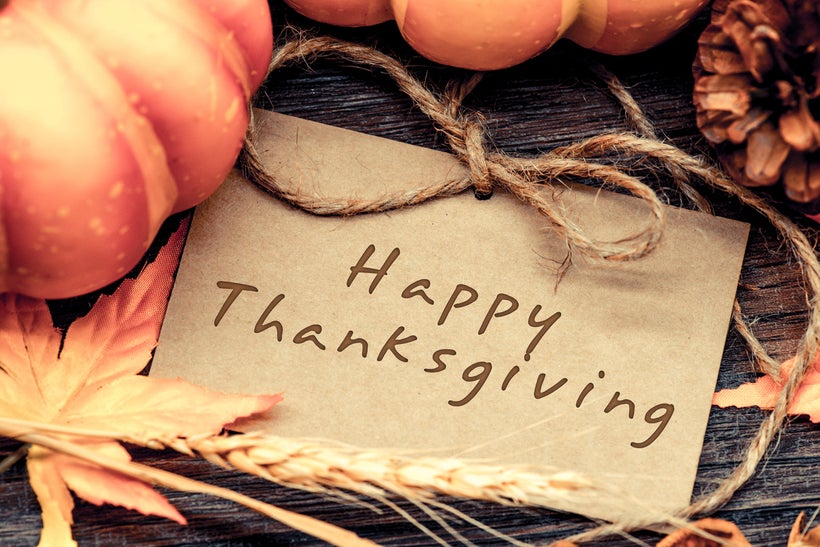 The holiday table is often decked out with dazzling and decadent food choices. Navigating holiday meals can be difficult when attempting to maintain balance. I reached out to Lisa Lillien, the New York Times best-selling author of 12 books, and creator of the Hungry Girl brand. Her most recent book, Hungry Girl Clean & Hungry OBSESSED! is out just in time for the holidays. I asked her to share some of her sage advice on holiday foods and "must serve" dishes, along with a few of her personal entertaining tips.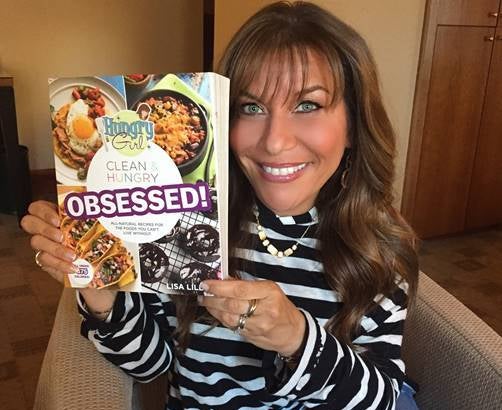 What does your Thanksgiving menu generally include?
I have not prepared Thanksgiving at home in years, but I usually spend the holiday elsewhere, with friends or family. Generally we enjoy all of the typical Thanksgiving foods: turkey, cranberries, sweet potatoes, stuffing, green bean casserole, etc.
Are there any non-negotiable holiday foods you refuse to give up?
I live by the 80/20 rule so I don't really give anything up over the holidays. I eat everything in moderation. I LOVE turkey, stuffing and sweet potatoes. I actually have recipes for lightened up versions of pretty much every single Thanksgiving favorite but I have never cooked and served all of them at once.
Is there a holiday dish you try to avoid?
No, not really. I tend to eat them all but some of the ones that are a little higher in fat and calories I might have smaller portions of. (Her books are a great resource and the steps are easy to follow.)
Do you have a fond memory or special seasonal tradition?
Every year a green bean casserole! That's non-negotiable!
Do you have a signature cocktail?
I tend to mix vodka with club soda, then add a splash of juice and a squeeze of fresh citrus. This time of year, the splash is often of cranberry juice with a squeeze of lime.  That's a great way to cut calories out of cocktails over the holidays. I try to avoid sugary mixers.
What will be on your dessert tray this season?
Pumpkin pie is at the top of my dessert list. Also there are some fantastic Hungry Girl dessert recipes that are great for this time of year, like two-ingredient muffins that use one box of spice cake mix and one can of pumpkin. It is so EASY and holiday-ish! And my Bam Bam Browniez (recipe below) from OBSESSED are always a hit.
What is your favorite hostess gift to receive?
I really don't have a favorite, I just like when my guests show up happy. They don't need to bring anything but fresh flowers or a bottle of rosé are always nice gifts to receive.
Bam Bam BrownieZ
You will need: 9" x 13" baking pan, non stick spray, box or hand grater, large bowl, medium bowl, whisk
1 lb. (about 2 medium) zucchini
1 1/2 cups whole-wheat flour
1/2 cup unsweetened dark cocoa powder
1/2 cup Truvia spoonable no-calorie sweetener (or another natural brand about twice as sweet as sugar)
1/2 cup canned pure pumpkin
1/2 cup egg whites (about 4 large eggs' worth)
1/2 cup unsweetened vanilla almond milk
1/2 cup mini (or chopped) semi-sweet chocolate chips
1. Preheat oven to 350 degrees. Spray a 9" x 13" baking pan with nonstick spray.
2. Peel and shred zucchini.
3. In a large bowl, combine flour, cocoa powder, sweetener, baking soda, and salt. Mix well.
4. In a medium bowl, combine pumpkin, egg whites, almond milk, and vanilla extract. Whisk until uniform.
5. Add contents of the medium bowl to the large bowl, and stir until smooth and uniform. Batter will be thick.
6. Fold in shredded zucchini and 1/4 cup chocolate chips.
7. Spread mixture into the baking pan, and smooth out the top.
8. Sprinkle with remaining 1/4 cup chocolate chips, and lightly press to adhere.
9. Bake until a toothpick (or knife) inserted into the center comes out mostly clean, 25-30 minutes.
10. Let cool completely, about 1 hour.
1/16th of pan: 97 calories, 3g total fat (1.5g sat fat), 175mg sodium, 22g carbs, 3g fiber, 5g sugars, 3.5g protein
REAL LIFE. REAL NEWS. REAL VOICES.
Help us tell more of the stories that matter from voices that too often remain unheard.
This post was published on the now-closed HuffPost Contributor platform. Contributors control their own work and posted freely to our site. If you need to flag this entry as abusive,
send us an email
.