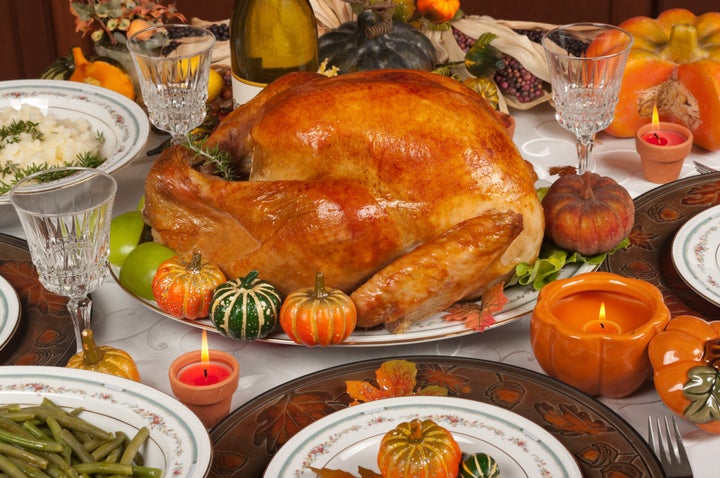 The perfect way for me to spend Thanksgiving is with my wonderful family and friends, and to reflect on the many blessings for which we are so grateful.
Our Thanksgiving celebration not only includes our family but friends who may not have family nearby with whom to spend their holiday. We believe strongly in building and keeping traditions, and this is one that my mother started when I was a small child -- one which I have carried on since Rick and I got married.
Our day starts early, with me in the kitchen getting the turkey in the oven. My entire family comes to our home, we cook breakfast and watch the Macy's Thanksgiving Day Parade together. In between watching the parade and sharing breakfast with my family, I am in and out of the kitchen, preparing the stuffing, yams, cranberry sauce and other delicious treats for our Thanksgiving dinner.
I just love when the kids come in to taste and (hopefully) give their thumbs up. While dinner is cooking, I take time out to call my friends who live out of town to wish them a happy holiday and let them know that I'm thinking of them. And every day, not just on Thanksgiving, I give thanks for my wonderful family -- a family who is happy, healthy and loving. I really look forward to this precious time that is dedicated to my incredible husband, amazing children and dear friends.