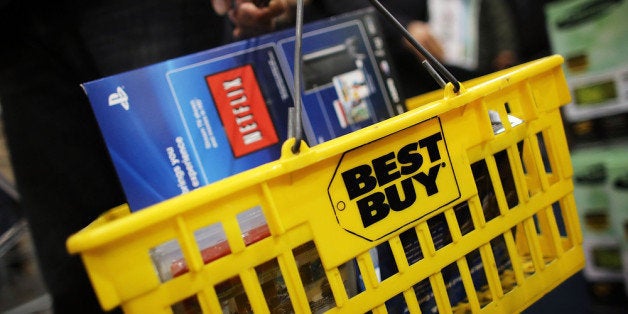 Although retailers have started creeping into Thanksgiving by pushing Black Friday openings earlier and earlier, a new HuffPost/YouGov poll finds that a big majority of Americans think retailers should stay closed on Thanksgiving so workers can have the day off.
According to the new poll, 62 percent of Americans think businesses should close on Thanksgiving so workers can have the day off, while only 27 percent said that they think stores should feel free to stay open if there is demand for it.
That makes opening for Thanksgiving only slightly more popular than opening for Christmas. A HuffPost/YouGov poll conducted last December found that 70 percent of Americans think businesses should close on Christmas so workers can have the day off, and only 22 percent think businesses should remain open.
Traditionally, many stores offer serious deals to shoppers on the day after Thanksgiving, Black Friday. But in recent years, some retailers have pushed their hours ever-earlier -- and even into Thanksgiving Day. Major retailers like Walmart, Target, Best Buy, and Kmart plan to open on Thanksgiving Day this year.
The new poll found virtually no partisan division over the thought of stores opening for the holiday -- 65 percent of Democrats, 63 percent of Republicans and 60 percent of independents said they believed businesses should close.
While few respondents said stores should feel free to open on Thanksgiving if there is demand for it, even fewer said that they actually want retailers to open on the holiday. Only 13 percent of respondents said that they prefer retailers stay open on Thanksgiving, while 74 percent said they prefer businesses wait to open until Friday.
And few personally plan to go shopping on Thanksgiving Day, according to the new poll -- only 7 percent said that they would be shopping that day, while 80 percent said they would not. The rest weren't sure. Only 16 percent of respondents to the poll said that they would go shopping on Black Friday, while 63 percent said they would not.
Still, stores don't necessarily need a huge percentage of Americans to shop in order to reap profits. The Raleigh News & Observer reported in 2012 that Chicago-based shopping research firm ShopperTrak predicted Black Friday 2013 would be the No. 1 shopping day of the year. In contrast, ShopperTrak founder Bill Martin told the publication that Thanksgiving Day may not break "the top 50 or even 100" shopping days of the year.
The new HuffPost/YouGov poll isn't the only one to find that the encroachment of shopping into Thanksgiving Day is unpopular. The findings are similar to those of a UConn poll released Monday, which found that 49 percent disapprove and only 16 percent approve of stores opening for business on Thanksgiving Day, while 34 percent said they are neutral.
The HuffPost/YouGov poll was conducted Nov. 21-22 among 1,000 U.S. adults using a sample selected from YouGov's opt-in online panel to match the demographics and other characteristics of the adult U.S. population. Factors considered include age, race, gender, education, employment, income, marital status, number of children, voter registration, time and location of Internet access, interest in politics, religion and church attendance.
The Huffington Post has teamed up with YouGov to conduct daily opinion polls. You can learn more about this project and take part in YouGov's nationally representative opinion polling.
HuffPost Readers: Will you be working retail on Thanksgiving Day? Email us here to share your story. Tell us where you work, what you'll be doing that day, and how you feel about working on Thanksgiving. Let us know if you want to remain anonymous.
Related
Before You Go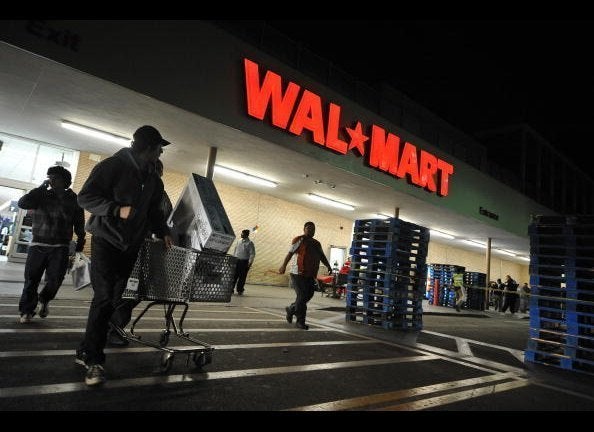 Thanksgiving 2013 Store Hours
Popular in the Community