Once your Thanksgiving menu and grocery list are made, it's time to add a touch of elegance to the holiday. Following are eight simple ways to glam up your Thanksgiving table.
1. Dress up your Thanksgiving beverages.
Serve hot cider or mulled wine in attractive glasses. Garnish with cinnamon sticks for a special touch.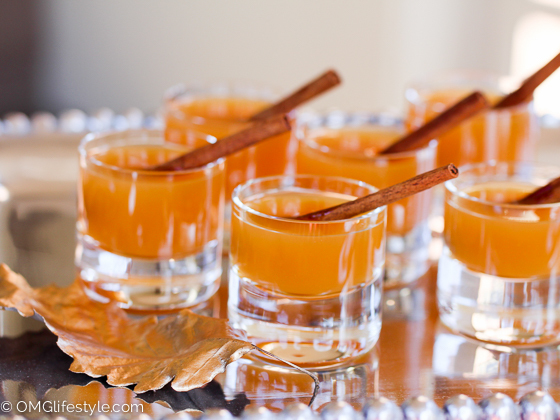 Fill a container with ice to chill your wine and champagne. Add some ribbon to make it festive and some gourds for a pop of color.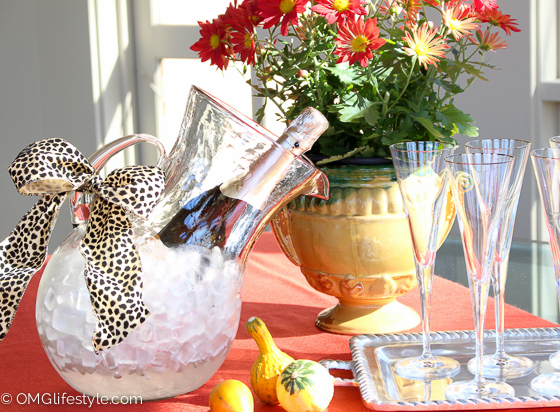 2. Make some decorative pumpkin and gourd centerpieces.
I love how easy and simple these Thanksgiving centerpieces are. Drill holes in your pumpkins and gourds and add some fall mums or other hearty flowers.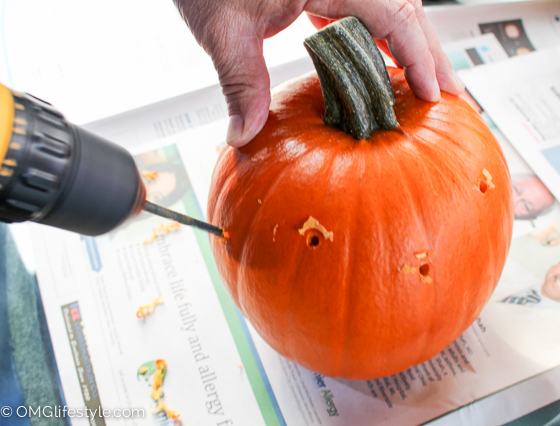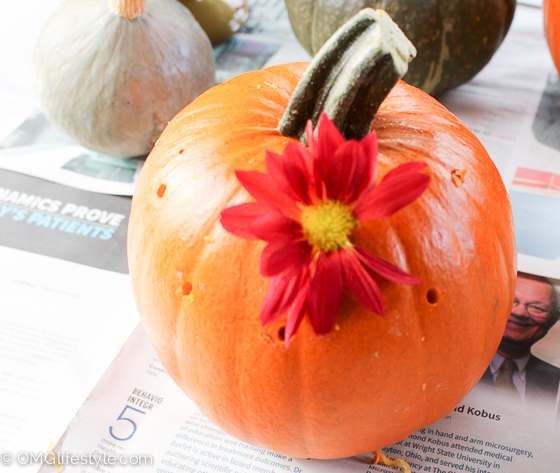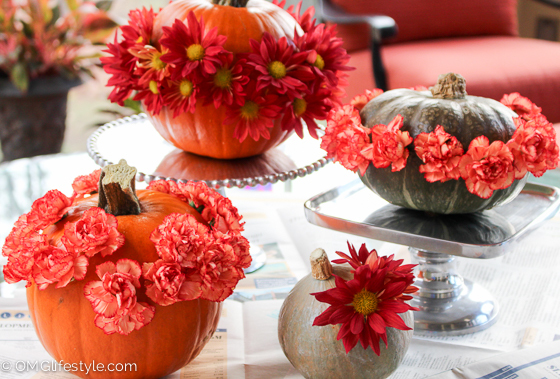 Spray paint some leaves gold and add them to your place setting.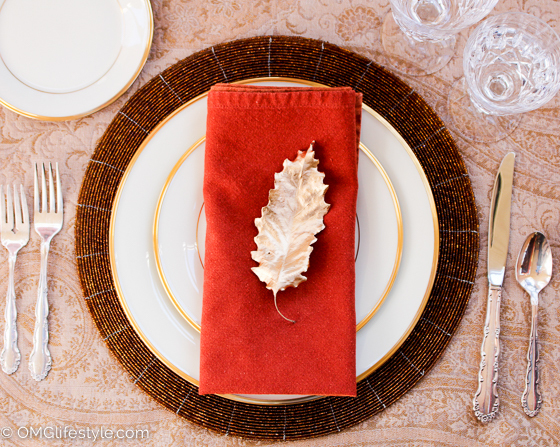 You can also use the gilded leaves as place cards for your guests.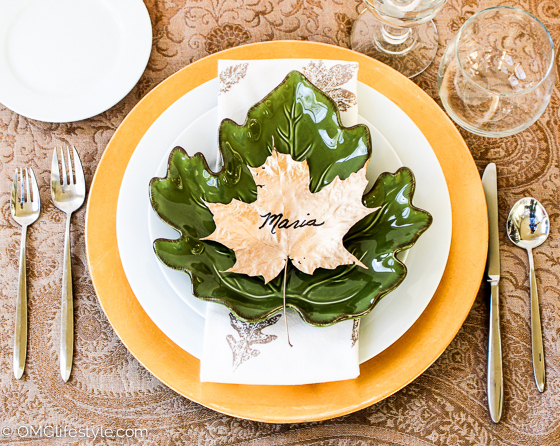 4. Choose a rustic elegant tablescape.
Create a rustic, elegant table setting with wood chargers. I love the mixture of the different textures and materials.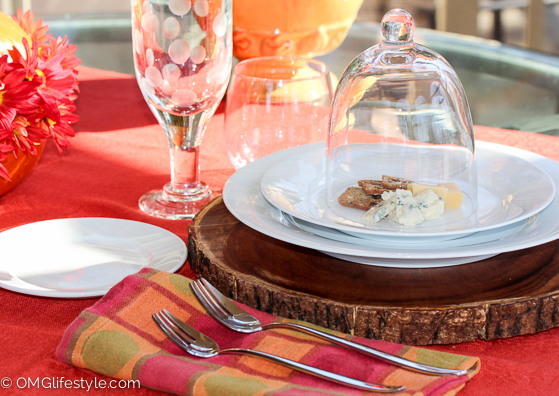 5. Mix and match your dishes for something different.
If you don't have special dishes for entertaining, you don't have to purchase a whole new set. Simply buy some unique salad plates such as this zebra pattern or the leaf dish shown above. It's enough to give your every day dishes a whole new look.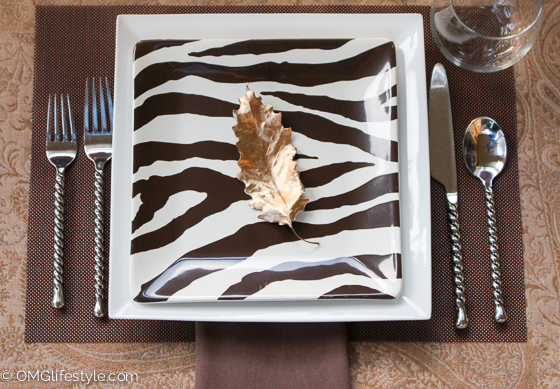 6. Beautifully garnish your turkey.
I always thought it was just in the movies when Thanksgiving turkeys were served on a platter and carved at a table! That is until my mom told me that's how it was served when she was growing up! I grew up celebrating holidays with a large extended family so at our gatherings, food was always served buffet style.
If serving at the table, take note of this beautifully garnished turkey from Design Mom! Love the colorful presentation.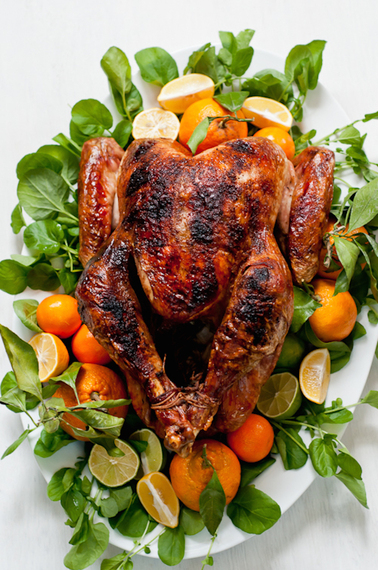 Do you carve your turkey at the table?
7. Create a stylish pecan pie.
Pecan pie with homemade whipped cream is one of my favorite Thanksgiving desserts. If you are making one, take a few extra minutes to create a beautiful design with the pecans such as this one from Gimme Some Oven . (Easy for me to say ... my mom is our pie maker!)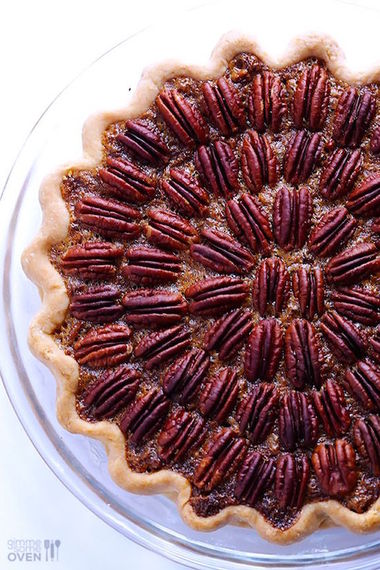 What is your favorite way to glam up your Thanksgiving table?
Chocolate Pecan Pie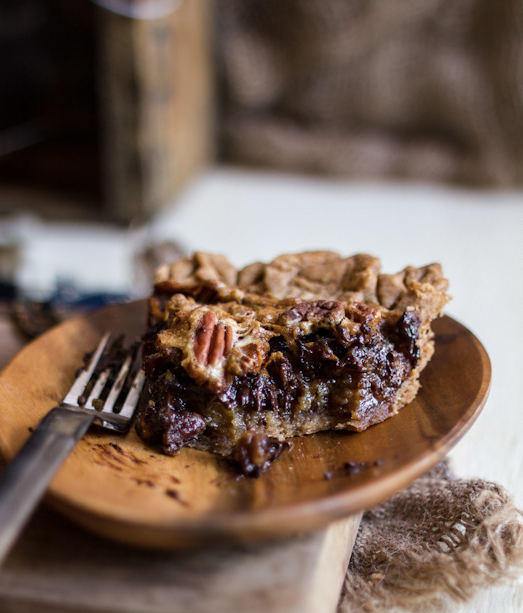 Pumpkin Cream Pie With Candied Walnuts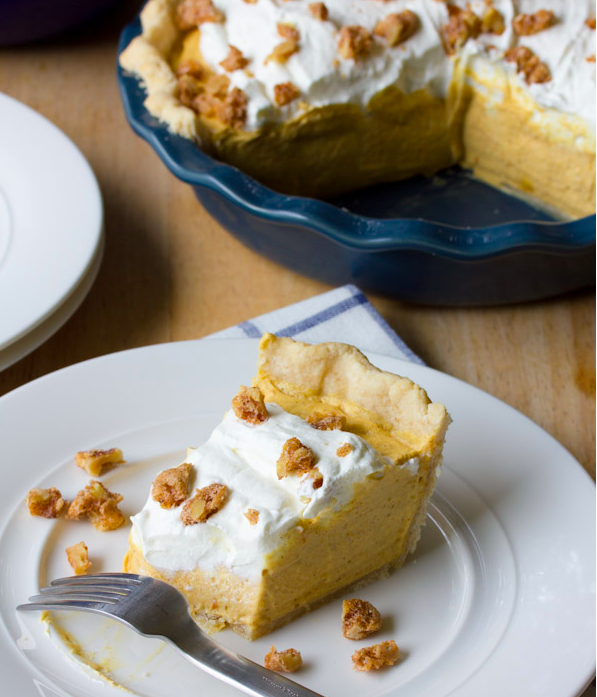 Cider Bourbon Apple Pie With Oatmeal Cookie Crumble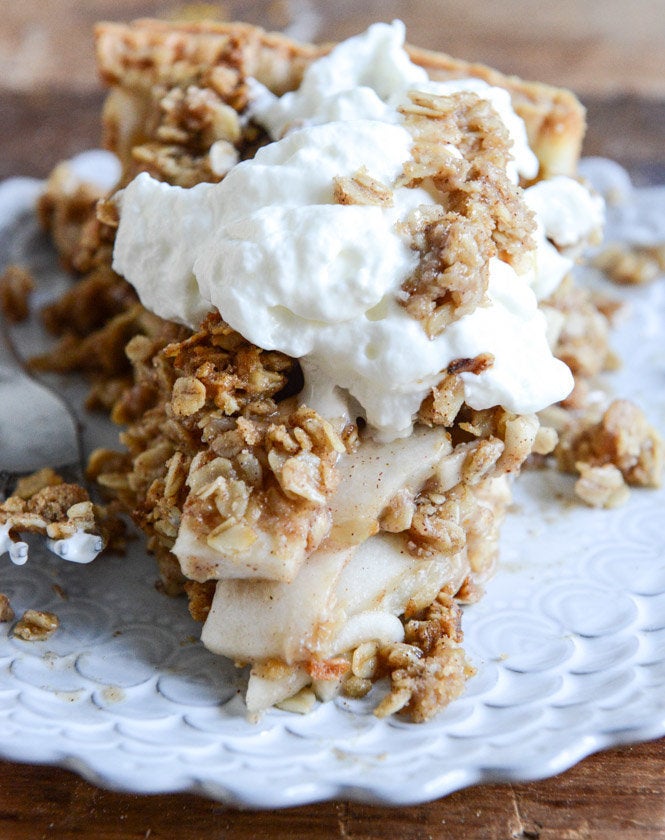 Caramel Spiked Pumpkin Pie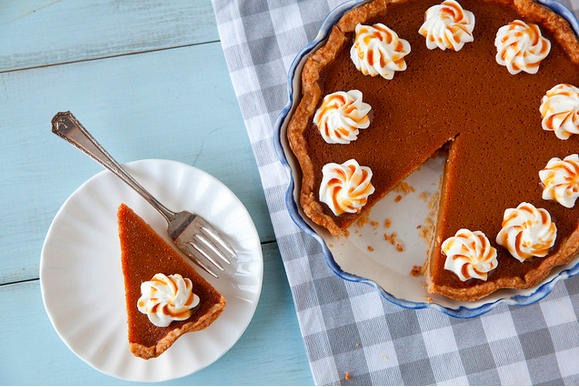 Deep Dish Apple Cranberry Pie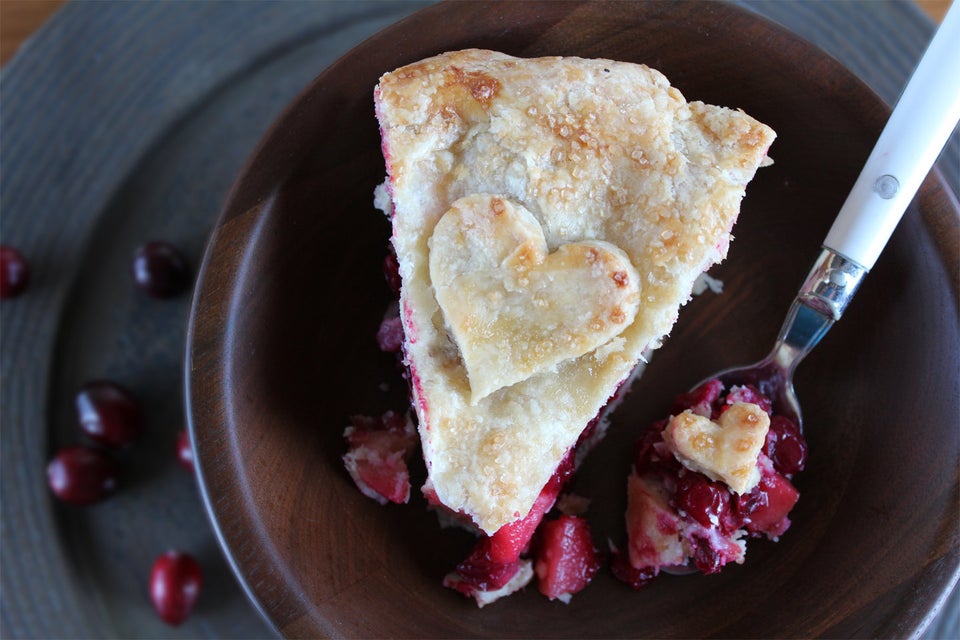 Made From Scratch Recipes
Pumpkin Tiramisu Pie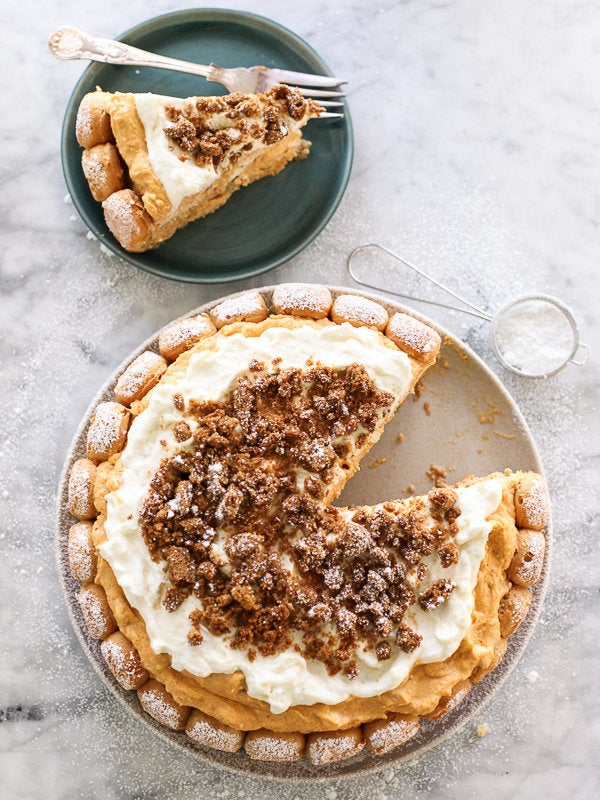 Shoofly Pie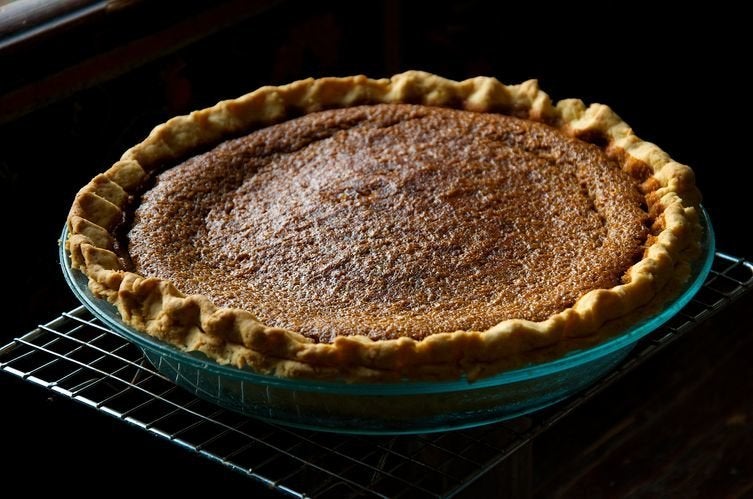 Cranberry Sage Pie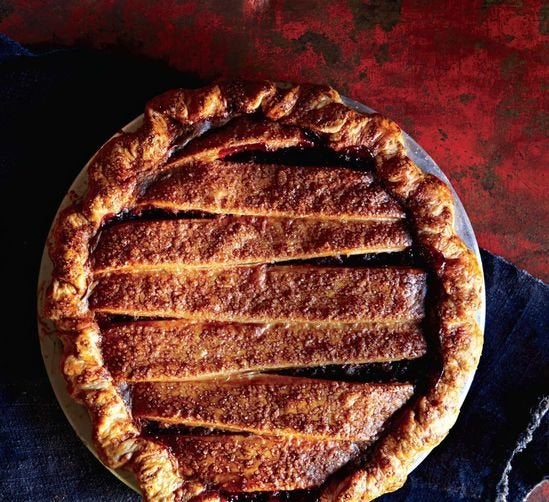 Mascarpone Pumpkin Pie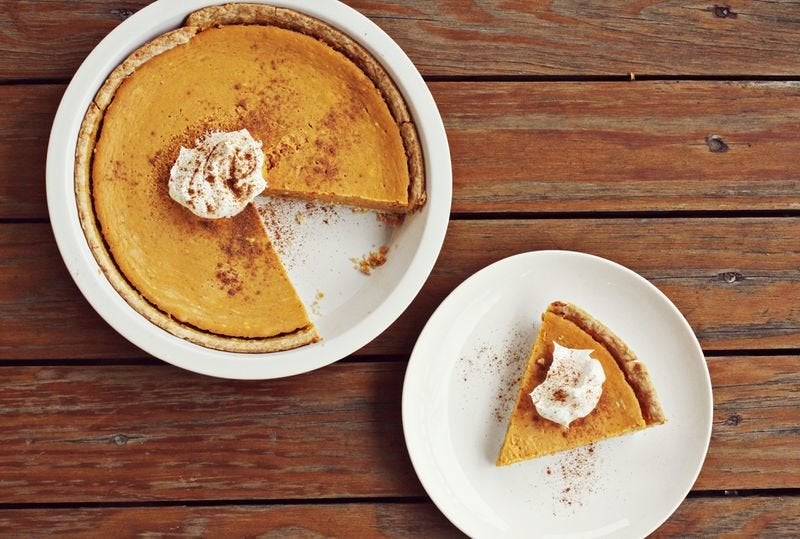 Spiced Maple Pecan Pie With Star Anise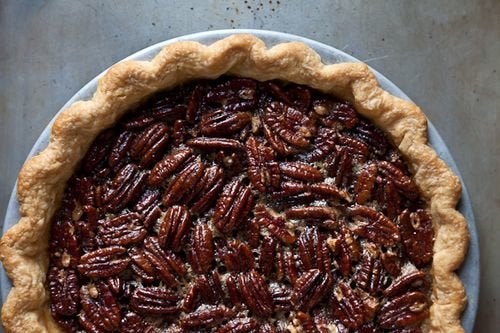 Buttermilk And Honey Pie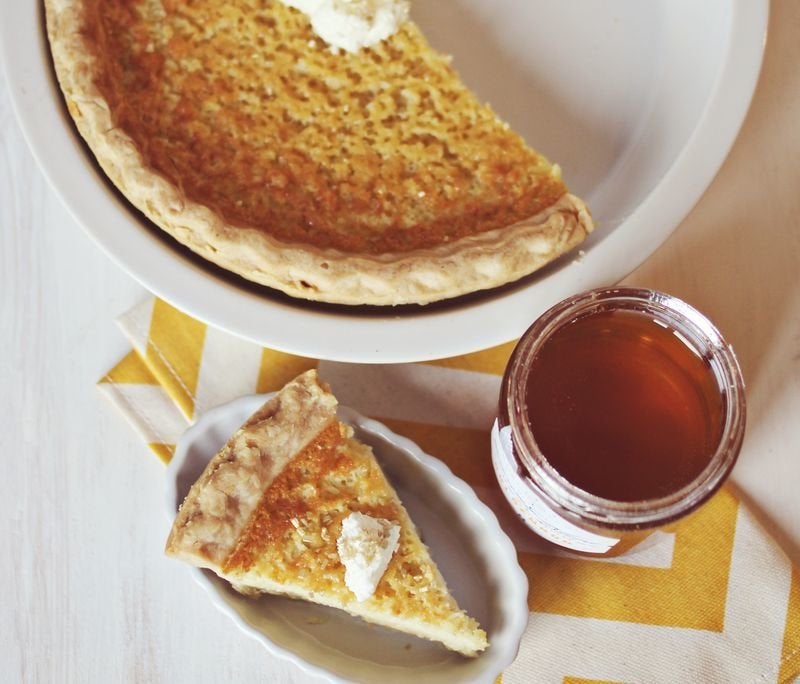 You Won't Believe It's Vegan Pumpkin Pie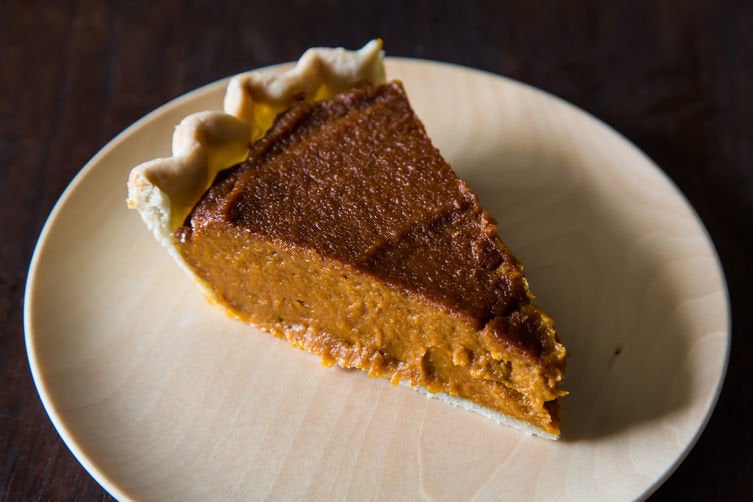 Brownie Pecan Pie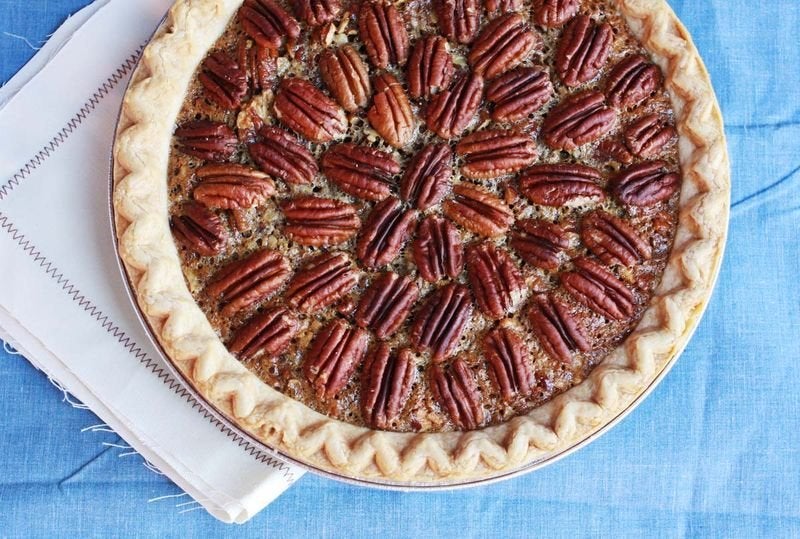 Maple Pumpkin Pie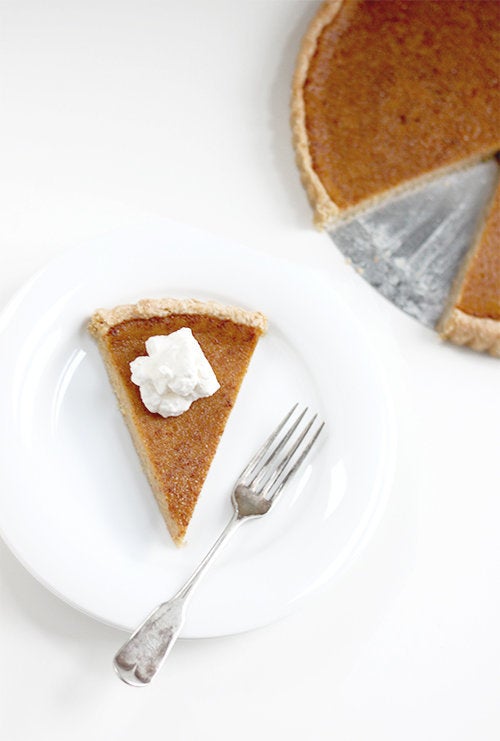 Apple Pie In Pecan Crust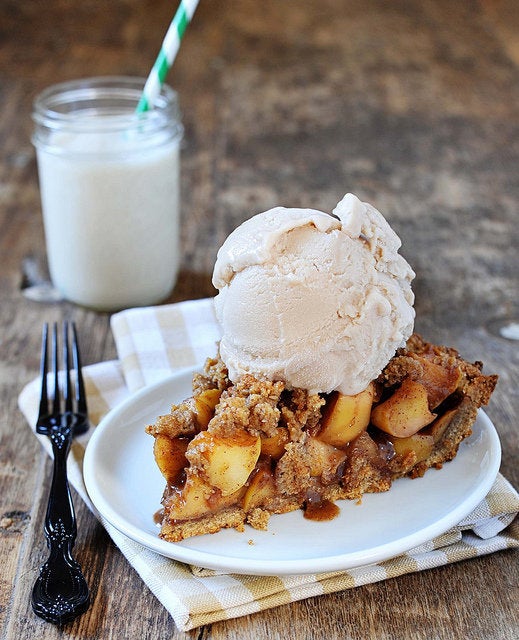 Pumpkin Chocolate Chip Cookie Pie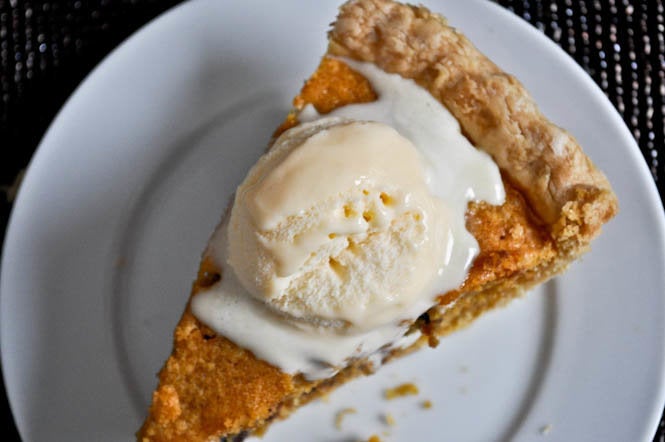 Dutch Apple Pie With Almond Oat Topping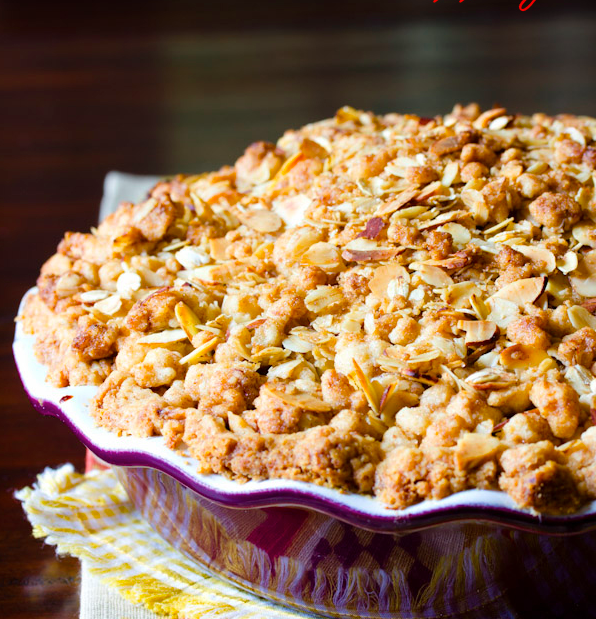 Pear And Cranberry Individual Pies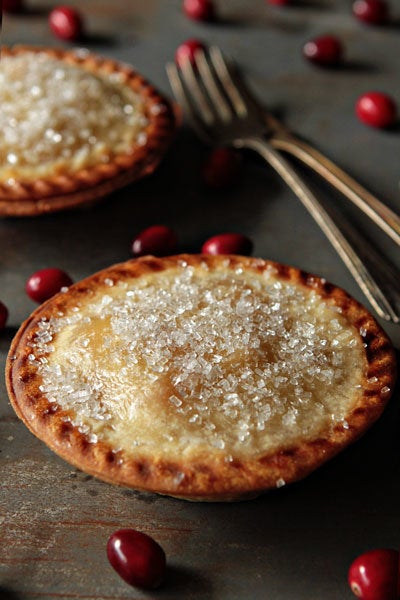 Caramel Apple Pie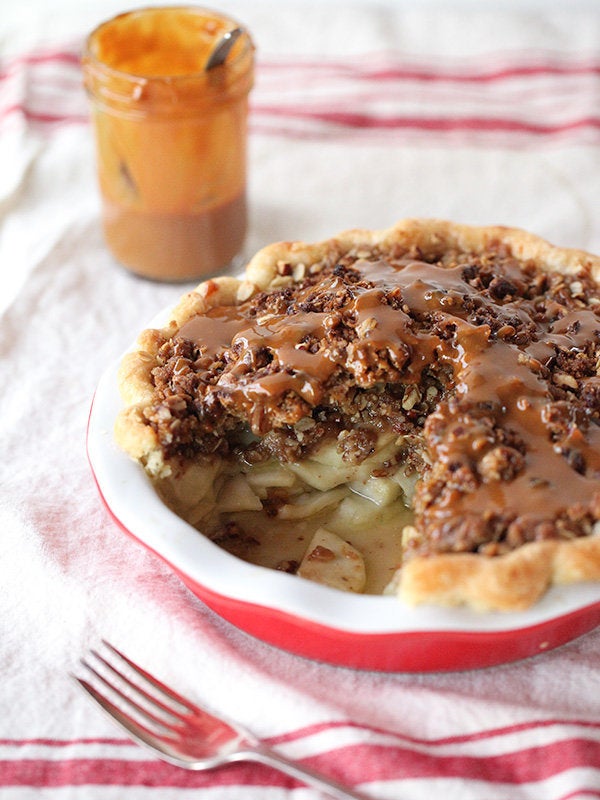 Walnut Maple Pie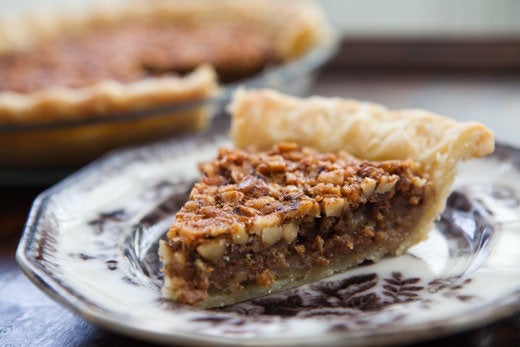 Old Fashioned Pumpkin Pie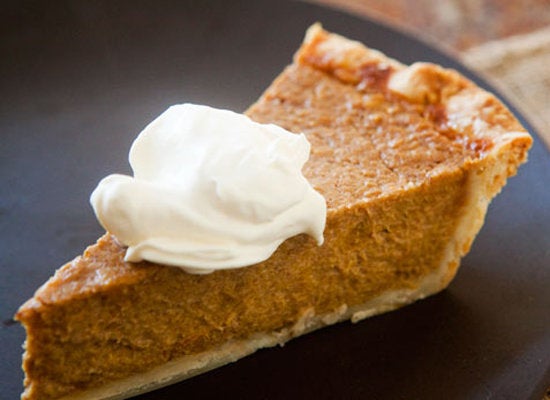 Nana Frances's Chocolate Chess Pie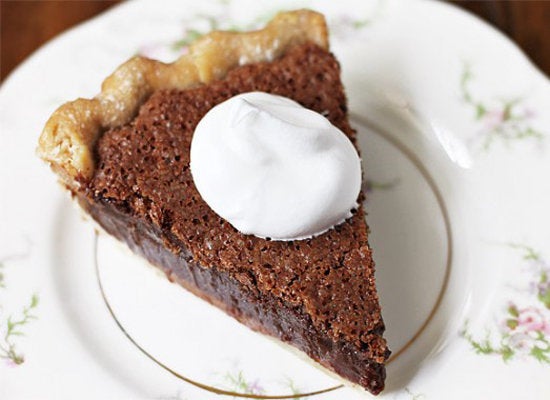 Pumpkin Spiced Apple Pie (Vegan)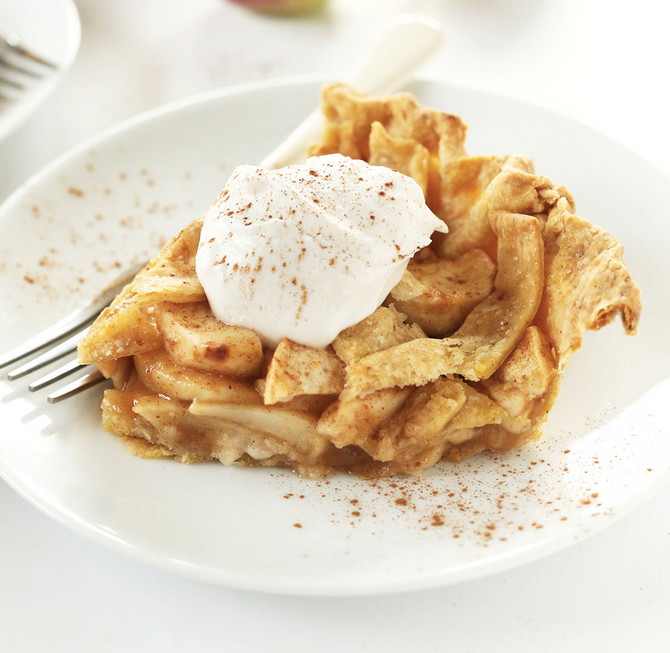 Candy Apple Pie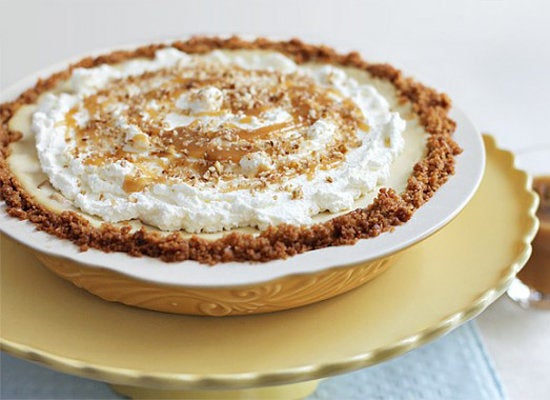 Sweet-Potato Meringue Pie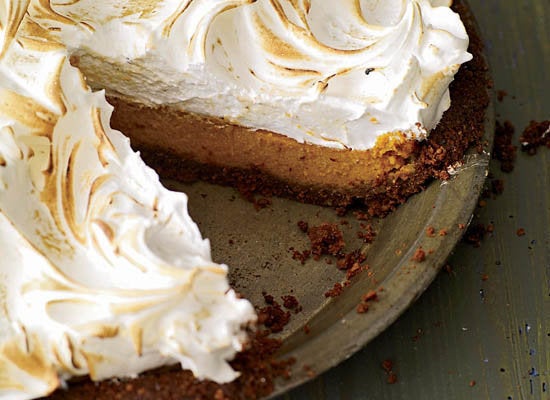 Salted Bourbon Caramel Pecan Pie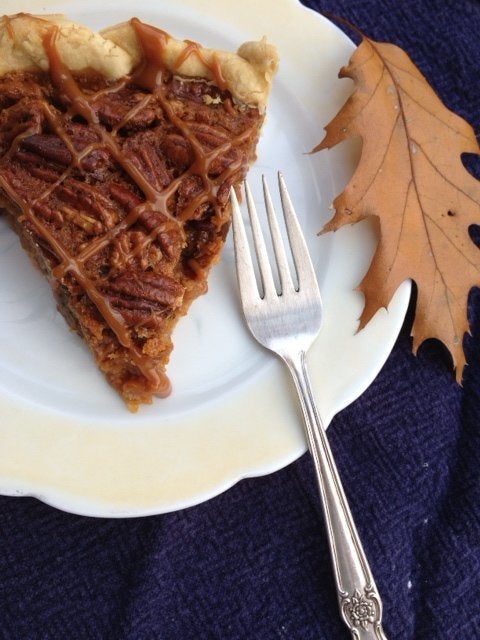 Brie And Pear Tart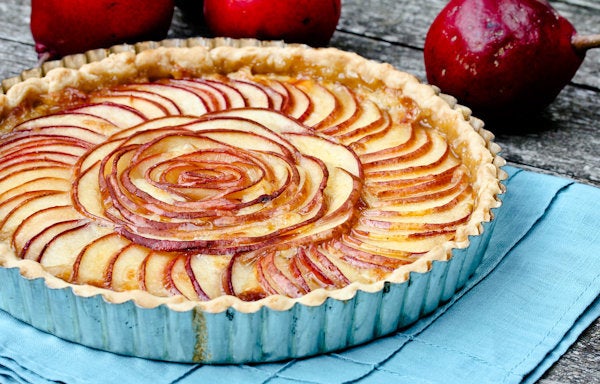 Pear, Apple And Fig Pie With Hazelnut Crumb Topping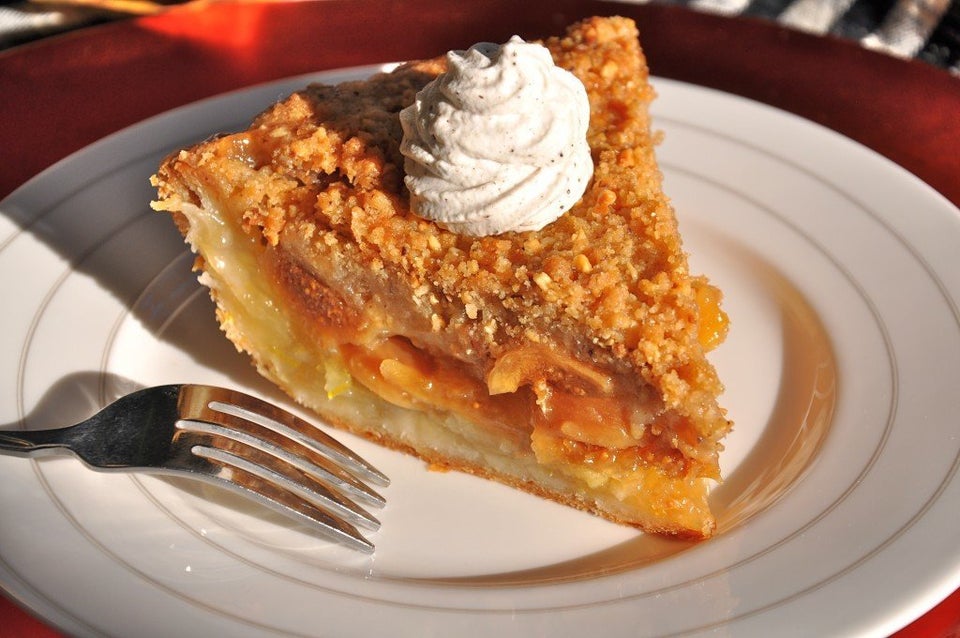 Related