Pack it up, pack it in. Let dinner begin.
What: The Larder at Tavern
Why: A cornucopia of a la carte dishes such as goat cheese and leek tartlets, roasted root vegetables, and rosemary-thyme dinner rolls. You could also shell out $448 for a complete ten-person feast, including Mom's traditional stuffing, oven-ready organic turkey, five veggie-centric sides, and a spiced pumpkin pie.
Price: Go to tavernla.com for an a la carte price list.
Order by: 5 p.m. on Nov. 24 (310-806-6460).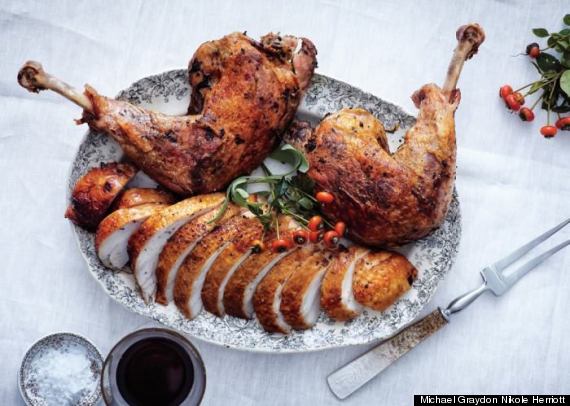 What: Little Dom's
Why: Chef Brandon Boudet lends New Orleans flavor to traditional holiday staples. Carve up a deep-fried free-range turkey to enjoy with heaps of sweet potato gratin and fennel sausage and mushroom stuffing; pastry chef Ann Kirk's apple and pecorino tart and spiced pepita brittle take your grandmother's pies to task.
Price: Call for the complete menu and price list.
Order by: 11 a.m. on Nov. 26 (323-661-0088).
What: M Cafe
Why: No need to commit to a macrobiotic diet to gobble up a dairy-, egg-, and refined sugar-free meal. Dig into spiced butternut bisque, winter field greens and fennel salad, and your choice of accompaniments (whipped potato and rutabaga, green beans almondine, cranberry-ginger relish). Don't be afraid to forgo the fowl and opt for a gluten-free tempeh loaf instead.
Price: Two guests, $70; four guests, $130.
Order by: 5 p.m. on Nov. 25 (310-338-9215). For locations, go to mcafedechaya.com.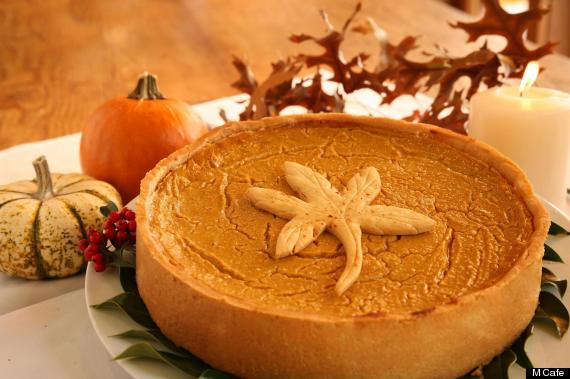 What: Cookbook
Why: Find everything but the bird on the farm-to-table mecca's ready-to-serve pies and sides menu. Wheat berries and grilled kale, Brussels sprouts and chorizo, or potato gratin can complement cranberry relish and Southern-style buttermilk biscuits. The star of the show is fresh pasture-raised turkey from Marin Sun Farms, available for preorder to prep and cook at home.
Price: Go to cookbookla.com for a complete menu, price list, and order form.
Order by: Noon on Nov 22 (catering@cookbookla.com or 213-905-2391).
What: Out of the Box Collective
Why: Feeling ambitious? Follow step-by-step recipes to craft a semi-homemade feast using sustainably produced ingredients delivered to your door. Bake, chop, and whip the veggies, while a locally raised, pastured heritage turkey roasts to golden brown perfection. Dress it all up with premade citrus cranberry sauce. Optional wine pairings from La Clarine and sweet add-ons from Pi Bake Shop round out the meal.
Price: Four to six guests, $195; eight to twelve guests, $395; fourteen to eighteen guests, $495.
Order by: 9 a.m. on Nov. 15 (outofbox.deliverybizpro.com). Deliveries will be scheduled for Nov. 25 & 26.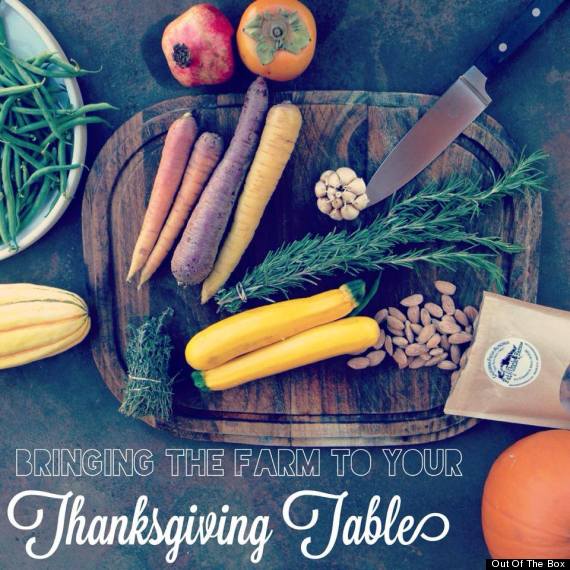 What: Ninethirty at W Los Angeles — Westwood
Why: Treat your kin to a modern take on the tried-and-true feast. Chef Dakota Weiss's elegant prix fixe covers all the bases with single malt-brined turkey breast or braised turkey legs, chestnut and bacon stuffing, Brussels sprouts, and smashed potatoes with pink peppercorn gravy. Leave room for pumpkin creme brulee and caramelized pine nuts. Available to eat in or take out.
Price: Adults, $65; children, $35.
Order by: Nov. 25 (310-443-8211).
What: Joan's on Third
Why: Mix and match a bounty of festive hors d'oeuvres (zucchini and corn fritters, baked Brie in bread), sides (maple brown sugar yams, corn pudding, creamed spinach), and desserts (pecan pie, sugared molasses cookies). For the main event, Joan offers a whole roasted bird or turkey breast.
Price: Go to joansonthird.com for the complete menu and price list.
Order by: 4 p.m. on Nov. 22 (323-655-2285).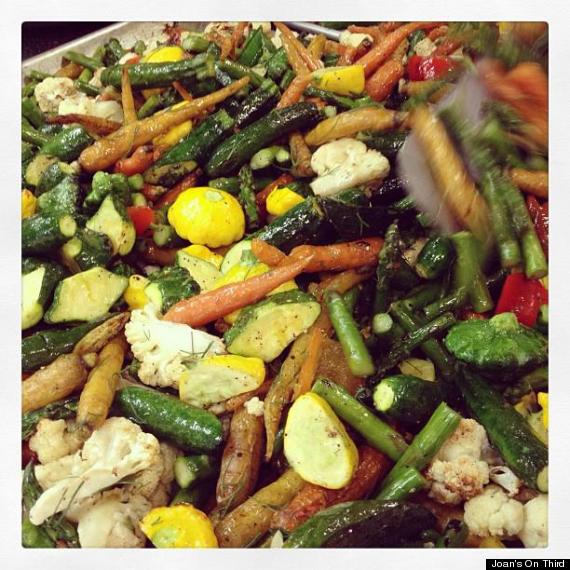 Kate Wolfson is the Los Angeles editor of DailyCandy. For more DailyCandy stories, go to DailyCandy.com.
REAL LIFE. REAL NEWS. REAL VOICES.
Help us tell more of the stories that matter from voices that too often remain unheard.
BEFORE YOU GO
PHOTO GALLERY
Turkey Recipes