As we approach Thanksgiving, there is so much to be grateful for at The Pollination Project. We've now made over 1,200 grants worldwide in 60 countries and counting. Each of these grants represents a seed of goodness and possibility in our world. From Shari Jones' project to bring vegan nutrition education to South Central LA, to Terrance Ransom's Oakland, CA-based project to help kids heal from grief and loss through video games, this week we are proud to support another crop of seeds of change in our world.
Kids Cook Vegan in South Central Los Angeles, CA. Shari Jones is the creator of Made with a Dash of Love Always, a mentorship program in South Central, Los Angeles where Shari provides instruction on vegan cooking and nutritional education to kids, teens, and adults. In addition to her educational outreach, this fall Shari and her team of volunteers will partner with the Foster & Banks Walk in Faith Foundation to collect fresh produce donations from local farmers markets. The donations they collect will be distributed to 30 local elementary school children.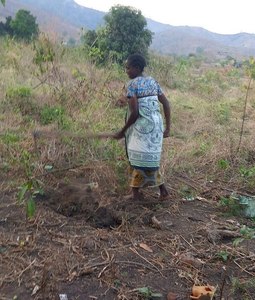 Empowering Women in Kilosa, Tanzania. In his project, Women Empowerment Through Vegetable Farming Training, Fortunatus Fungatwende is working to promote a more compassionate and inclusive society in rural Tanzania. Fortunatus' program will provide women from Kilosa, Tanzania with training on a number of topics, including crop production, vegetable value chains, entrepreneurship, and social mobilization around gender issues. By coupling social and economic empowerment Fortunatus' project will address the intersections of poverty, gender, and social inequality in contemporary Tanzania.
Festivities Inspire Healthy Life Changes in Moorhead Minnesota. Kathleen Keene and her dedicated team of volunteers in Moorhead, Minnesota are sharing their passion for vegan food through the 2015 Fargo Moorehead VegFest. This year's VegFest will promote awareness of the ways that people can reduce animal suffering while offering participants vegan cooking demonstrations and free guest speaker events. Through VegFest, Kathleen hopes to increase local interest in vegan foods, boost participation in the Fargo-Moorhead Veg meet-up group, and promote a greater variety of vegan foods at local restaurants.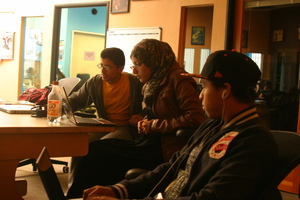 Video Games Heal Emotional Wounds in Oakland, CA. Terrance Ransom Jr. is the founder of Upbeat Games, an Oakland, CA based software development project that creates video games to help children process with traumatic life events. They are currently developing a powerful new game, Lucid, in order to support kids coping with the loss of a loved one due to violence. This year the Upbeat Games team will begin marketing Lucid to school counselors as an effective and engaging tool for helping children deal with their grief.
Pacific Islanders Cope with Climate Change in Fiji. Lindsey Sexton is the leader of the 52 Island project in Funafuti, Tuvalu, Fiji. Together with her team, Lindsey is helping island nations in the Pacific adapt to the effects of global climate change. Working collaboratively with members from various communities, over the next year, the 52 Islands team will create site specific, climate mobility strategies to help communities cope with the effects of rising sea levels. The mobility strategies they create will incorporate educational outreach, vocational training, and the development of government action plans and community infrastructure.
Youth-Run Shoemaking Enterprise in Uromi, Nigeria. Christian Onofua's project Shoemaking in Uromi, Nigeria is providing economic empowerment to disadvantaged youth from the area. Through the project, Christian will offer disadvantaged youth the opportunity to receive training in marketable skills like shoemaking and business management. Additionally, Christian's program will provide youth with start up capital in the form of low interest loans. The annual interest Christian collects from participants will be reinvested in the program in order to create a sustainable system of community investment and growth.
Promoting Positive Human-Wildlife Relations in Rural Tanzania. Elizabeth Steven is the director of the Elizabeth Economic and Social Welfare Initiative (EESWI), a feminist, volunteer-run NGO working to promote environmental conservation in Tanzania's Bunda District. Through their newest project, The Serengeti Human and Wildlife Care Project, Elizabeth and her team of volunteers will provide locals from Bukore village with wildlife conservation education. Perhaps most importantly, EESWI will train locals on the use of a revolutionary chili pepper elephant deterrent that will help to limit human-wildlife conflict.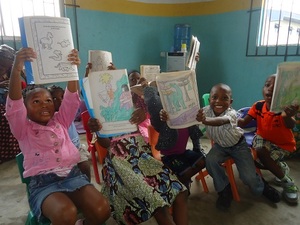 Childcare for Impoverished Families in Effurun, Nigeria. Ruth Abeyomare and her co-leader Gift Onohwo are the cofounders of the Little Children Home in Effurun, Nigeria. At the Little Children Home Ruth and Gift provide free childcare to impoverished families struggling to earn enough money to send their kids to school. Ruth and Gift plan regular arts-based activities that keep children engaged while promoting social and academic achievement. The safe space they provide keeps impoverished children off the streets and lowers their risk of becoming involved in criminal activities or forced prostitution.
As Wangari Maathai said, "Something wonderful happens when you plant a seed." With all that is bad and frightening in the world today, planting the seeds of good is truly an antidote to despair. The Pollination Project has many ways to get involved from becoming a daily giver or applying for a grant yourself!
Calling all HuffPost superfans!
Sign up for membership to become a founding member and help shape HuffPost's next chapter