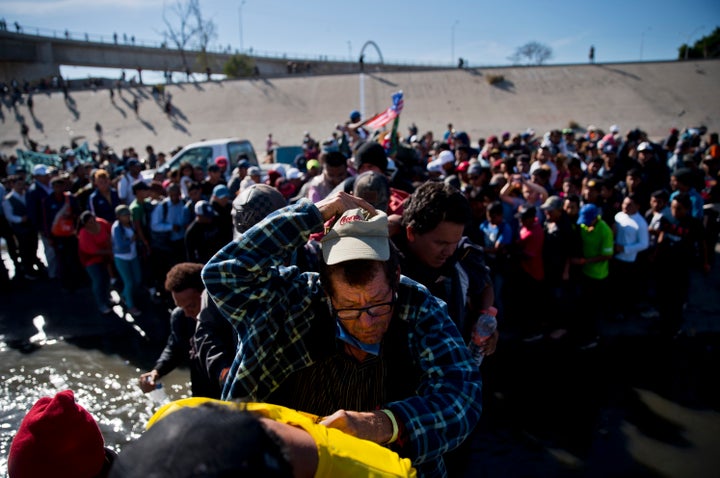 There was plenty of news over the Thanksgiving weekend you may have missed amid your turkey coma ― including new climate change warnings and new figures on California's catastrophic wildfires. Here are some of the stories HuffPost was following from Thursday to Sunday:
Chaos and uncertainty at U.S.-Mexico border 
Migrants arriving Sunday at the U.S.-Mexico border were met with tear gas as a few tried to climb a fence to gain entry. They were among the more than 5,000 who have camped in and around Tijuana after traveling northward by caravan in recent weeks. 
It's not yet clear whether the asylum seekers will be allowed to stay in Mexico while their claims are processed through the U.S. immigration system. President Donald Trump said Saturday that he had reached such a deal, but Mexico's incoming government ― specifically, future Interior Minister Olga Sanchez ― told Reuters the next day that no such agreement had been reached.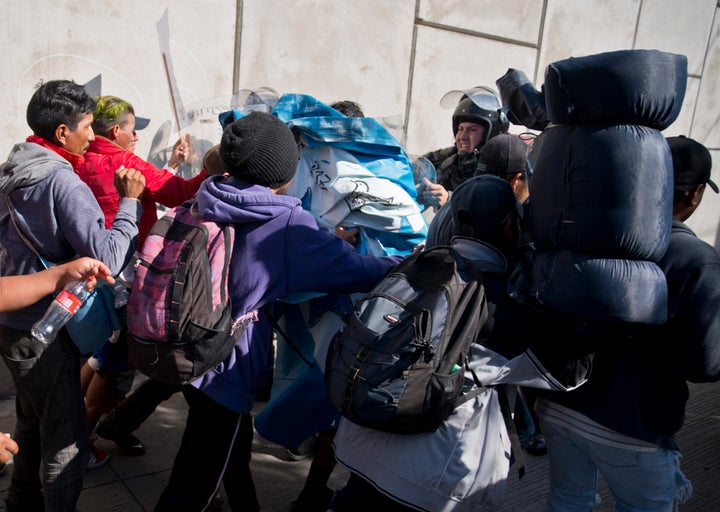 Climate change fears rise
The White House on Friday released a report on the effects of climate change, which offered a grim outlook for human health, the economy and the prevalence of natural disasters, including wildfires and flooding. The U.S. is forecast to warm by 3 degrees by 2100 unless fossil fuel use is curtailed.
And on Thursday, Trump tried to discredit global warming by pointing out that record-low temperatures had been reported in New York City. At least one meteorologist tried to explain that climate change can't be disproved just because one part of the country is unusually cold.
Wildfire contained, but search efforts hindered
The Camp fire, the deadliest and most destructive wildfire in California's history, was 100 percent contained as of Sunday.
The number of people reported missing dropped from 475 to 249 on Sunday, one day after the death toll rose to 85. Searches are ongoing, although forecasts indicate it could rain for several days, which would make such efforts difficult amid potential flash floods and mudslides.
"The fear is that the rain will drop in intense bursts," said Brian Hurley, a meteorologist with the federal Weather Prediction Center in College Park, Maryland. "All the vegetation has burned away, and that's a dangerous recipe for mudslides."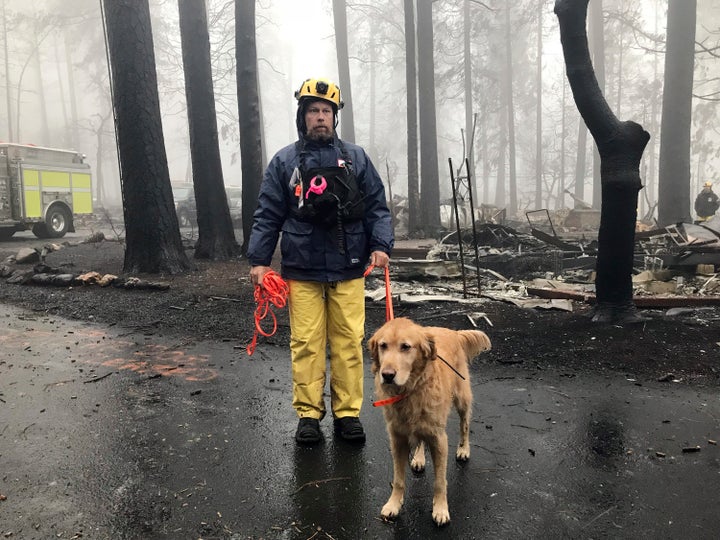 Possible plea deal in Mueller probe
Jerome Corsi, a conservative conspiracy theorist who is associated with Trump adviser Roger Stone, is negotiating a plea deal with special counsel Robert Mueller, The Washington Post reported Friday.
Corsi, who provided Stone with opposition research on Democrats during the 2016 election, has already said that he expects to be indicted and face life in prison. The investigation is honing in on the hacking of the Democratic National Committee's emails to boost the Trump campaign.
Amazon workers strike in Europe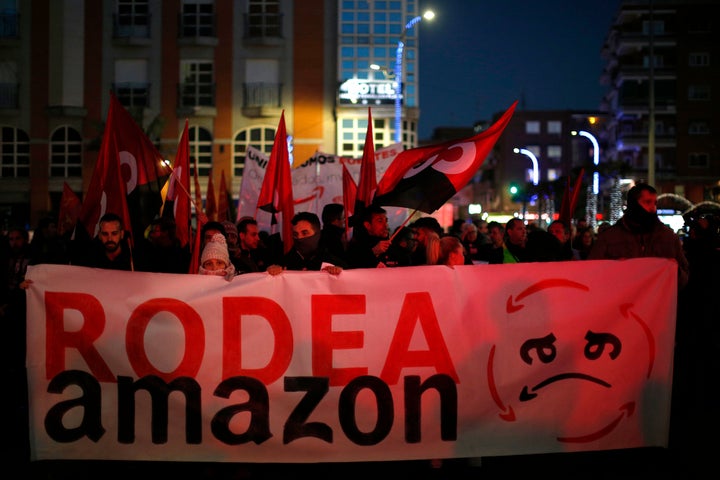 Mall shootings, one involving police
Emantic Fitzgerald Bradford Jr., 21, brandished a gun while running away from officers, the Hoover Police Department said early Monday in a statement. But he did not shoot and wound an 18-year-old and 12-year-old as initially believed.
Police said Sunday that they were still looking for the gunman responsible for those shootings.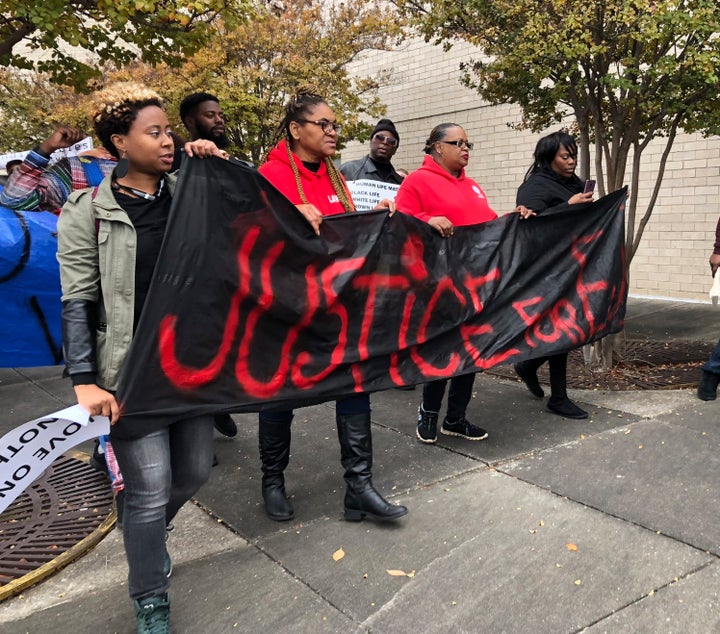 Brexit deal moves forward
European Union leaders on Sunday approved a deal on Britain's slated withdrawal from the union in March. It must still be ratified by the European Parliament and must be approved by Britain's Parliament, which is set to take a vote in December.
Prime Minister Theresa May hailed the deal as a new chapter for Britain, saying: "It will be a deal that is in our national interest ― one that works for our whole country and all of our people, whether you voted 'Leave' or 'Remain.'"
This story has been updated with a new police statement that clarified Emantic  Bradford's involvement in Thursday's incident.
Calling all HuffPost superfans!
Sign up for membership to become a founding member and help shape HuffPost's next chapter