At this Thanksgiving feast, big, beautiful turkeys are placed upon a long, well-dressed table -- and then they gobble down fruit, tofu, bread crumbs, kale and cooked rice, before hundreds of admirers.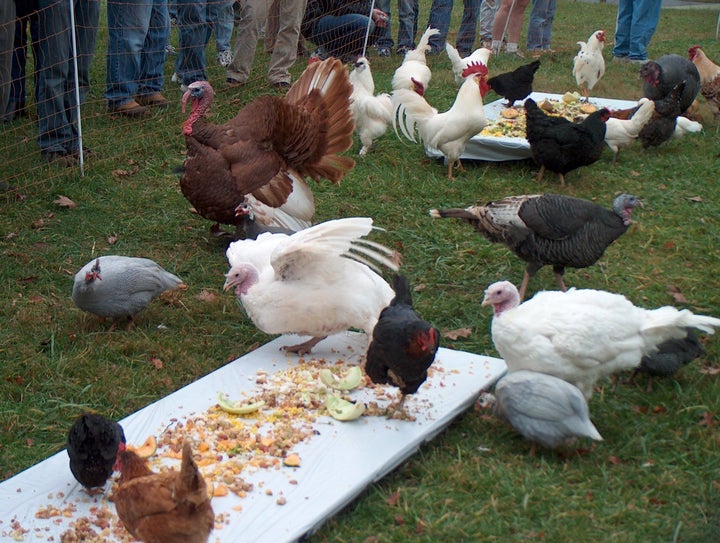 Humans eat well here, too -- a vegan potluck spread -- once the turkeys have finished up their feast.
Then it's time to pay visits to the sanctuary's 200-some farm animals, many rescued out of abuse and neglect, who will live out their lives on this 400-acre paradise.
There's cows, goats, sheep, chickens and pigs, who can get cozy while while enjoying a belly rub. (This is our kind of pig in a blanket.)
There are eight birds who will dine on Saturday. Three -- Willow, Tallulah and Madison -- came from an organic turkey farm, where they'd been raised to be eaten. Lucky for them, a kindhearted person bought them in order to save their lives.
Hugo, Giselle and Naomi were captured by animal control after being found hanging around a housing development, hopping up onto people's decks. Mackenzie is just 3 months old, and was discovered alone in the woods.
"She is so friendly and loves to perch on our arms to be petted," Cummings said.
They're all special and deserving. But the turkey whose upcoming celebration seems most poignant is the feathery guy for whom Thanksgiving is itself the anniversary of his abandonment and his rescue.
"Perry, our big friendly boy who loves to strut around to impress the girls, was left in a crate on our driveway on Thanksgiving day 3 years ago, with no note or clue about where he came from," Cummings said.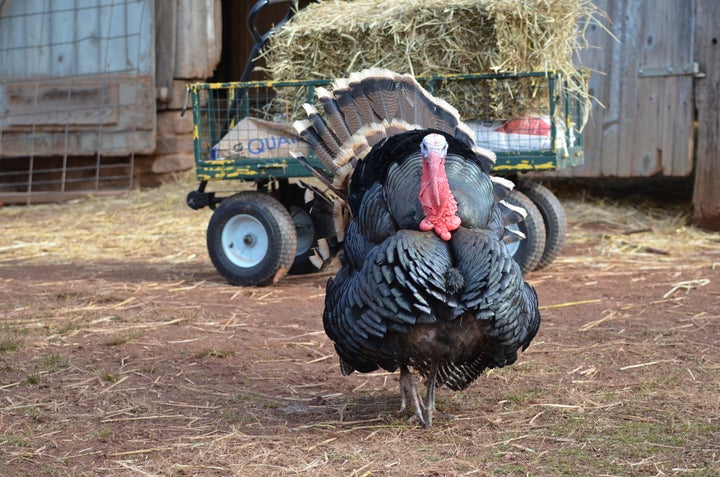 Yes, friendly. Cummings uses that word a lot to describe her flock.
"They are so friendly and love to follow people around just like a dog and love to sit near you or even in your lap to be petted. Anyone who meets them in person will see how wonderful they are," she said.
Which of course is part of the point: Folks meet Perry and his friends, whose charming ways may encourage some change.
Perhaps bring down the number of turkeys who'll be part of the Thanksgiving celebration, in that more traditional, less affectionate or reverential, sort of way.
"These wonderful intelligent birds deserve our respect and compassion," Cummings said. "The animals enjoy this event as much as the humans."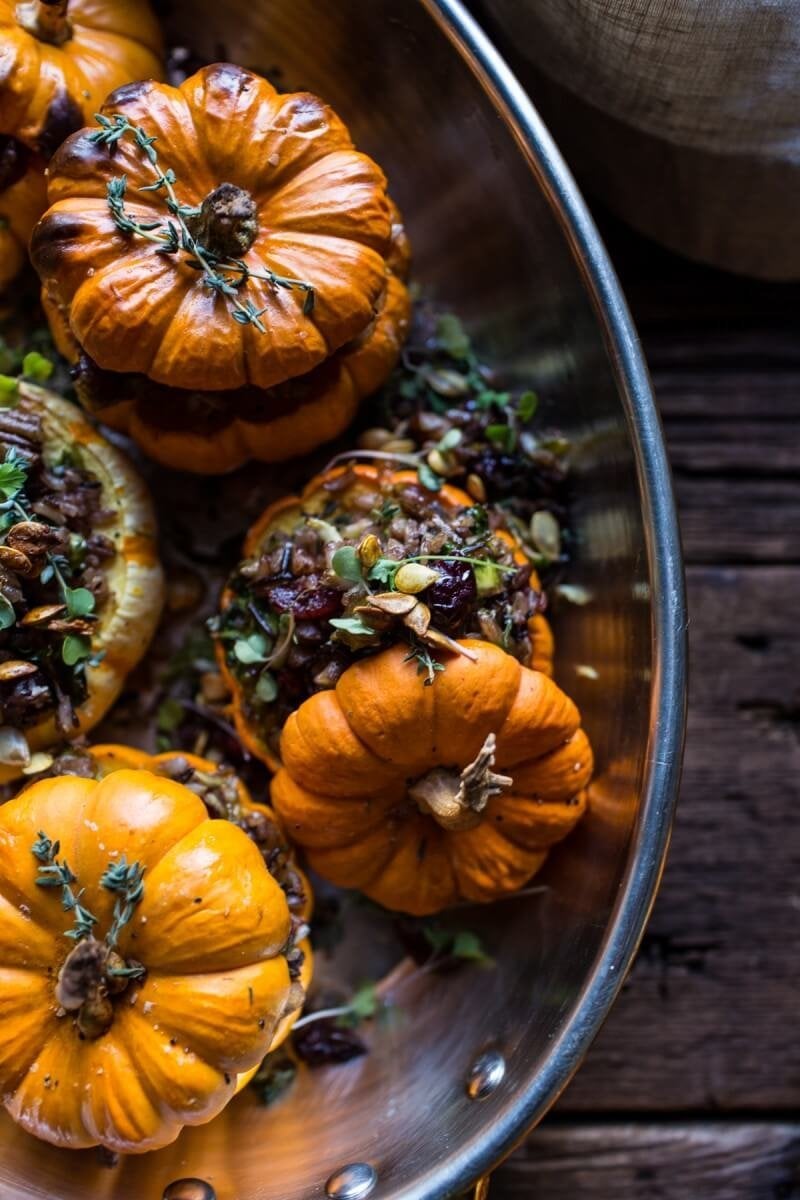 Vegetarian Thanksgiving
And get in touch at arin.greenwood@huffingtonpost,com if you know someone with a soft spot for pet turkeys, or have another animal story to share!
Related
Popular in the Community