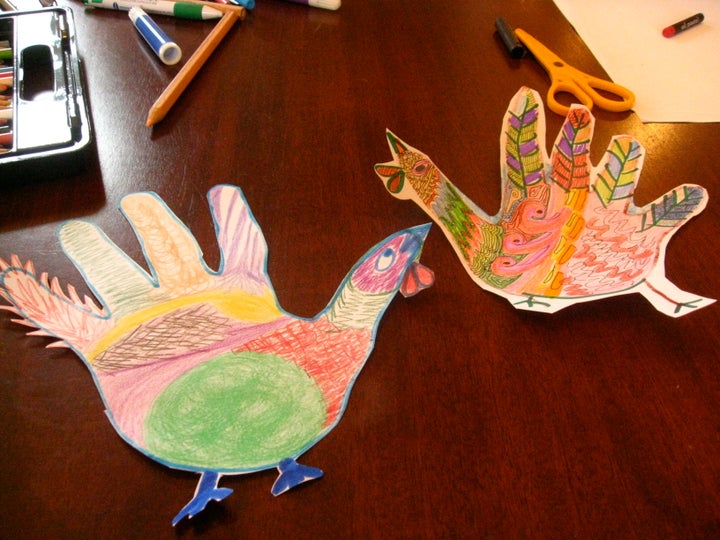 I am on a Gratitude Jihad.
For years, Oprah has been extolling the virtues of her Gratitude Journal. I knew I should do this, but the truth was I didn't want to add one more thing to my To Do list.
Then, two weeks ago, I felt really down. There was no particular reason; I was probably just tired and overwhelmed with responsibility. I picked up a pen, and on the back of a bill, I found myself scribbling down five things I'm grateful for. This is not generic "Health, Kids, Family," stuff. I'm keeping myself real. Here's a sample list.
1. I'm grateful I didn't lose my temper once today with my kids. No Mean Mommy, a personal if invisible victory.
2. I'm grateful for my bedroom, (I recently painted half of it peach), and the fact that I'm in my bed.
3. I'm grateful to my ex-husband for all that he does to support our family. Most married couples don't get along as well as we do, despite the fact we've been divorced for three years.
4. I'm grateful for my friend Rebecca, who prevented me from adopting an irresistible pooch from a rescue site. "An untrained 60-lb dog that makes poops the size of Dachshunds is not what your family needs right now," she said bluntly. She's right.
5. I'm grateful that I don't have to walk a dog in the morning.
Writing down my gratitude is part of the 28-day gratitude course in Rhonda Byrne's The Magic. I have been doing this daily for two weeks and can honestly say it is working. I mean, I just found half a million dollars. Seriously! I refinanced my house, and that will be my debt reduction. And I got a parking spot right in front of North Face when I had to return a jacket.
In Byrne's sequel to The Secret, she reminds us that all the major religions have gratitude at their core. Maybe this is why Thanksgiving is my favorite holiday -- because gratitude is such a universal theme, something everyone can embrace. The only gift it requires is being present -- and grateful.
This Thanksgiving, I'm taking her advice and helping my kids participate by expressing their gratitude for the things that make their lives special. Magic for minis. Every night, I lie in bed with each kid and ask them to be thankful for something, anything. It is also a good reminder for me to pause and be present with my own children after a long, tiring day.
Last night, I was lying in bed with my 6-year-old daughter Mackenzie. When I asked her what she was most grateful for, she thought for a long time. Finally she said "Parmigiano cheese."
I tried not to let her see me cracking up.
But she's right, it always comes down to the simple things.
So this Thanksgiving we're keeping it simple, and we're remembering what Thanksgiving is about - being grateful.
One of the projects we're really looking forward to is decorating the table. Mackenzie is an artist at heart and is looking forward to designing Thanksgiving placemats -- the National Geographic Kids site even shows you how to make awesome hand-print turkeys -- for each guest. With twelve guests coming this year, that is a lot of turkeys to draw. Her real task, though, is to write or draw why she is thankful for each guest. This exercise not only gives her a LOT of practice with her turkey decorating technique, it also helps her focus on her relationships with her relatives, some of whom she only sees a few times a year. And talk about something that will melt the hearts of each guest when they sit down!
The ability to acknowledge and express gratitude is a gift. In my 28-day practice, I can honestly say that that when you look at your cup half full, it always is.
Popular in the Community