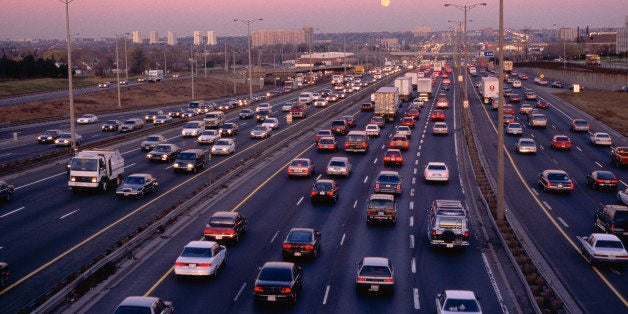 If our everyday lives are hectic, then the holidays are doubly so. How many times have you stayed up late cleaning, packing or worse -- driving through the night to get to your destination to "start your vacation?" While the holidays are a memorable time of year for families, each of us can relate to the time pressures and stress that go hand-in-hand with special events, creating an even greater demand on our time.
This week, you may have read about a family whose dream vacation turned into a tragedy. Michael and Trudi Hardman spent nine months planning a Thanksgiving trip to Disney World with their six children. On Nov. 19, they left their home in Texas for Orlando to make that dream come true.
The Hardman's teenage son, Andrew, a newly licensed 16-year-old, was taking a turn behind the wheel and may have fallen asleep just before 11 p.m. near Shreveport, LA. After veering to the left and then over-correcting to the right, the SUV rolled on the interstate, killing both parents and three of the children. Only two occupants were wearing seat belts at the time of the crash; the others were ejected from the vehicle.
My heart aches for the Hardman family. It is a shattering and deeply painful loss -- life ending for five people, and life-altering for the three who did not perish. What, if anything, can be learned from a terrible situation like this one?
Seat Belts Save Lives
Buckle up -- every time, every trip. We could save 150 lives this Thanksgiving if everyone wore their seat belt. If the car is moving, don't unstrap yourself or your child to get more comfortable or take a nap -- the laws of physics are the same whether you are awake or asleep.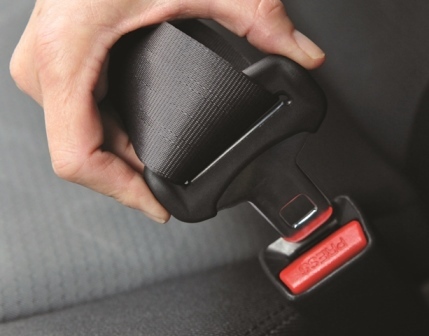 Get Sleep
Most adults need 7-9 hours of sleep per night, and teens and children need more. If you aren't getting it, you are accumulating a sleep debt. The National Sleep Foundation estimates that drowsiness and falling asleep at the wheel cause more than 100,000 car crashes every year. When planning road trips, make sure you are well-rested, allow enough time to arrive at your destination, and if you get drowsy behind the wheel, get off the road and get some sleep -- lives depend on it.
Inexperienced Drivers Crash More Often
For newly licensed drivers, the first year and the first thousand miles are the deadliest. Teens' crash risk is three times that of more experienced drivers. The nighttime driving environment is even more complex, and it takes many years for drivers to be fully comfortable. Sixteen-year-old drivers are twice as likely to have a fatal crash at night, and most occur between 9 p.m. and midnight.
Spend time practicing and coaching your teen driver at night as often as possible. Also, if your state does not have a nighttime driving restriction, consider going beyond state laws and set household rules to limit risky nighttime driving. For help, sign a New Driver Deal, which is available at DriveitHOME.org.
Take Travel Seriously
We see a spike in fatalities on the roads every year during the holiday season. In fact, more than 400 fatalities and another 44,700 injuries are expected to occur from car crashes this Thanksgiving weekend alone. With 46 million people expected to take a trip this Thanksgiving, I urge you to take appropriate precautions as you hit the road:
Don't drive through the night.
Buckle up.
Hands-free is not risk free. Stay alert behind the wheel and refrain from driving distracted.
Plan ahead and drive defensively, especially during bad weather.
Impairment starts with the first drink. Always designate a sober driver.
It is almost unbearable to think that there will be dozens of stories about families like the Hardman's this Thanksgiving week. Don't let your family be featured in one of them.
Visit the National Safety Council at nsc.org and follow us on twitter at @NSCsafety.
Deborah A.P. Hersman is president and CEO of the National Safety Council, an organization focused on saving lives and preventing injuries at work, in homes and communities and on the roads.