Luckily there's this adorable Thanksgivukkah manicure to make our candle-filled, oil-soaked holiday a little more glam. MidrashManicures, a Jewish nail art company from New York-based Rabbi Yael Buechler, has combined a cute Thanksgiving manicure with its easy-to-use Hanukkah Nail Decals for the ultimate Thanksgivukkah beauty look. It's turkeys meets dreidels, Snoopy meets menorahs and pumpkins meets presents.
In a word, it's adorable. To DIY the mani, we recommend starting with a white background then getting creative with your Thanksgiving shapes -- we like fall leaves and cranberries, personally. Then apply the decals (you can get them for $11.99 at MidrashManicures.com) for instant cuteness.
We know how we're spending our lazy Thursday morning next week.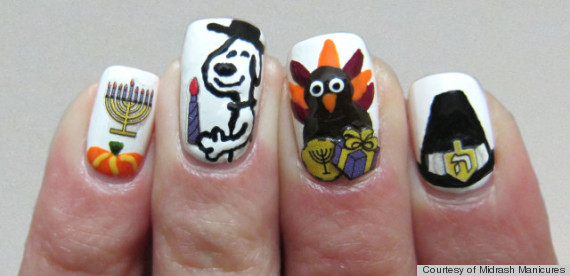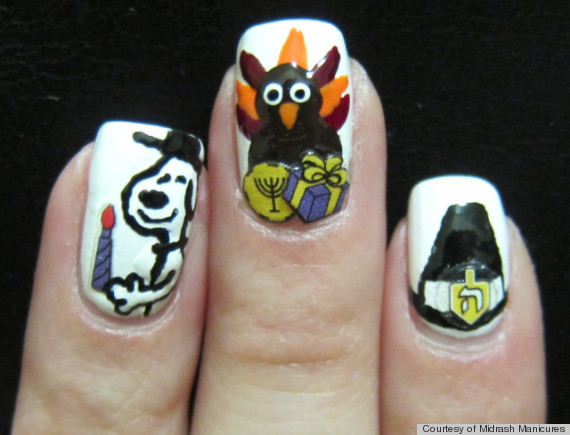 See more MidrashManicures: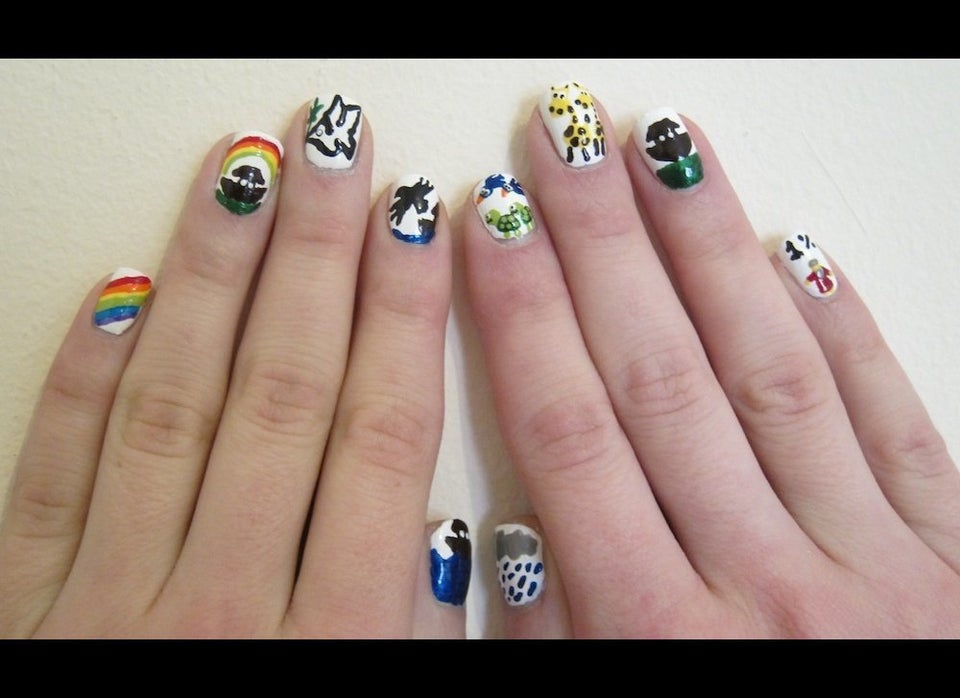 MidrashManicures