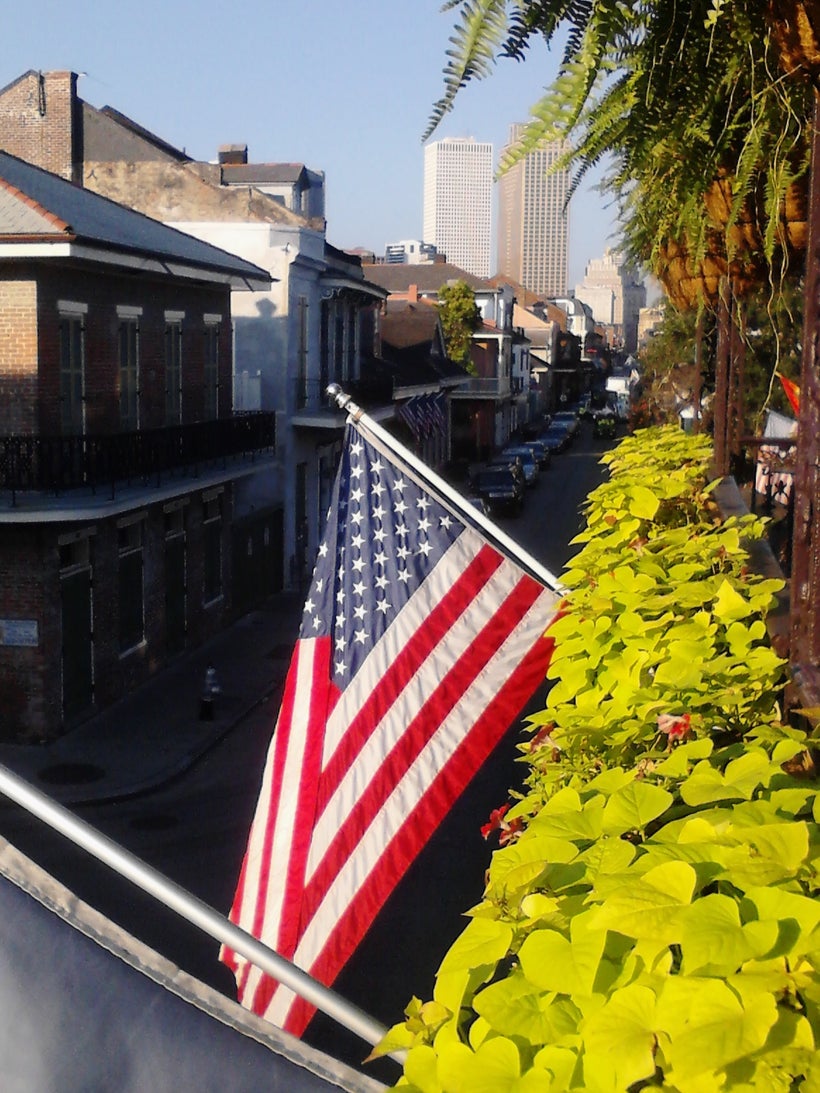 Whether you believe President Donald J. Trump used the profane words to describe African and Latin American countries or not, there is no doubt that there have been plenty of media defenders of those remarks. This column is to take issue with those who would defend such words, and disparage the majority of Americans in the process.
What these elitist media pundits are doing involves throwing the average American under the bus, especially the very conservatives they claim to support.
No, this is not even close to how the average American, conservative or liberal, uses the language, or regards other countries. By-and-large, they are churchgoers, who try to raise their kids better than that. Many go on mission trips to Third World countries, or financially support them, without insulting the beneficiaries. America's religious people aren't just constructing structures that the locals could do themselves. They're building lasting relationships with people in other countries, working side-by-side with them on a common project. They preach to others because they care about those they spread the good news too.
At our religious-affiliated college, students line up to go on service learning trips to the Philippines, El Salvador, and similar countries, staying in very poor places. And yet these media hosts, wearing bow-ties or the latest fashion from Paris, call them the snowflakes, when such media commentators wouldn't last a day without their comfortable lifestyle.
And yes, our West Georgia town also helps in poor places in America, even pitching in for a local neighborhood on Habitat for Humanity and related programs like Dependable Affordable Sustainable Housing (DASH) and Troup Circles. It's what good Christians do for one another.
And just because one flies or wears the American flag, it doesn't mean that the proud patriot hates every other country. One who wears a cross or worships in church on Sunday doesn't necessarily despise all other faiths.
I've learned something from this little conservative community. There are people who agree with Trump on taxes, or government regulations, or the Second Amendment. But most of them, and the majority of folks who go to Wisconsin bars (I was born in Wisconsin, have relatives there, and went to college there, and yes, went to bars there) aren't the arrogant jerks that these "conservative" commentators claim they are.
It's a cheap lie to put words in conservative people's mouths, just to defend a politician with a history of similar caustic comments. They're wrong. Americans are better than that.
John A. Tures is a professor of political science at LaGrange College in LaGrange, Georgia. He can be reached at jtures@lagrange.edu. His Twitter account is JohnTures2.
Calling all HuffPost superfans!
Sign up for membership to become a founding member and help shape HuffPost's next chapter
This post was published on the now-closed HuffPost Contributor platform. Contributors control their own work and posted freely to our site. If you need to flag this entry as abusive,
send us an email
.