The president might have lived in dumps, but that was before moving to 1600 Pennsylvania Ave.
After Donald Trump allegedly called the home of every president since John Adams a "dump" this week, leading architects confirmed to HuffPost what most of us have known since childhood.
″The White House is a treasure ... It symbolizes freedom, democracy and opportunity," Thomas Vonier, president of the American Institute of Architects, said. "It embodies our humility as a nation and the humility we expect of our elected representatives."  
"It's been modified, improved and preserved with great care for generations."
So, why would Trump call it a dump?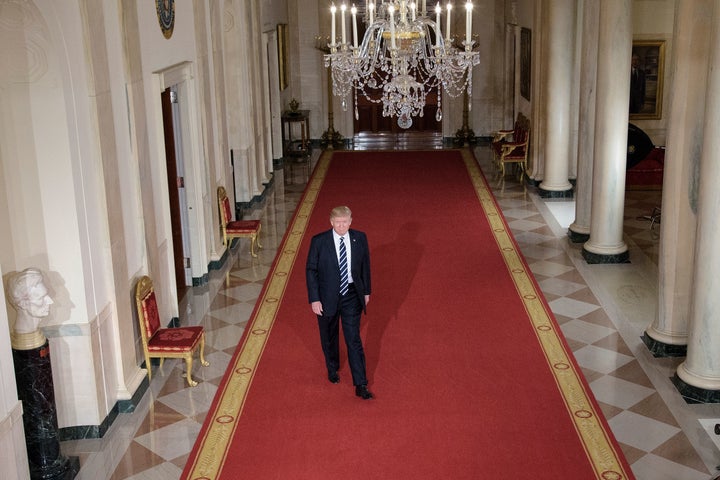 "The White House is one of the most iconic pieces of architecture in the United States," Mickey Jacob, chief marketing officer of BDG Architects and
2013 president of the American Institute of Architects, told HuffPost. "Most architects believe that ... It gives me chills every time I walk by it."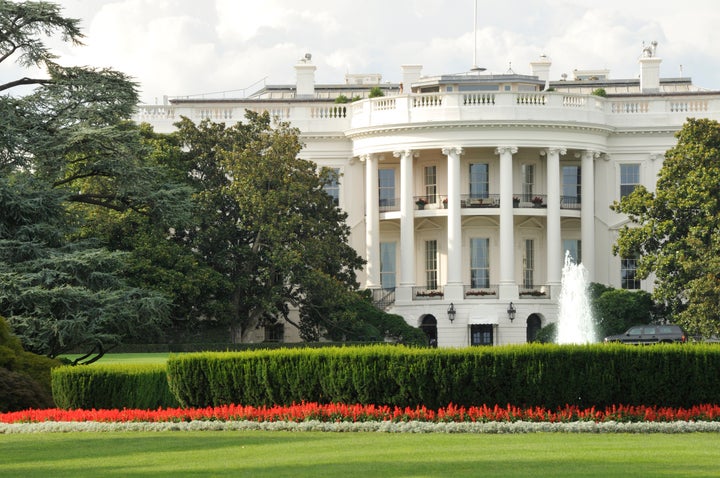 The White House is certainly not a dump in the literal sense of the word. It's not a "disorderly, slovenly, or objectionable place" nor is it an "accumulation of refuse and discarded materials." While some might argue the latter is true based on their personal political views, the word "dump" doesn't hold water in conjunction with the esteemed home of our head of state.
If, indeed, the White House is run down or lacking in style, it might ultimately be just a matter of opinion ― "a clash of personal taste" if you will.
And to be sure, Trump's personal aesthetic isn't for everybody. 
In a Politico Magazine piece from March/April, Trump's style was unpacked and described as "dictator chic." Writer Peter York explained how Trump's various homes and properties align with all "10 defining 'dictator chic' rules." Those rules include: 1) going big, 2) reproductions of antiques, 3-4 ) being French- and hotel-inspired, 5-7) use of gold, glass and marble, 8-10) abounding in art, known-value items and iconography.
York argued that "the Trump look is miles from the architectural tradition of Washington, D.C.," adding that the "neoclassical public buildings evoke stability and trustworthiness through their restraint."
We'd argue that there's a lot about the White House that is very Trumpian. Sure, the aesthetic doesn't precisely fit Trump's golden New York style, but it's also not impossibly far off. After all, the White House has a massive array of 132 rooms, with 35 bathrooms, 28 fireplaces, eight stairways and three elevators. The entire residence sprawls over six levels. Nancy Reagan even once said her husband simply called the place "an eight-star hotel."
"It represents democracy at its finest," Jacob told us. "There's not any other home of head of state that can even compare."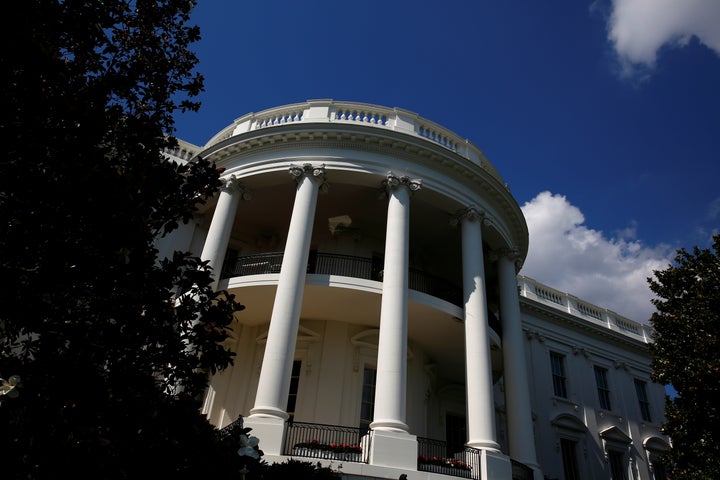 When people look at the Rashtrapati Bhavan (the official residence of the president of India) or Prague Castle (the official residence of the Czech president) or Buckingham Palace (the official residence and administrative headquarters of the United Kingdom's reigning monarch), they see the history of their countries and the history that happened in these places.
Americans are lucky that the White House is home to the leader of the free world, and has been home to the country's leader dozens of times over.
George Washington never lived there, though he did oversee its construction, and it has continued to evolve with each president's needs. But it's these changes that have made the White House such a wondrous place to be.
"Given its history, and its pivotal place in our country's history, how could one not be humbled by being in the White House, and by the legacies of those who have come before?" says Vonier.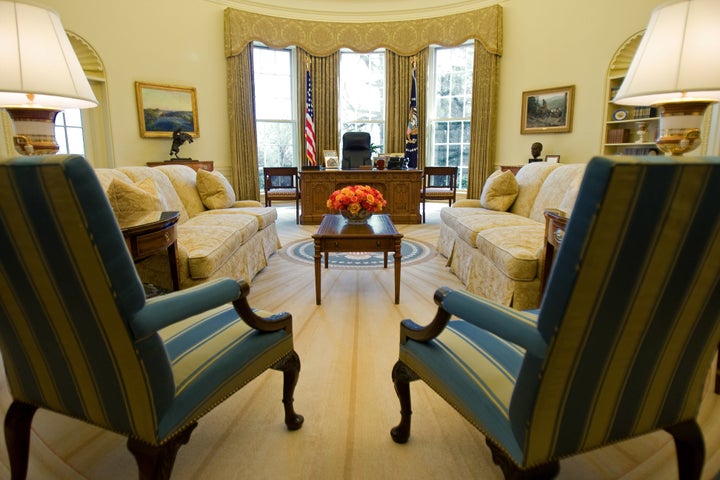 If Trump thinks the White House is a dump now, perhaps the upcoming renovations will make the place more to his liking. We know that so far he's swapped red curtains for gold in the Oval Office, and more is expected from first lady Melania Trump. FLOTUS has hired a fairly unknown decorator named Tham Kannalikham, who previously worked at Ralph Lauren Home. Per Vogue, it's not yet clear what Kannalikham will do with the Trumps' new home ― though we have no doubt it will be positively grand.
If it's not to Trump's liking, well, no sweat. As Vonier told us: "People and presidents come and go," he said. "But — like great institutions, and great architecture — the White House is forever."
Calling all HuffPost superfans!
Sign up for membership to become a founding member and help shape HuffPost's next chapter
BEFORE YOU GO
PHOTO GALLERY
Inside The White House