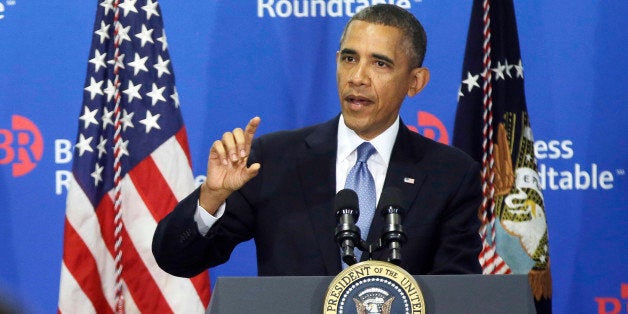 If the current debate on global trade is bipartisanship, maybe paralysis is preferable after all. As votes on the Trans Pacific Partnership, Trade Promotion Authority (better known as Fast Track), and Trade Adjustment Assistance looms in the House of Representatives there is little doubt that the average American voter is so confused at this point that public sentiment is not a factor. This is accentuated by the fact that the American public has very little idea what has been negotiated by the nearly 600 corporate lobbyists who have over many years crafted positions on 29 chapters, of which only five deal with trade, into a document that will strengthen the power of multi-national corporations over sovereign governments and affect 40 percent of the world economy.
Confused yet? Well throw this in for good measure, your elected representatives in Congress have only recently been allowed to take a peek at negotiated drafts under secrecy that would find comfort in a James Bond 007 thriller. They are allowed to peek but not take notes, cannot make copies, are not afforded the luxury of having professional staff accompany them, and are sworn to not share what they have seen with mere mortals such as the people they represent. Are you still with me?
Now, as if this is not reason enough for you or your Congressman to seriously question whether everything is, excuse the term kosher here, there is some information that is available regarding the substance of the agreement that has been provided by Wikileaks which might raise the eyebrows considerably. For instance, there is a process embodied in the negotiated drafts which essentially allows corporations, let's say for instance Chevron or Exxon Mobil, you know some of the richest corporations in the history of mankind, to seek to overturn the actions of sovereign governments with respect to environmental protection because they could affect "anticipated" not actual profits. And the remedies in the form of compensation would be meted out by a tribunal of corporate tax lawyers. Ummmm, you say, that can't be right? Yep, it is. It is called Investor-State Dispute Resolution.
Process is important and oftentimes is more determinative of consequences than product. In this instance we have a process that is atrocious and a product that is largely unknown, that in and of itself portends a dangerously volatile mix of potions that neither seems free nor fair. Labor unions are vehemently opposed to lack of enforceable labor protections, health advocates are deeply worried about negative consequences for access to generic medicines for poor people, anti-tobacco groups are concerned that governments wishing to stem tobacco use will be forced to spend precious financial resources defending against the deep pockets of large multinational corporations like Phillip Morris, and food safety advocates fear that harmonizing agricultural standards will create a race to the lowest common denominator, hence reduced food safety.
This is and should not be presented as a vote for or against the president. It is simply an enormously complex and complicated set of global trade policies that rightfully deserve careful discussion and thoughtful debate. Fast-tracking, a maneuver that allows for only an up or down vote on the entire package may be an expedient way of ramming this package through the legislative process but it sacrifices the carefully crafted constitutional processes so essential to our governmental framework and ought to concern those on the left and the right.
Politics does make for strange bedfellows sometimes and this is one of the strangest I have witnessed in my nearly four decades in the business. I don't know which is more disconcerting, that the President is relying on Republican leadership to get this through the House or that self-proclaimed Socialists are shoulder to shoulder with Tea Party stalwarts in opposition. Regardless, you do not have to be a rocket scientist to understand that there is something inherently wrong with the process and the product. And when you go to such great lengths to inhibit transparency there is a high probability that the result will be bad. If it can't withstand scrutiny it is probably not worth the effort.
Calling all HuffPost superfans!
Sign up for membership to become a founding member and help shape HuffPost's next chapter