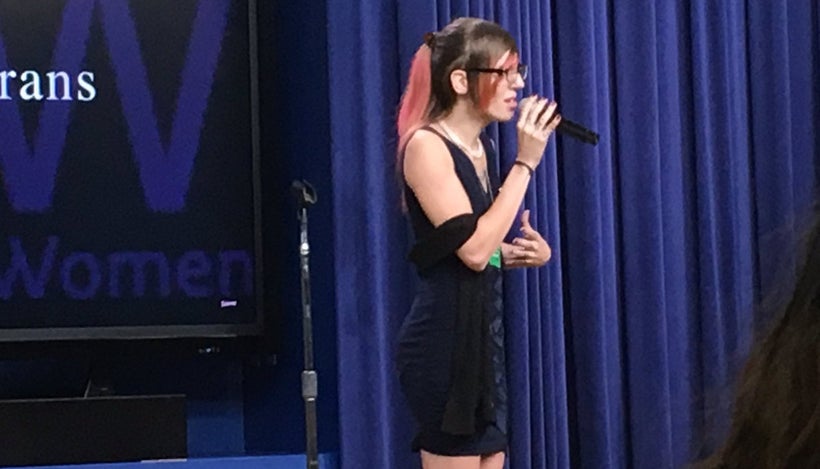 I was petrified that I wouldn't get there in time. The Transgender Community Briefing was to begin at 4:00 pm and it was 4:31. My heart thumped loudly inside my chest. It was a race against the clock as we drove around in circles, not a parking space for blocks. In fact, me and Roman, who was sent by Oklahomans for Equality with me on this trip were so crunched for time that we got dressed in a bakery bathroom. "Can I let you out here?", he asked me. He could tell I was a little nervous. "I think this is the entrance right up here," I guessed, grasping at straws. We had been driving for what felt like 20 hours. My legs were sore noodles, I felt like I was gonna be sick. Nonetheless, I held my breath and dived into the abyss of D.C. It was my first time, and I was there for such a small amount of time that it was hard to soak it all in. I was about to enter The White House by myself. When I walked up to the booth, I spotted a few familiar faces so I knew I was in the right place. I handed my I.D. to the secret service man and tapped my toes. He handed it back to me and pointed me towards a ramp. I walked through the cold in my little blue dress, just shivering with a combination of excitement and gusty wind chills. Then I went though the second security station, each secret service security member waving me by as I walked in. Before I knew it, a big brown door was being opened for me, and suddenly, there I was.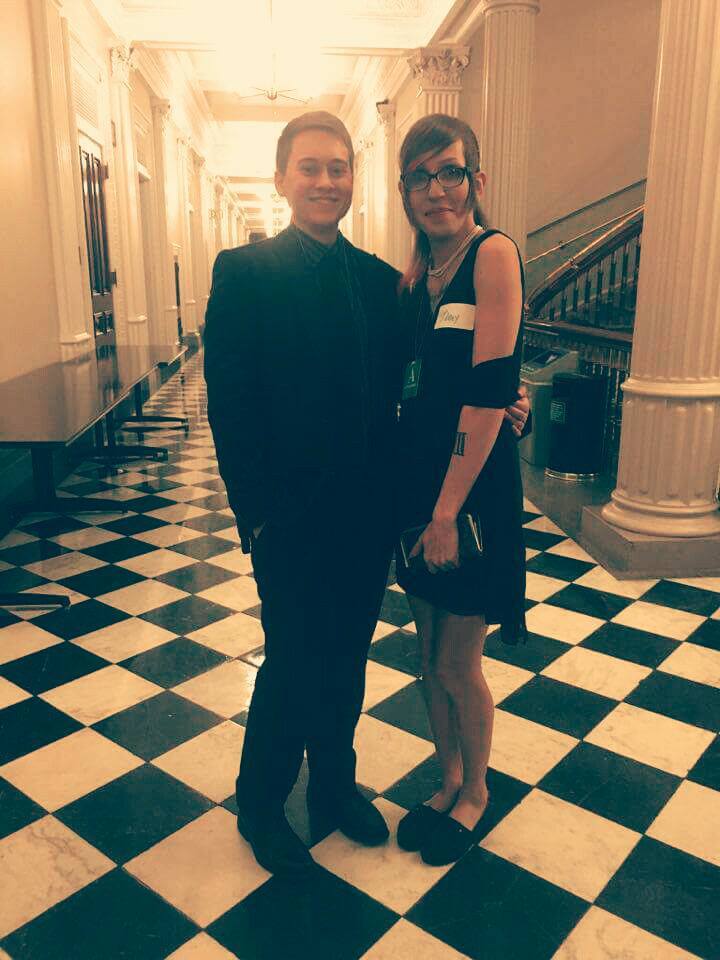 The first thing I saw was a flatscreen TV plastered on the wall with a map on it. One of the locations said "Truman's Bowling Alley". I had no idea where the in the hell I was going. I stumbled looking around like Bambi for about 30 seconds before bumping into some other folks that were running late. The click clack of heels sounded down the hallway as we rushed to through the long elegant hallways of the Eisenhower Building. When we finally found the auditorium, I was let in through the back to take my seat. After 40 seconds of sitting, Lourdes Ashely Hunter of TWOCC waved her hands. "You're next," she mouthed to me from across the room. I tapped my toe nervously as I knew I would take the stage any minute. I only wondered for a moment where Roman was before he waltzed in through the door, and my name was announced. Slowly, I stood and walked to the stage. There were technical difficulties at first. It took around 3 minutes for my presentation + track to cue up, so I did my best to disarm the audience. "It was a long road to get here," I told them. Then suddenly, my track kicked on.
Honestly, I was so nervous, the performance blurred by. All I remember is saying thank you, folding my hands in that pose like Michael Bluth in Arrested Development Season 4, and then looking down at my shoes as I walked off stage back to my seat. When I looked up, the audience was on their feet. I had hope that the performance would go well, a standing ovation from the leaders of my community however: something I was not expecting. Never have I been more humbled by a moment in my life. Lots of wonderful speakers took the stage, and talked about all the individual issues facing all the different intersections of our community. Raffi Freedman-Gurspan, Senior Associate Director of Public Engagement at The White House walked by down the isle, putting her hand on my shoulder. "Great job," she whispered. I then proceeded to make this face a lot: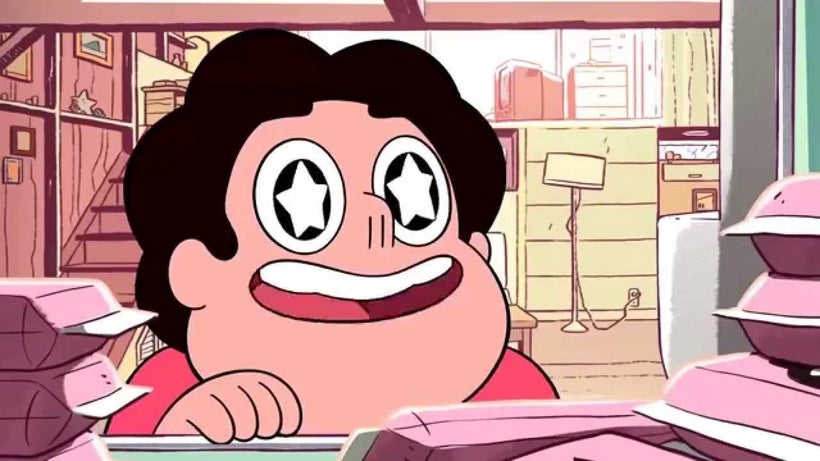 The presentations ended at 7 pm, and then the reception started. As I entered, the room was filled with vibrant light. People were dancing, singing and laughing. Smiles were everywhere. So much beauty encased the building. While we all enjoyed every moment of the event, we all also knew that we may be some of the last trans folks to do this. We were so proud and honored by Barack Obama's Administration for allowing us to curate this space with our passion and light. Regardless of how the next few years would look for us and what we fought for, there was an air of hope in the room. I knew that nobody would give up. I knew that for most of us, this was only the beginning. I drank good drinks, I ate good food, I laughed and told stories with my brothers and sisters. We danced together, twerked together, sang together. Hell, we partied like it was 1999. What did I walk away from with all this. Trans people are resilient as hell. We are fighters who refuse to give up. I read a comment the other day on Facebook about the fight that really spoke to me. "Fight until hell freezes over, and then fight on the ice,". Hell is definitely freezing over, but we are all ready for the cold. We weathered many storms before this and we will weather many more in the coming years. This fight is not just about us, but about the children of our future, the world they will live in. That's important. So if trans people of color can take over The White House for a night and be comfortable like it was their own, then maybe America will open up enough to offer us our seat at the table. Regardless if they do or not, we plan to take it. We are all enttled to our seat. That I will never forget. As the wise Vita E says, "All of us or none of us". All of us, or none.
Calling all HuffPost superfans!
Sign up for membership to become a founding member and help shape HuffPost's next chapter
This post was published on the now-closed HuffPost Contributor platform. Contributors control their own work and posted freely to our site. If you need to flag this entry as abusive,
send us an email
.