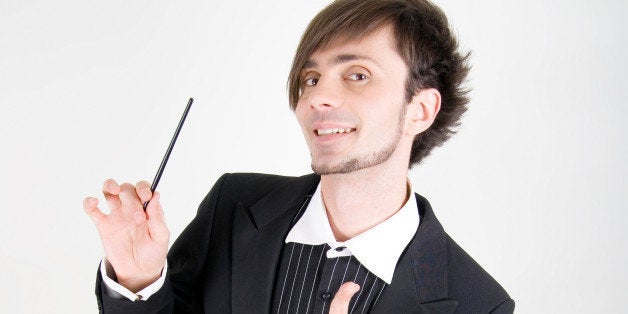 As I was writing a chapter for a forthcoming book about the music profession, I thought about all the barriers that have been broken and those yet to be breached. My focus was on females, African Americans and homosexuals. But while putting the words down, I was reminded of a conversation I had with the Detroit Symphony Assistant Conductor, Teddy Abrams. We were discussing the building of a career for the young maestro, who was about to be appointed music director of the Louisville Symphony.

Teddy pointed out something that had not occurred to me before. Virtually no American orchestras were engaging guest conductors from our own country under the age of 45. For the most part, aside from a few assistant conductorships, the younger generation of maestri is primarily limited to musicians from other countries. And at that, 45 may not be considered so young.

A little research proved Teddy correct. Although there were a few exceptions, most orchestras did not engage the younger Americans at all, and only a couple groups had just one on the subscription season. Why this struck me as unusual was that it was not so long ago that many of us were directing the most important ensembles as guest conductors at an early stage in our careers.
Just think about this list: James Levine, James Conlon, Michael Tilson Thomas, David Zinman, Andre Previn, Gerard Schwarz, Lawrence Foster, Dennis Russell Davies and myself, among many others, were highly present on almost every orchestra's podiums. And we all did this well before the 45-year-old barrier.
Nowadays it is impossible to witness the equivalent. Although there has been an increase in the number of younger conductors gracing American podiums, very few of them come from within the country. Much used to be made of who would be the next Bernstein. Several of us succeeded in forging careers, and of course, many others went by the wayside. But the opportunities were there.
What has happened? Were we that much better than the young Americans of today? Is the attraction of a foreign accent still in play?
Mind you, I am certainly no fan of the quota system when it comes to musical decisions. We must all be measured by the quality of what we produce. And I am as guilty as the next music director when it comes to unintentionally excluding the junior American maestri. For nine years I trained many during an annual course in Washington. I also see several each year in various cities.
What can or should be done?
For starters, just simple awareness might help. With all the attention focused on other minorities in our profession, perhaps it is also time to include another category. In much the same way as we choose to promote women and others in the field, perhaps it is also time to consider our own homegrown talent. Naturally each and every orchestra must select those who are considered ready for the big push and musically strong enough to lead those ensembles.
Much of the responsibility will fall to two people: the music director and the artistic administrator. The former rarely has the opportunity to see other conductors, but the latter is able to travel about, scouting the best new talent. There is also the possibility that members of a given orchestra might have worked with one of the young podium minders and been impressed. That was actually how Teddy was recommended to the Detroit Symphony.
It is still not an easy path. Nothing is as valuable as hard work, and no one should be afforded an engagement simply based on how he or she looks or where he or she is from. But some encouragement for the new kids on the block is important. We must not leave the younger generation of American conductors behind.
Popular in the Community