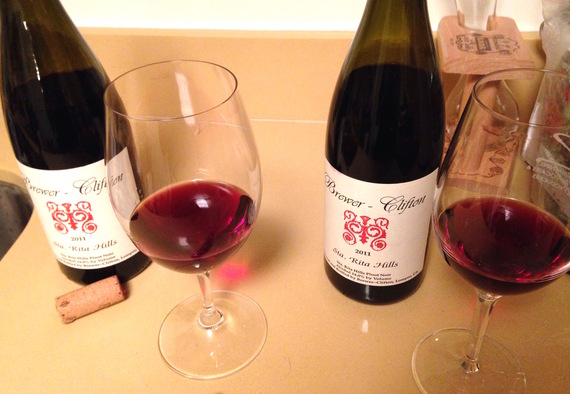 Ever wonder why wine clubs don't ship in the summer? With the exception of a few places like our hometown San Francisco, it get's hot hot hot! Now that the solstice has thrown summer into full swing, it's time we start to understand what heat damage can do to a wine.
What is cooked wine? No, we aren't talking about mulled wine here; "cooked" wine or heat damaged wine has been exposed to heat levels (even at temperatures of 75 degrees fahrenheit) that cause the wine to spoil. If you have ever spent your hard earned money on a case of wine while on a trip to wine country, thrown it in your trunk on a hot summer day and are surprised to find it tastes completely different than when you bought it, this wine fault could have affected you. This is why wine transportation and storage are very important.
I recently ran into a cooked bottle that was gifted to me. Here are a few steps to deciding that you're drinking a "cooked" wine.
A Stubborn Cork. This actually happens the most frequently for me and a key indication of heat damage if the bottle has cooled and not evidently hot. A good sign that your wine might be flawed is the cork is usually very difficult to remove. Essentially when the wine is exposed to high temperatures, the cork expands. The cork might be extremely hard to pull out or may even be visibly forcing itself out of the bottle.
A Warm Bottle. If the wine bottle is not cool to touch, then you're probably not storing it properly. A common misnomer is that room temperature (sometimes upwards of 74 degrees fahrenheit) is adequate for wine storage. It's actually advised that wine is stored at cellar temperature, which can be upwards of 20 degrees cooler than standard room temperature! To keep it cool during the summer months, either get a small wine fridge or keep it in a cool dry place like your basement. 55 degrees is a good cellar temperature.
Baked Wine. In this case "half-baked" is not a good thing. Wine Spectator's Dr. Vinny says "a 'cooked' wine's flavors will actually taste ... cooked. The fruit flavors might seem stewed, not fresh. There might be baked, burnt or caramel notes. The color may also have changed from deep red to more of a brown or brick tone."
Flat Wine. Now that you've removed that pesky cork, taste the wine. If the wine is stripped of it's characteristics - fruit, minerality, oak, terroir, then you might have a cooked wine.
Please keep in mind that "cooked" wine is different than "corked" wine. Corked wines typically remind us of a wet newspaper. I've never actually eaten one, but if you've had a corked wine, you'll most likely know it.
So the key here is to know how to store your wine and know where your wine is from. Like your favorite winery's wine club, avoid shipping to warm states during the summer months. Your best bet is to use a local or on-demand service or stock up in the winter months.
If you purchased the wine from the store, sometimes you can seek the graces of the shop to get another bottle, but otherwise you might be able to salvage the wine for a summer salad dressing.