The Season 5 alum graced the "Idol" stage in 2006 at a mere 19 years old, and although she didn't win that year, her story and voice captured the hearts of America, leading her to pursue a full-time career in music. She has since traveled around the world, scored hit songs and now has her own reality show on CMT, "I Love Kellie Pickler."
But there was a time when Pickler hadn't strayed too far from her humble beginnings and hometown of Albemarle, North Carolina. She auditioned for "Idol" in Greensboro, North Carolina, won people over and soon found herself boarding a flight to compete in the hit series. It was the start of many firsts for Pickler.
Put it this way, she didn't know what an airport gate was.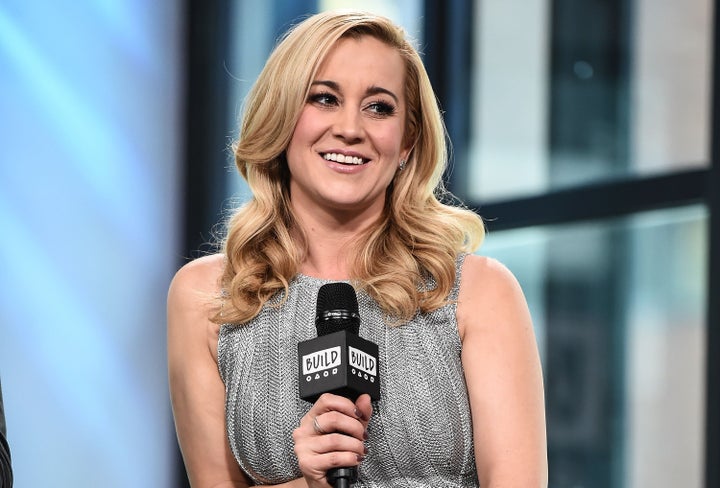 "It was the first time I'd been on an airplane. I hadn't been anywhere …Yeah, I was looking for a gate," she recalled to HuffPost during a Build Series interview. "Like a real gate at the airport. Like a picket fence. The TSA lady she goes, 'Honey, can I help you?' I say, 'I'm trying to find this gate. I don't see any gates.' I was like Alice in Wonderland. Lost. Clueless."
Thanks to "Idol," Pickler was essentially plucked from obscurity. Shortly before that, she had worked as a waitress near her hometown.
"I went from Sonic Drive-in, I was rollerskating burgers down at Sonic, and then all of a sudden you're on the No. 1 show in the world," the country singer said. "And people who had no idea who you were. They weren't interested and all of sudden, they are. Your whole life, everything changes."
Now 31 and very well-traveled, Pickler and her husband, Kyle Jacobs, are gearing up for Season 3 their reality show. She's also working on a new album and plotting a Christmas tour for later this year.
"I feel like I've grown in many ways. And for the better," she said. "The important things you worry about when you're younger you don't worry about when you're older … your priorities change."
Season 3 of "I Love Kellie Pickler" premieres Thursday at 10 p.m. ET on CMT. Watch our entire Build Series interview with Kellie Pickler and Kyle Jacobs below. 
Calling all HuffPost superfans!
Sign up for membership to become a founding member and help shape HuffPost's next chapter
BEFORE YOU GO
PHOTO GALLERY
CMT Music Awards Red Carpet 2017