What would you do if you suddenly received a check for $1 million?
If you were a young Shaquille O'Neal at the beginning of a promising professional basketball career, you'd spent it all in a matter of hours ― at least, that's what the NBA Hall of Famer says he did years ago when he received a $1 million check.
As Shaq recounted on "Oprah's Master Class," he took his $1 million (completely overlooking the various fees and taxes that would need to be deducted) and went on an epic one-day shopping spree that began at his local Mercedes dealership.
"I always wanted a black-on-black Mercedes-Benz," Shaq says. "I go get it. Boom, $150,000."
When Shaq returned home, his father jokingly asked where his Mercedes was. "I was like, 'You know what? You're right. If it wasn't for you, I wouldn't be here right now,'" Shaq says.
The two went back to the dealership and bought the same exact car, but couldn't leave out Shaq's mother. "We get her the smaller Benz version," Shaq says. "So, we got three."
After purchasing three cars, Shaq decided to get some jewelry. "I buy a big ol' diamond ring," he says. "I get another ring for the other hand. I get a bracelet. I get some diamond earrings. I get a necklace."
The spending didn't stop there. Shaq says he then moved onto apparel, buying new suits and "fancy clothes" for his upcoming move to Los Angeles. He finally capped it all off by buying a high-rise condo unit in downtown San Antonio. And then, his bank manager called.
"He says, 'I need to have a conversation with you... Shaq, you know, athletes when they're done playing, there's a large percentage that have nothing.' He said, 'I've been following your career. You're a bright, young star. I don't want you to be like that. You need to learn how to take care and manage your money,'" Shaq recalls.
It was all Shaq needed to get his finances back on track.
"You know, General Eisenhower said, 'The greatest leaders are the ones smart enough to have people smarter than them around them,'" Shaq says. "I got a lot of smart people around me."
Before You Go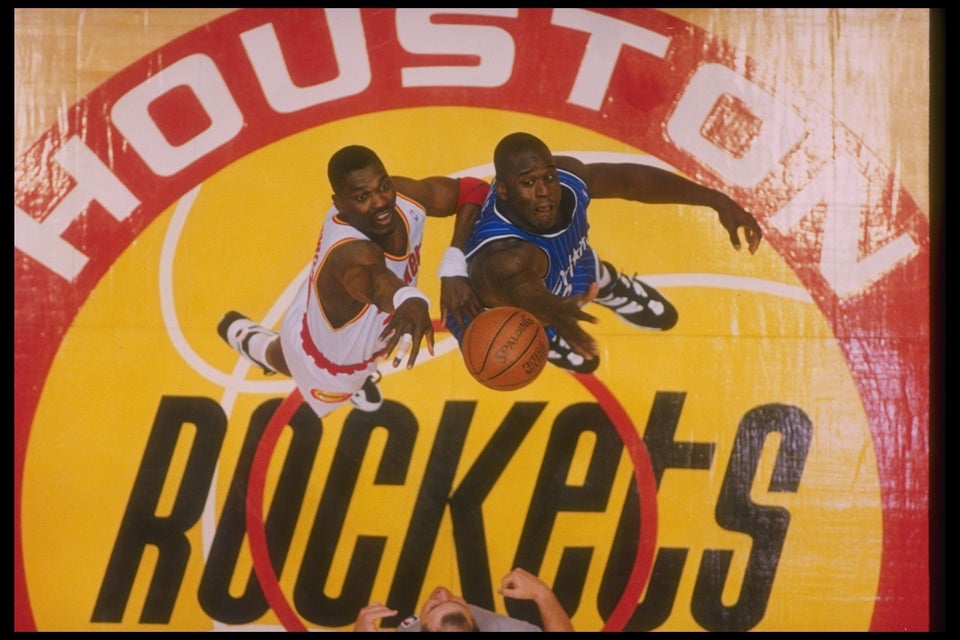 Shaquille O'Neal Through The Years
Popular in the Community