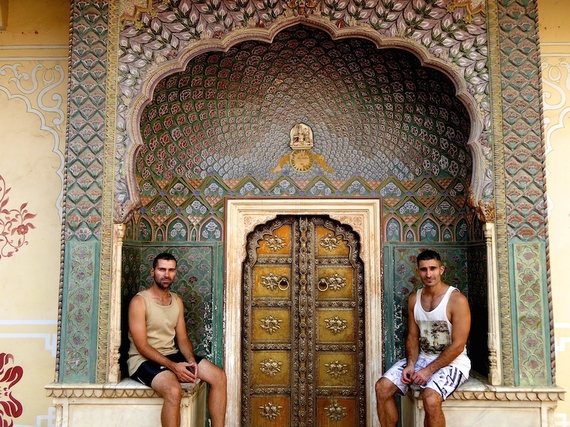 We are Sebastien (left) and Stefan (right), a gay couple from France/UK, travelling the world and chronicling our adventures on our Nomadic Boys travel blog.
Just when we were getting all excited about dressing up in pretty saris and taking cheesy selfies with the Delhi gay boys, we unfortunately discovered that being gay in India is a criminal offence.

Article 377 essentially criminalizes sodomy with up to 10 years in prison. Whilst there is positive progress with the Supreme Court recently announcing it will review this decision, until it does, being gay in India remains illegal.
Whilst we couldn't find any evidence of Article 377 being enforced, its very existence is a symbolic slap in the face to its LGBT community. We interviewed a gay Indian couple we met in Delhi on our blog anonymously, under the names Nick and Rhys. The boys admitted to us that Article 377 is sadly used by the authorities as a validation for all sorts of bullying and harassment of the LGBT community, in particular the Indian police who use it to get bribes.
We experienced this first hand in Delhi.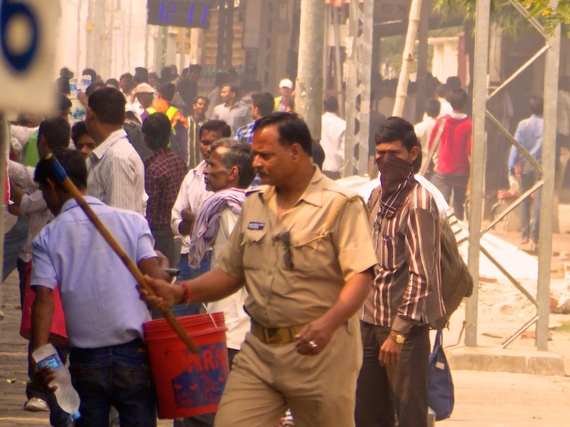 We set out to find a gay bar to celebrate our friend's birthday. As homosexuality is illegal, there are no openly gay hangouts. Everything is underground.
Using Grindr, we were able to tap into the scene and discovered the venue of that week's party: Knight World Cuisine Lounge by Castle 9 at Connaught Place.
Dolled up and ready to party, we hit the town.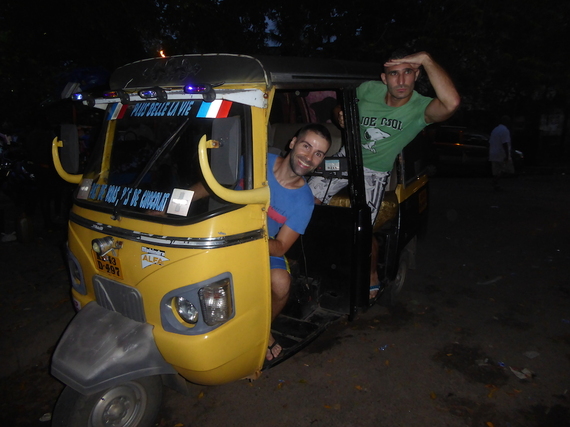 The party itself was a lot of fun. It was heaving full of Delhi gay locals, dancing, drinking, socializing and having a great time.
Just as we whipped out the selfie sticks to start capturing the evening, a burly bouncer quickly took us aside and sternly told us to avoid all photography. Taking photos is strictly prohibited to protect people's identities.
At around 1AM, the music stopped. The lights went out, the window blinds pulled down.
We were asked to stay in the club, be silent and under no circumstances, leave the building!
Everyone in the club was blazé about it. They were used to it. This happened at almost every party.
We were of course freaking out. What if we ended up spending the night in a dodgy Indian prison? What was the number of our Embassy? What would the police try to do to us? All kinds of thoughts raced through our minds.
Our Indian friends reassured us. This is just the way it had always been. They explained this is common at all their gay parties. The policemen were just looking for a bribe from the promoters. Once paid off, they would leave everyone else alone. Nothing to fear.
This is just the way it had always been.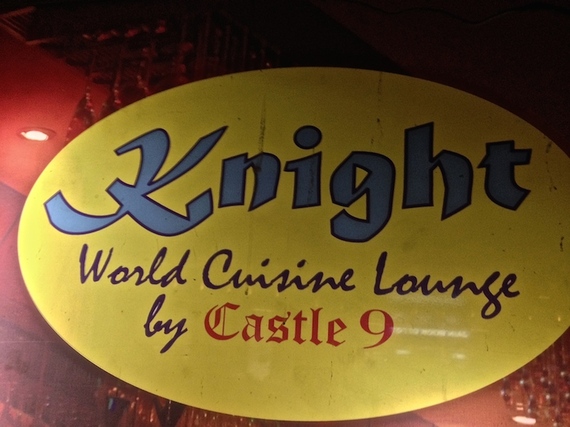 We waited for around 20 minutes in the dark. At one point one young guy panicked and tried to leave through the back door. A burly bouncer grabbed him, hit him and told him to wait inside with everyone else to avoid antagonizing the police.
Eventually the policemen's bribes were settled and we were all asked to leave via the back door, one by one and go straight home.
No one got hurt. Nobody was arrested. And most shocking for us, nobody seemed to care! This was all part of an average gay night out in Delhi.
As we left, we each stared into the eyes of the policemen outside, wondering what they could possibly be thinking...
'What a nice way to finish the day's work...easy income earner'
'Can't wait till next week's party, let's see how much we can get out of them then!'
This would never in a million years happen back home in London!
Any police presence in a club in Soho or Vauxhall would be to protect us from something, not for a bribe! Our police even have their own float at London Pride and let us kiss them and take silly photos with them.
We were shocked that in India, the very people who are supposed to protect you are instead the ones you have to bribe to leave you alone.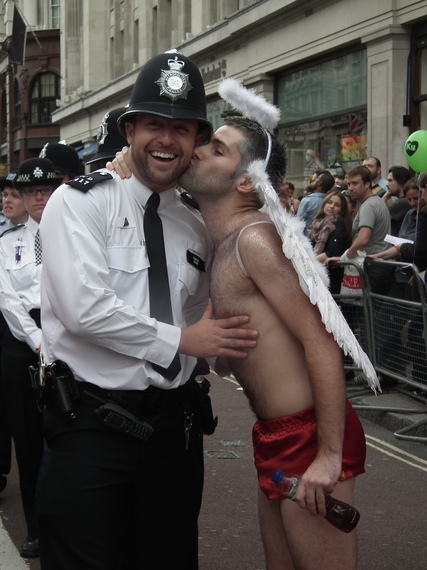 Does this mean gay travellers should skip India?
As a foreigner you will be quite safe -- no one wants embassy issues, least of all the police.
But even more importantly, your very presence would not only help raise awareness with everyday folk that gays are like any other human beings, you would also be supporting gay friendly businesses and of course the LGBT community.
And let's face it, India has the potential to become extremely gay. With over 1 billion (very charismatic) people, there's statistically around 100 million gays waiting to party with you.
And, have you SEEN some of those carvings at places like the Khajuraho temples?!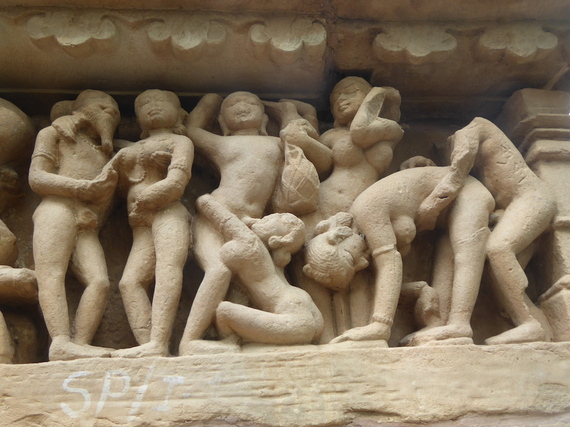 To see more from our adventures as we danced our way around India as a gay couple, watch our travel video diary:
Calling all HuffPost superfans!
Sign up for membership to become a founding member and help shape HuffPost's next chapter