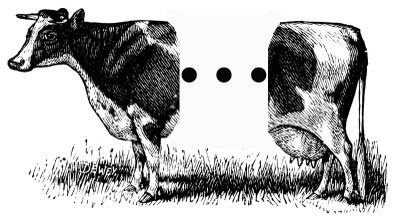 I've recently freelanced as a quote historian to determine the origins of several famous phrases. Below lie the true story behind the cliches.
- Bros before hoes... said the gay frat boy.
- There's no love like a mother's love... said Oedipus (now he'd say, "I love my mom... as a friend.")
- I'm not religious, I'm more spiritual... said the ineffective priest
- It's not the number of breaths we take, but the number of moments that take our breath away... said the nervous asthmatic.
- Dance like no one's watching... said the unemployed ballerina.
- Shoot for the moon. Even if you miss, you'll land among the stars... said the unconfident NASA scientist.
- God doesn't give you anything you can't handle... said the Devil.
- When there's a will there's a way... said Will.
- Once you go black, you don't go back... said the recently blinded man.
- If you love someone, let them go... unless they're in prison for murder, then they should probably stay in there.
REAL LIFE. REAL NEWS. REAL VOICES.
Help us tell more of the stories that matter from voices that too often remain unheard.