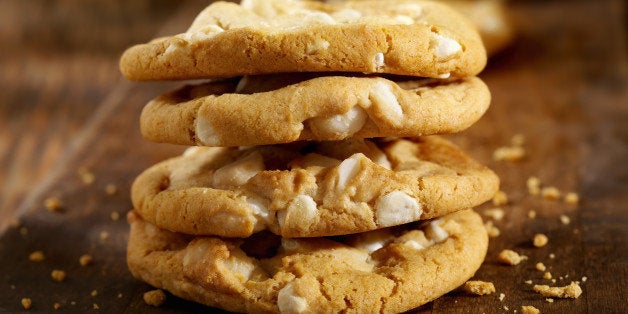 Ever eaten a magic brownie that didn't work at all? Some might expect weak results from a homemade product baked by a friend, but most would expect better from a professionally made weed treat.
Yet that's evidently not always the case in Colorado, where a robust market for recreational marijuana drinks and edibles -- including dixie elixirs, barbecue sauce and hash honey -- has grown since weed became fully legal in the state. A new study by The Denver Post has found the THC content labels on many of these products aren't accurate.
Those tests found that a chocolate bar made by Dr. J's Hash Infusion, a THC-infused candy manufacturer in Denver, had only 0.28 milligrams of THC -- the psychoactive compound that gives users a high -- when its label claimed it had 100 milligrams. (The study showed the company was one of the worst offenders.) Other weed treats were found to have significantly less THC than advertised, sometimes less than half of what the labels claimed.
When contacted by The Huffington Post, Dr. J's called the study "very one-sided."
"We have testing results from other testing facilities showing that our products are over 100 percent," Dr. J's Executive Chef Rachel Garnett said. "Unfortunately [the Denver Post] decided not to share any of that."
Dr. J's sent HuffPost its own tests, which confirmed that its candies showed results of more than 100 milligrams of active THC per product.
The company acknowledged, though, that there might have been some "mixing problems" in January, when it was struggling to handle a dramatic increase in business after weed became legal for recreational purposes. Some of the tests for the Denver Post study were reportedly conducted during this period.
"When we first started out in January, we were doing 10 times the amount of business that we did all of 2013. So we had much larger batches, which may have caused some mixing problems, that our hash wasn't getting diffused properly," Dr. J's spokeswoman Megan Bialas told HuffPost. "But we have since dropped back down to smaller batches to ensure the quality of our product."
Bialas said the issue had been remedied by Feb. 1, and that the company hasn't had any complaints since.
Update: March 11 -- In a response to Dr. J's comments, Denver Post Marijuana Editor Ricardo Baca told HuffPost it's possible that Dr. J's hash candies might have tested differently in a different lab. However, he says, that doesn't discredit the results the paper found with its study.
Baca acknowledged that Dr. J's had sent him a test it had commissioned on its THC-infused edibles but said the test was done in January and had the name of the lab blacked out. The Post said it asked Dr. J's for more recent test results but never heard back from the company.

Calling all HuffPost superfans!
Sign up for membership to become a founding member and help shape HuffPost's next chapter