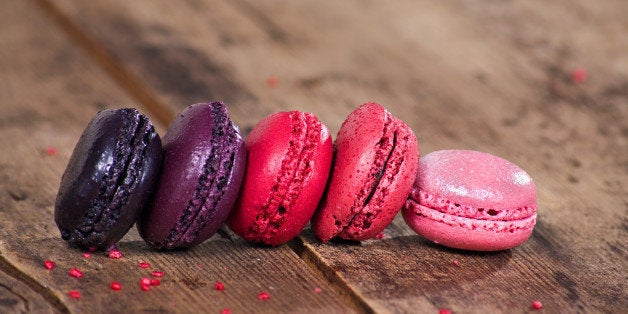 Meet Pierre Hermé, the man behind the macaron.
I interviewed Pierre Hermé, known to most as the King of Macaron and the Picasso of Pastry. He divulged childhood memories and unveiled his cooking process, and even confided his top tip on how to make amazing homemade macarons.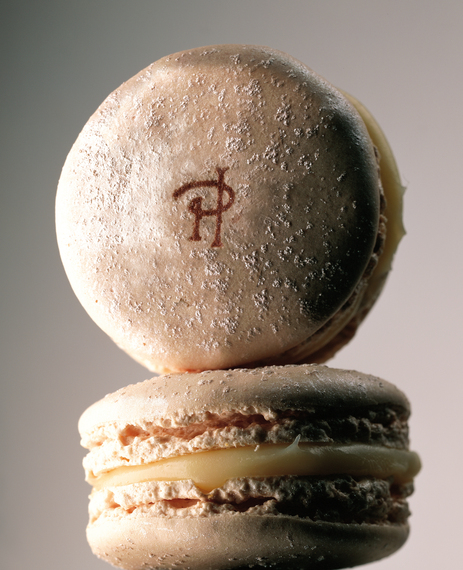 On his first experience with food
"My father was a pastry maker and a baker, and I remember him at Easter making chocolate rabbits. The image of the excess chocolate dripping down the cooling racks is a very vivid memory because it was my first taste of milk chocolate. "
On whether or not he was a good little boy who ate all his vegetables
"When I was a child, I didn't like asparagus or endives, but that's just because when we're young we don't like bitter tastes. Today I love them."
"I hate the idea of comfort food! The concept of comfort is not what interests me in food; I'm interested in the discovery of new and different flavors, so it's a concept I don't believe in."
On what he brings to a dinner party
"I usually bring macarons and desserts from my boutiques. People generally like that." No kidding.
On what he eats for breakfast
Sencha green tea, fruit, yogurt, bread and butter.
"When I'm alone, I don't cook for myself because I hate eating alone. I snack instead. I don't really cook for just me, but I do cook for my wife." Awwww.
On his favorite Pierre Hermé macaron
"I don't have any favorites. I love them all because when I created them, I thought about them a lot. Now that it's peach season, I'm loving our peach, rose and cumin tart. But during another season it might be something else.
I guess my favorite macaron is the next one that I'm going to create. But I don't know what it is yet."
On whether dessert is his favorite course
"We eat savory food to nourish ourselves and dessert to give ourselves pleasure." So that's a yes?
On why he never sets foot in a kitchen
"I cook in my head. I imagine things and then I write them down. Then my colleagues work with me to do the first baking tests, then I taste what we have and decide if it works for me or not. I spend zero time in the kitchen -- it's all done in my head."
"Insects. I was in Mexico recently and I had a hard time eating caterpillars and other various insects. But I still tried them. And as for French cuisine, I don't like beef tongue."

On the ingredient he can't live without
"Sugar". The crucial ingredient in all pastries, macarons and even chocolates, so make sure you're well stocked.
"I forget them all. I only remember my successes, the rest I forget. "
On moving on to chocolates after mastering pastries
"It was natural for me to progress from pastries to chocolate. In France, when you study to become a pastry chef, you also learn how to be a chocolate-maker, an ice-cream maker and a confectioner. So I've always worked with chocolate; it's a medium that I love, and it offers the same creative opportunities as other culinary disciplines do."
On how to make awesome macarons at home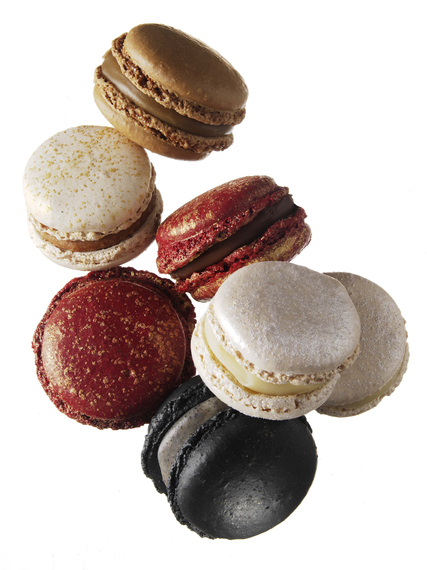 "A good macaron is the successful sum of many small details. It's a simple thing, and yet you need to have high-quality almonds, to respect the resting times and drying times... you really need to respect everything about the process.
What is very important is that when the egg whites have been whipped into a meringue with the sugar and almonds, we need to let the meringue 'fall' or settle (which in French is a process called 'macaronnage', hence the name of these delicious desserts). And this process is crucial.
Also, once your macarons are piped on the baking sheet in 4 centimeter circles, you have to hit the tray a few times so that the dough spreads out evenly. Then you let your macarons 'crouter', or develop a crust, by letting them dry out for a few minutes."
On his somewhat odd flavor combinations
"When I first start working on a product, I usually have an idea of the combination of flavors and textures that I'm after. There might be a discrepancy between the techniques, ingredients and textures that I choose and what I have in mind, but that's then dealt with during the third and fourth tests. I don't have the sensation of 'difficulty' or 'difficult flavor combinations.'"
On what he would do if he couldn't bake
"I would sell wine, because I love wine! Or I would be a perfume-maker. "
On what you should know about him if you ever run into him in the street

"The less you know about me, the better!"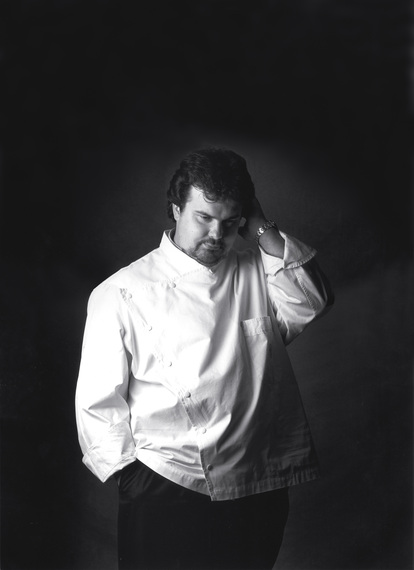 Photos courtesy of PIERRE HERMÉ PARIS.
This is the first installment in the 'Getting to Know French Chefs' series. Stay tuned for more.