With ever-rising airfare rates, along with taxes and baggage fees to contend with, flying economy is the only possible option for the vast majority of travelers. That doesn't necessarily have to mean skimping on comfort and amenities, though -- by doing a bit of research before booking, it's easy to see that not all airplane seats are equal, and choosing the right economy class flight can mean hours of comfortable sleep rather than a sore back and stiff neck. To help you find the airlines that offer the best bang for your buck in terms of comfort, we've used the World Airline Awards for reference to build this list of the ten best economy class seats. Enjoy!
10. ANA All Nippon Airways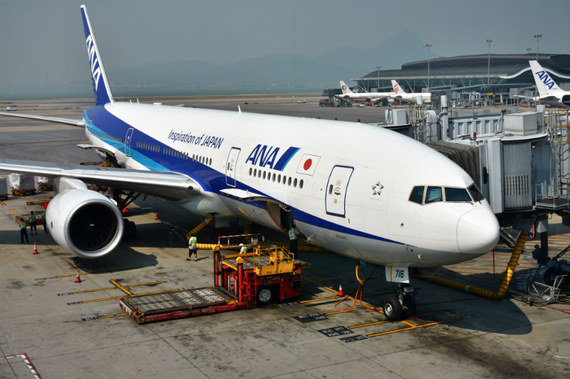 Passengers in economy class on ANA's Boeing 787-8s can enjoy a spacious seat with 34 inches of pitch, a 10.6-inch touch screen LCD monitor that lets you fast-forward and rewind at will, a universal laptop power port, and even a cup holder that means you can make use of your table without worrying about spills. Even better, though: for a reasonable fee, travelers can upgrade to premium economy class for an extra 4 inches of pitch, an extendable footrest and noise-canceling earphones in addition to various pre-flight perks.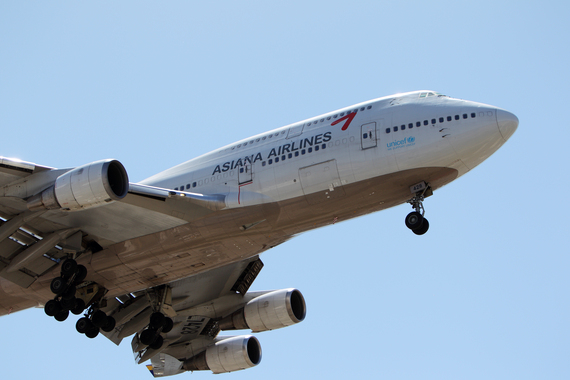 The slim design of Asiana's economy class seats means some extra space for your knees and a much less annoying experience when the passenger in front of you decides to tilt back their seat. Add to that some added pitch and fewer rows of seats, at least in newer aircrafts, and the result is enough for even the tallest of travelers to stretch out a bit and relax. And even if space isn't your priority, friendly service and a good entertainment system still makes Asiana a great choice for budget travel.
8. Cathay Pacific Airways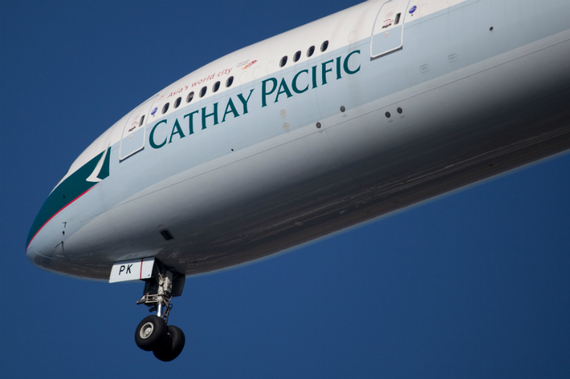 Hong Kong's flag carrier Cathay Pacific is highly rated all around, so it only makes sense that their economy seats are worthy of this list. Their fixed-back shell seats help give the impression of having more personal space, but if you need more legroom, Cathay Pacific makes it easy to book an exit row seat for a reasonable fee. Shell out a little more for the premium economy class, though, and you'll get a much better seat that includes a cradle mechanism and an adjustable headrest.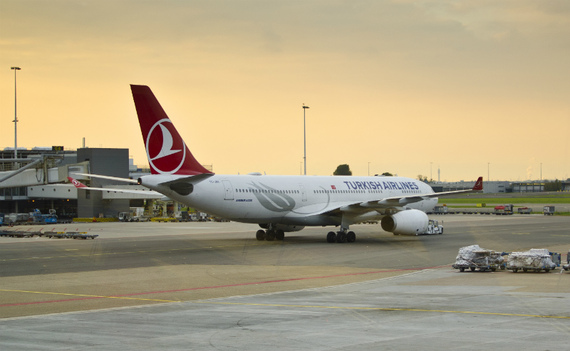 With their 31-inch pitch, 6 inches of maximum seatback recline, and adjustable seat pan and footrest, Turkish Airlines' economy class seats can be fine-tuned to accommodate almost any posture or sitting position. If you're not satisfied with these specs, though, go with premium economy to enjoy an industry-leading 46-inch pitch, a seat width of 19.5 inches, and a few more bells and whistles such as an individual reading light and a power receptacle for your electronic devices.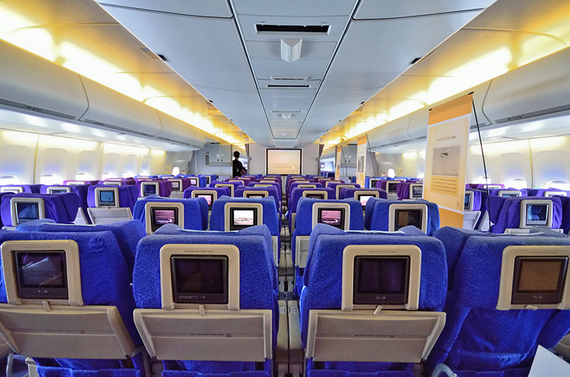 Singapore Airlines' economy class seats are designed to maximize legroom and comfort, but that will be even more evident if you score a seat on one of their new 777-300ER cabins, which feature backrest cushions with bolstered sides and adjustable headrests. It's possible to get more legroom by using the Preferred Seat Selection feature of Singapore Air's website or by splurging on a premium economy seat, which will also net you a calf-rest, foot-rest, and wide center console that means you won't have to knock elbows with your neighbor for the entire flight.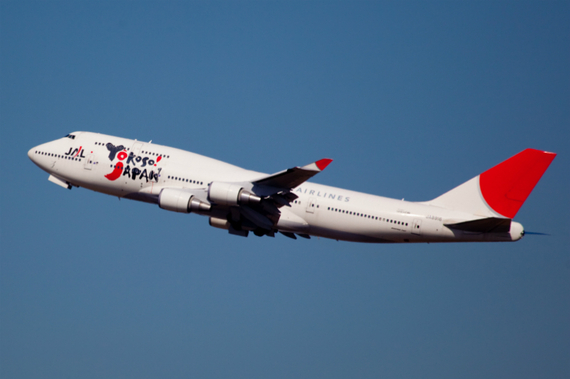 JAL is yet another airline that's rolling with the premium economy class trend, although it's only available on select 777-300ER and 777-200ER aircraft. The newest Sky Premium seat has 42 inches of pitch and a width of 18 inches -- good, but not earth-shattering, especially when compared to other airlines that sit lower on this list. So if you're not interested in the quick check-in perks that come with premium economy, save your money and settle for the slim and comfortable seats found in plain old economy class.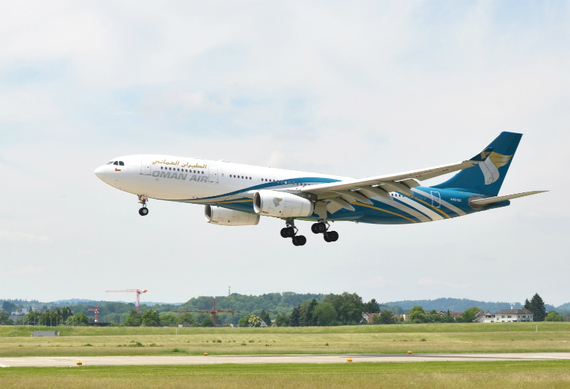 Oman Air's seat pitch of 34 inches is on par with ANA, but with their well-designed seats, which boast an articulating bottom pan, padded covers, a one-piece composite seat back structure and a raisable armrest on the aisle side, it's even easier to settle in and fly comfortably. As a cool little bonus, too, economy class passengers have access to a PC power port and Ethernet plug -- you'll have to share those with your neighbor, but still, it's a feature not often found in affordable economy seats.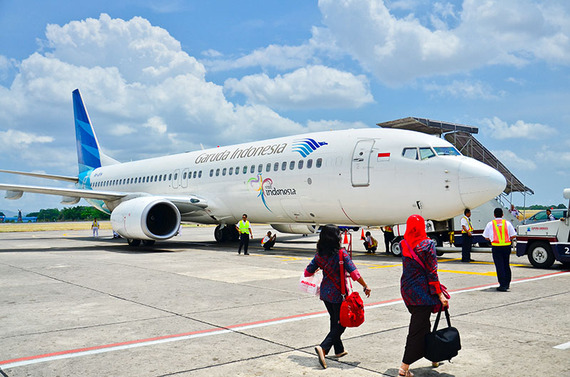 Indonesia's flag carrier offers economy class seats that are much more comfortable than their 32-inch pitch and 17.8-inch width makes them sound. Even during long-haul travel, fliers will find it easy to stretch out their legs, relax, and land at their destination with no cramps or sore back in sight. Add to that Garuda's friendly, professional service and and USB and power outlets to keep your devices running, and you're in for an amazingly comfortable economy class flight.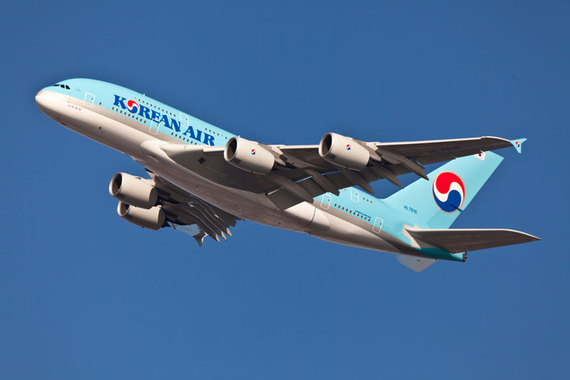 Korean Air strikes a great balance between affordability and comfort, offering seats with stats similar to those of Garuda Indonesia. Passengers who luck out and experience the new economy class found on selected aircraft and routes, though, will benefit from a slimmed-down seat design with a sliding cushion and 118-degree reclining back support that makes it easy to lie back and get some sleep -- a rare treat in economy, which explains why Korean Air shoots right up to the number two spot on our list.
1. Saudi Arabian Airlines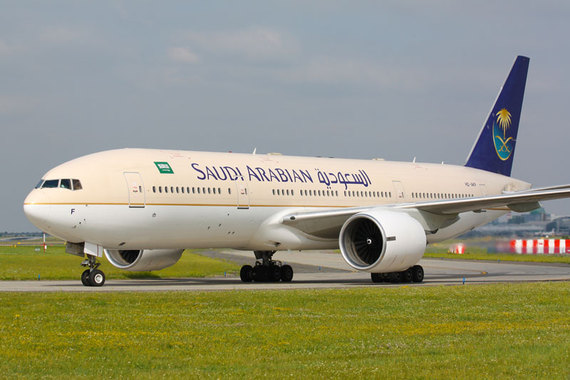 Saudi Arabia's flag carrier earns the top position by offering Guest Class seats with 34 inches of pitch and headrests with adjustable padded wings that mean you won't find yourself dozing off on your neighbor's shoulder. The real treat, though, is their unique and groundbreaking Articulated Movement features, which adjust passengers' seats automatically depending on their posture and body movements. Neat! Passengers still have the option, though, of adjusting their footrests and lumbar support recline manually for optimal comfort.
Related