Pedaling through a major U.S. city is not just the province of daredevil bike messengers. With warmer weather and rising gas prices, there's never been a better time to hop on a bicycle, especially while you're on vacation.
"It's also a way to really be local," suggests Nicole Freedman, Director of Bicycling Programs for the city of Boston, "because when you bike you can stop wherever you want, you can talk to people."

Along with established or in-the-works bike shares, our Top 10 Cities for Cycling, all with populations over 100,000, feature an abundance of great rental shops, municipal bike racks, exciting trails, and dedicated bike lanes.

Katie Adamson of Visit Denver says that the 300,000 rides logged during the two-year (and counting) lifespan of Denver's bike-share program have translated into 13.5 million burned calories, a $990,000 savings on gas and parking, and 1.1 million pounds of greenhouse gases avoided. Yep, biking is good for our health, our pocketbooks, and our planet. And as you'll see in the photos below, it actually looks like fun.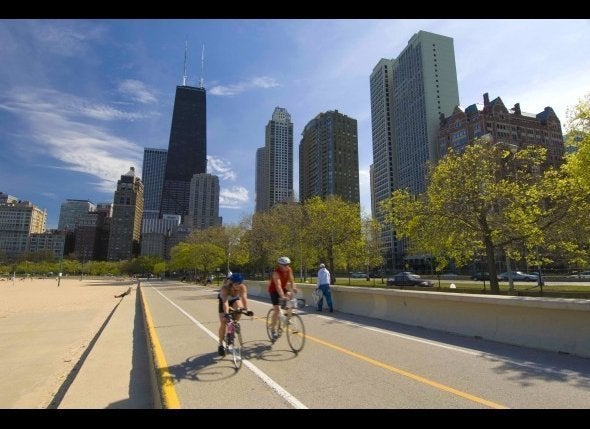 Top 10 Cities for Cycling
Related