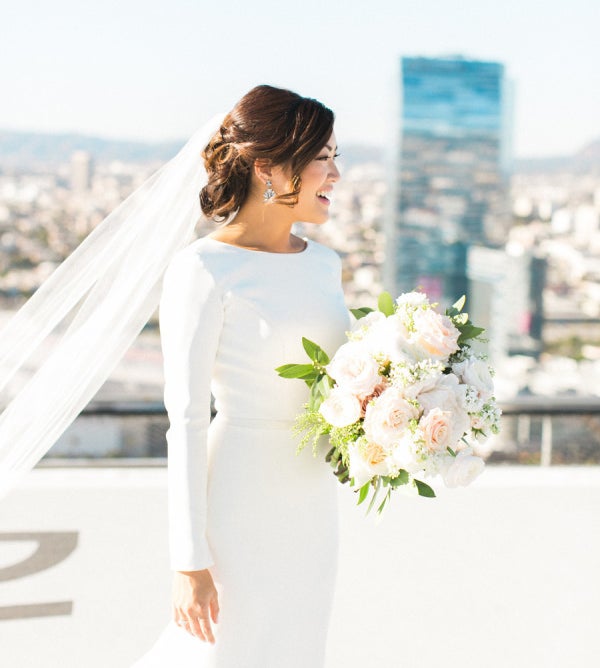 This past summer I got married and the year prior was one of the craziest of my life. Between wedding planning, bridal showers, bachelor and bachelorette parties and visiting our soon-to-be families it was a whirlwind year. You can become stressed and exhausted, so it's important to surround yourself with people and technology that will make your life easier.
Every bride is on the go from the moment she says "yes" to her wedding day. Since my wedding, I've discovered several awesome apps that would have been lifesavers, and others I use all the time and highly recommend! This is not your normal list of bridal apps, it's a selection of my favorite apps that will make life better for a busy bride. These apps are for planning, inspiration, pampering, saving money, staying fit, eating right and staying sane. All of the apps I've chosen are free to download so check them out today.
Style Me Pretty Weddings - Inspiration and Planning
As a bride it's hard to find just what you need to show your unique style and it's even harder to find the right wedding professionals to help make your wedding day everything you've envisioned. My favorite wedding blog, Style Me Pretty, brings the most beautiful real weddings and the most talented vendors now to the new iPhone app. Collect beautiful elements you love from real weddings that reflect your unique style and vision. Discover and follow talented designers, photographers, caterers and wedding professionals to make your vision a reality. Follow the seasons you love, the style of wedding you adore, the vendors who helped build your dream weddings, then turn that inspiration into your own beautiful reality by contacting the vendors through the app. The app gives you access to more than 2 million beautifully curated wedding images, 75,000 talented vendors across the nation, 25,000 real wedding galleries, inspiration shoots and ideas. Download Style Me Pretty Weddings here.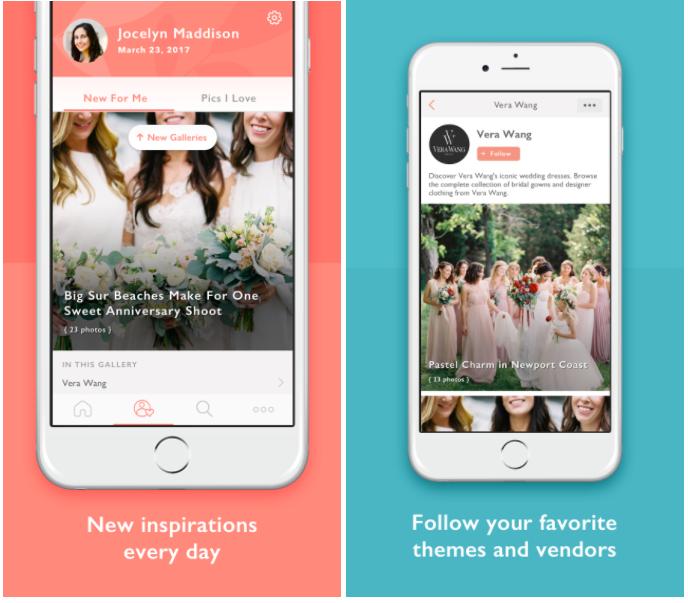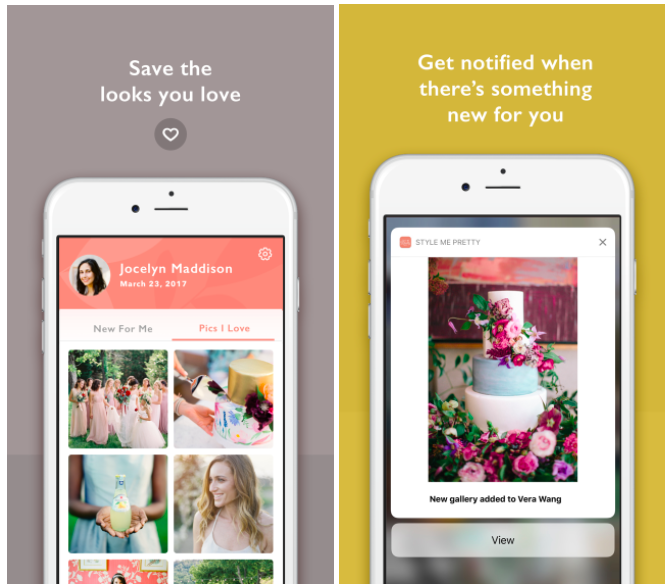 The fabulous team at STYLEBEE did my bridal party hair and makeup for my wedding and I wouldn't have done it any other way. They are professional, punctual, friendly and incredibly talented! For wedding showers, bachelorette parties or engagement shoots they will come to you saving you time and money.
Creative Director, Chantelle Hartshorne says,"We created STYLEBEE for busy women on the go - it's a service that lets anyone book beauty services with the tap of a finger. We send vetted professionals to your doorstep, whether it's at your home, office or hotel. You can choose from a large array of beauty services for any occasion and at (virtually) any time of the day in San Francisco, LA and Las Vegas. We are also a great option for brides, as we have done the hard part of searching for talented and experienced bridal beauty professionals and streamlining the reservation process for their wedding or special event." Download STYLEBEE now.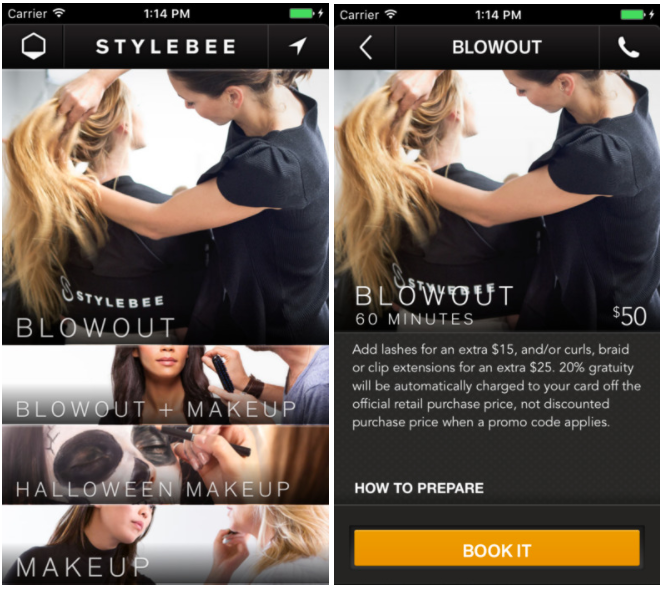 Soothe is the world's largest and fastest-growing on demand massage service that conveniently brings 5-star massages directly to users in the comfort in of their own home, office, or hotel in over 45 cities around the world. So if it's for you, your fiancé or your bridesmaids you are covered. Soothe can help relax you no matter where you are. By matching each massage request with a vetted, certified 5-star therapist who will arrive with a massage table, fresh linens, lotions/oils and music, to bring consumers a relaxing massage and calming ambiance in the setting of their choosing. I decided to try Soothe this weekend for a couple's massage, they were punctual, professional and excellent, in home massages are the way to my heart now! Download Soothe now.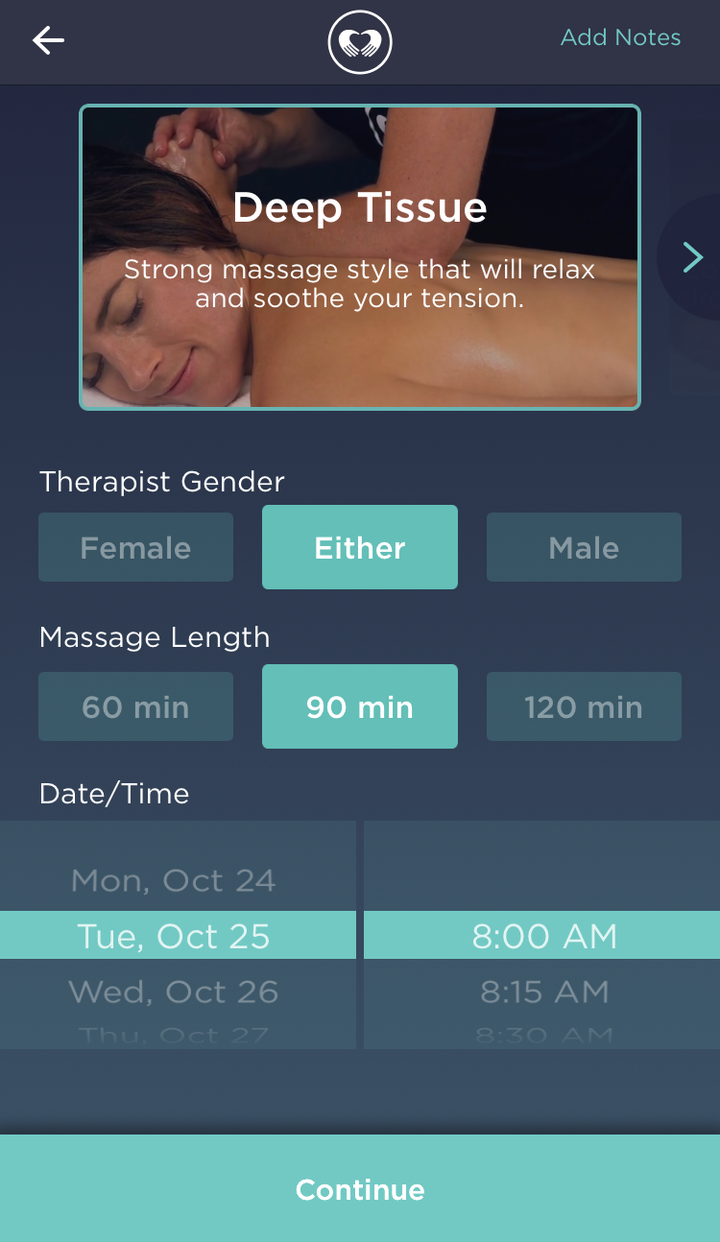 Mezi - A free personal assistant
As a bride you are always looking to maximize your time and money, Mezi, a free app for iOS, is the perfect personal assistant and travel agent, can assist you 24/7 and is literally as simple as sending a text. I tested it out giving it three tasks, find a wedding dress, find a baby gift for a friend and make a reservation at a restaurant. You type a message to Mezi's chat-based service outlining your request, such as the trip you're planning, flight you need to price out, restaurant reservation requests, and any personal preferences such as budget, favorite airline or hotel, dietary restrictions, and the app will take care of you with immediacy, customization and accuracy. Mezi did the task that I often put off and as a bride you don't have time to waste. I wish I'd discovered this app last year, check it out now! Install Mezi now.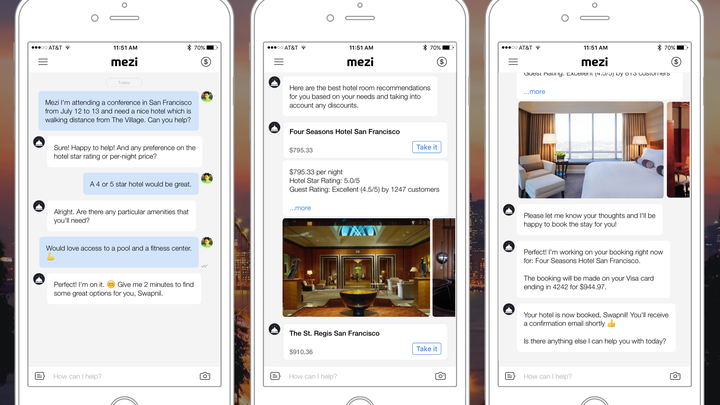 OfferUp - Buy and sell in your neighborhood
OfferUp is the largest mobile marketplace for local buyers and sellers, and it makes buying and selling things in your neighborhood as simple as texting a photo to your friend. Brides can take advantage of the app's easy-to-use category listings to find great decorations, dresses, antique jewelry and more. Many brides spend a lot of time or money on DIY wedding decor that just gets thrown away after the wedding. Rather than tossing wedding items or letting them collect dust in the garage, newlyweds can post leftover items for sale for the next bride to buy. Download OfferUp here.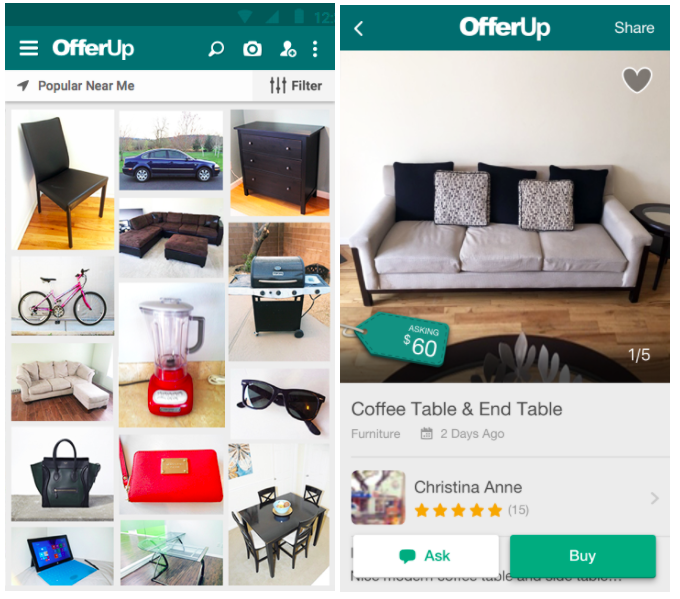 SideChef - Cooking made simple
SideChef is a step-by-step cooking app with GPS-like navigation such as hands free voice commands, built in timers, ingredient delivery and more, brides can meal plan and make healthy meals while also practicing to make a foolproof dinner for their spouse-to-be. The app has more than 3,000 recipes from popular food bloggers and celebrity chefs like Adam Richman, Jonathan Waxman, and Alex Guarnaschelli. It's an easy way to perfect those spousal skills in the kitchen and sticking to a wedding diet if you have one. Install SideChef here.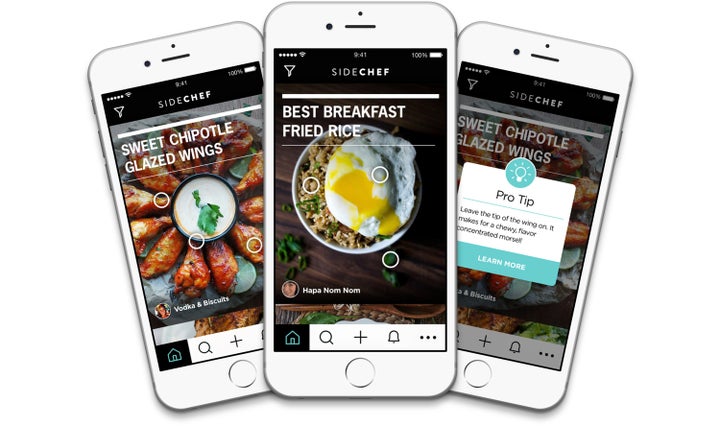 Thumbtack - Find the right pros for almost any job
The Thumbtack App connects hundreds of thousands of people each year with skilled lifestyle, health, and wellness professionals and many more across 1,000+ categories. Need your house cleaned before your parents arrive? Need a bartender for your rehearsal dinner? Need someone to assemble the arch for your outdoor wedding? Brides can plan their entire wedding with Thumbtack professionals from the odd tasks to the regular find pros in your area. From wedding planners to personal trainers to nutrition counselors, photographers, tailors, and more, you can find the right pros for planning every portion of your wedding. Download Thumbtack here.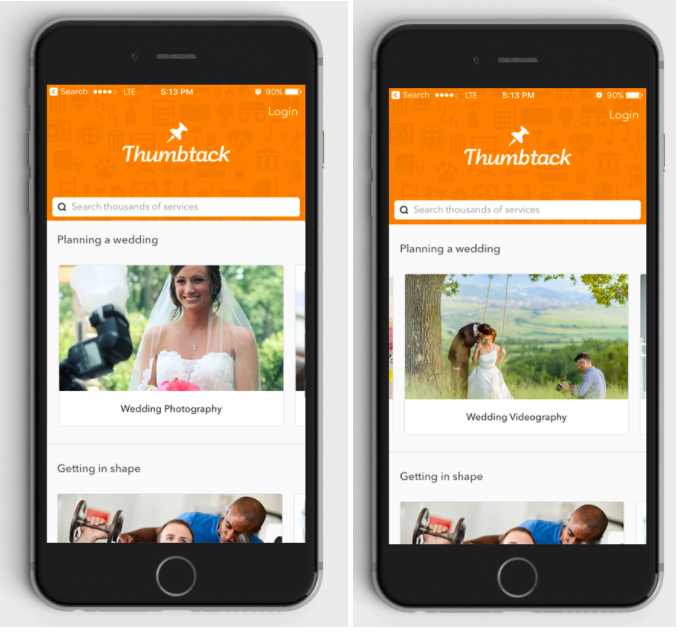 ATLETO - Work out with other brides
ATLETO is the ultimate tool for brides-to-be to connect with like-minded brides to start sweating before the wedding! This social sports app brings brides of beginner and advanced fitness levels alike to maximize their wedding workouts and meet other women in their area looking to reach the same goals. By matching with local women to host or join a sporting activity and blow off some wedding-planning steam, ATLETO is helping athletes stay fit and feeling good all the way up to "I do."
Brides can plan or attend fun-filled fitness activities, with the option of choosing from over 40 sports including yoga, hiking, swimming, dancing and tennis. Paired by interests, location and skill level, engage in activities together to encourage each other to boost their bridal bodies. Brides can also form groups to organize activities with fellow brides and bridesmaids, organizing some proactive and productive bonding time before the big day!! After sweating it out, girls can rate each other on effort and level of support in order to further the ensure optimum fitness matches in the future. Download ATLETO here.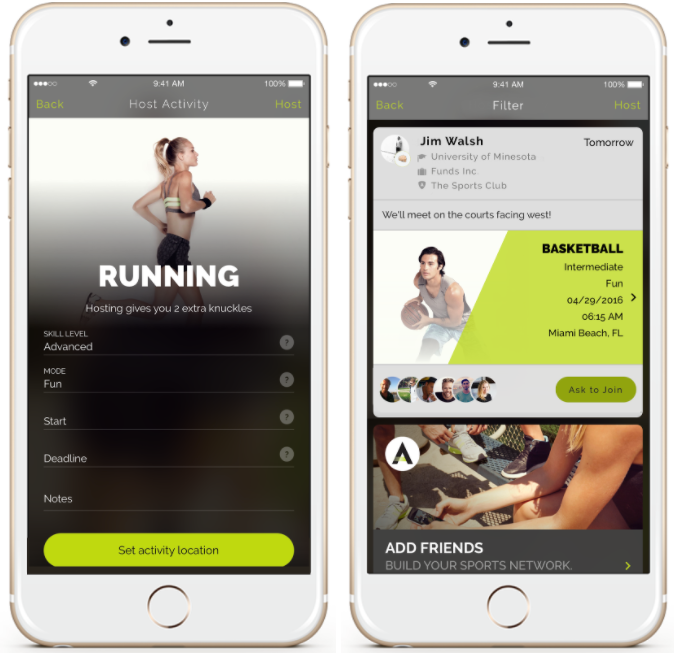 Skype - Video call your besties when you need to.
Skype is a great app for any bride-to-be planning an upcoming wedding. There were so many times when I needed to show my bridesmaids colors or dresses and have them all together to make decisions but I live in California and they were all in other states so video calls would have spared the excessive text chains. Whether you're coordinating with wedding planners, vendors, family and friends – Skype allows you to easily connect with everyone, no matter the distance. Also, with Skype Group Video Calling now available on mobile it allows up to 25 people on a call, you can say yes to the dress with everyone you love virtually in the room. Download it now.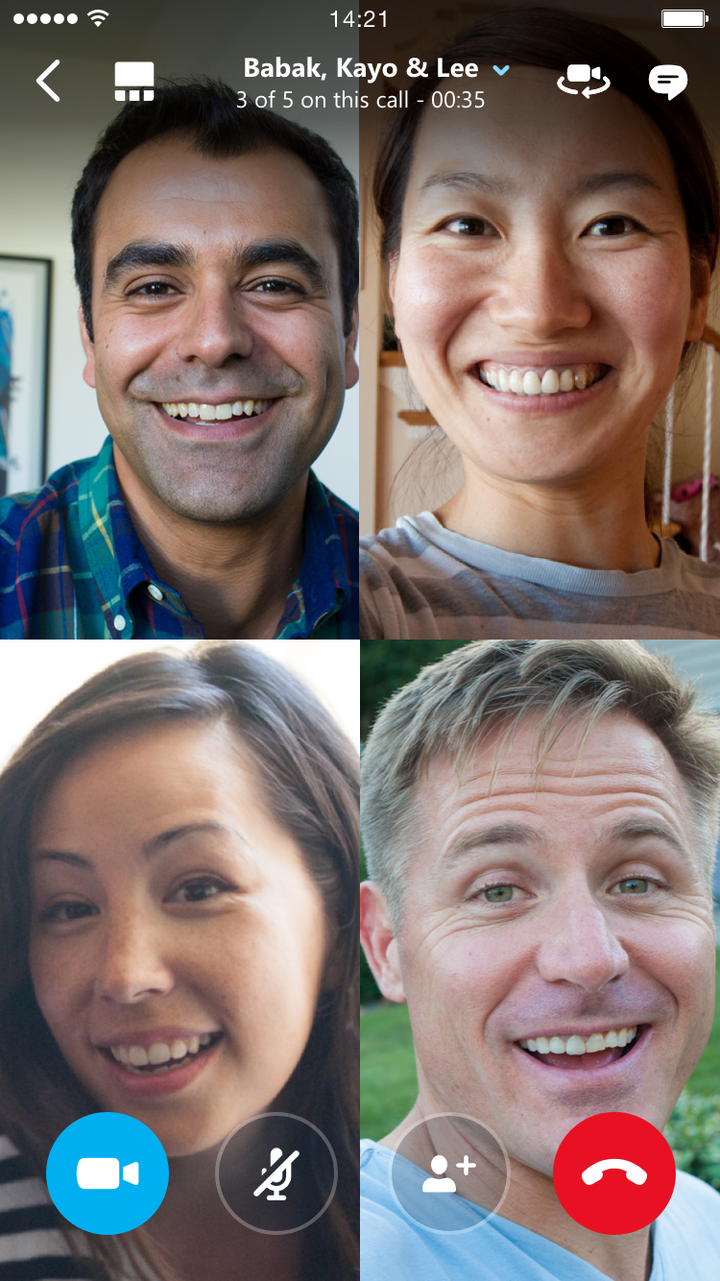 Wayfair - Most couples have the normal stuff already, register for the rest.
It's hard to find everything you need for your new home in one place but Wayfair just might solve that problem. One of the largest online destinations for home furnishings and décor, now has an app for your wedding registry to offer endless options for every room of the house across all styles and price points. Wayfair Registry makes it easier than ever before for couples to conveniently register for everything home, all in one place, by selecting from more than seven million products including traditional registry items such as houseware and tabletop essentials, plus the largest online selection of furnishings and décor. Wayfair Registry offers free shipping on all orders shipped directly to the couple, the convenience of white glove delivery for large items, and an extended 90-day return policy. Couples can also see who sent them what, which is great for when you aren't sure who sent you certain gifts or you accidentally lose the shipping details. Download it here.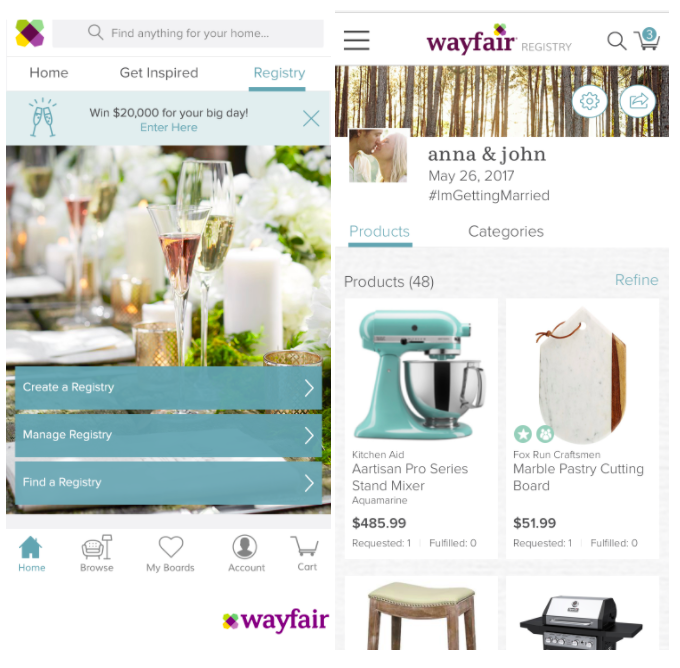 Related
Popular in the Community