Ahh, to be a college freshman-- universally reviled and derided. You can't get into parties, your friends are people you meet by chance in the dining hall, and even memes mock your essays in self discovery.
In honor of that sordid time, Quickmeme has set about hilariously skewering all the well known cliches of being a college freshman. The meme takes a stock photo of a hapless UNH freshman and sets it to text, such as "Hangs 20 Beer Signs In Dorm... Only Ever Tasted Miller Lite" Laughter ensues.
But who is the poor man in the photo?
According to knowyourmeme.com he is Griffin Kiritsy, who did an interview with a magazine and was asked, innocently enough, to pose for a photo.
But even that was an embarrassing process, redolent with unnecessary ironies.
I ended up on Thompson Hall lawn in the middle of the day in the middle of the week. For those of you who aren't UNH-ers, it's like walking in the middle of Main Street during rush hour. And I was there while he took 137,000 photos. Talk about committing social suicide as a first semester freshman.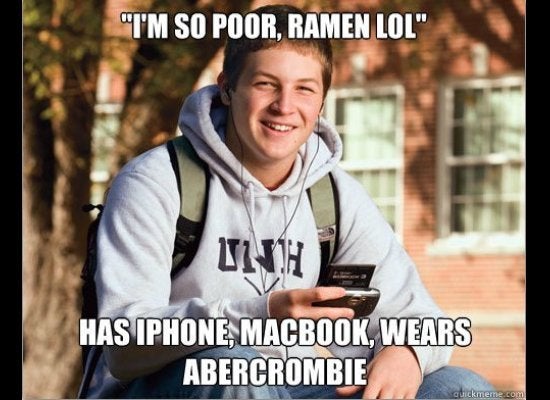 Gallery
Related
Popular in the Community