Ever think of moving abroad? Leaving your whole life behind for an island paradise or a vibrant city halfway around the world might sound like a dream, but for millions of expatriates, life abroad is a reality. Whether it's for a job, a better quality of life, or for love, there are plenty of reasons why people make the big move.
InterNations, the largest global network for people who live and work abroad, recently asked 14,400 expatriates from all around the world about their life abroad for the annual Expat Insider survey. Expats answered questions about various aspects of everyday life in their adopted home, such as quality of life, ease of settling in, working abroad, family life, personal finance, and cost of living.
Popular destinations such as France, Japan or the UK may immediately come to mind when you start fantasizing about where to move, but expats around the globe have rated the following destinations as the top ten places to live abroad in 2015:
Ecuador emerges as the clear winner when it comes to expat destinations. For the second year running, it has been ranked as the top country in the world among both men and women.
Safety concerns aside, over four out of five expats say that getting used to the local culture in Mexico is generally easy, and over 90 percent appreciate the friendliness of the Mexican population.
According to the survey respondents, Malta is the best destination for working abroad. Overall job satisfaction is high, and two-thirds of respondents or more are generally happy with their career prospects, work-life balance, and working hours.
As one of the Asian Tigers, Singapore is an attractive destination for those looking for high-income jobs. The excellent living standards, quality of healthcare and local transport infrastructure, as well as the lack of a language barrier, are what appeals most to expats here.
Two-thirds of expats are generally happy with their job security in Luxembourg, but the career prospects and their work-life balance are also considered a plus by the hard-working survey respondents.
The clear majority of expats finds the top-notch leisure options available in New Zealand outstanding. The pleasant environment and laidback local culture make expats feel very much at home.
Despite pricey schooling for expat children, the generally low cost of living, friendly locals and great weather are a few of the many reasons why 87 percent of expats are overall satisfied with life in Thailand.
Expats in Panama consider their personal happiness to have increased since moving there. Indeed, 14 percent of respondents decided to relocate there purely for a better quality of life.
Four out of five expats stressed the friendliness of locals towards foreign residents, which makes them feel welcome in Canada. Plenty of expats also praise the available leisure activities, and parents raising children in Canada appreciate it as a family-friendly destination with a positive impact on family life and their kids' well-being.
As well as the great climate, the beautiful scenery, and plentiful leisure opportunities, it is the friendly nature of the Australians that expats love. Four-fifths of expats find it easy to get used to "Aussie" culture and feel at home down under.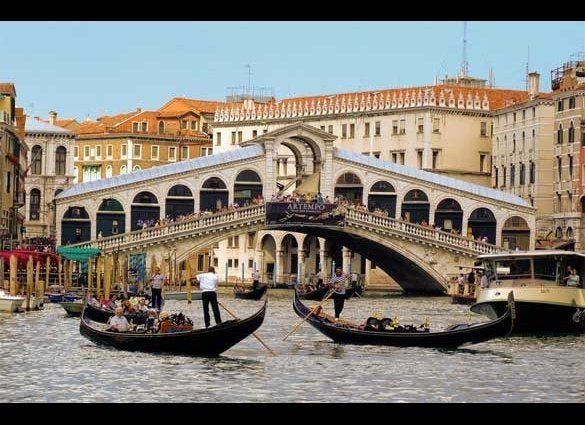 15 Venices
Related