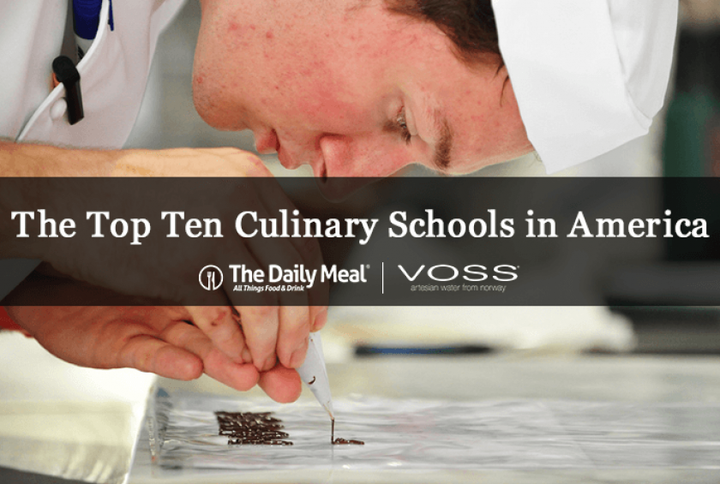 Working in a restaurant is simply nothing like cooking at home for friends and family, and for even the most passionate of cooks, a life in a professional kitchen may not be the right choice. Many don't realize or understand the extraordinary dedication, time, and hard work it takes to become a real cook — let alone a real chef.
Every aspiring chef wants the best education possible to, of course, become the best chef possible. There are numerous educational options available to young future chefs, but where do you start? Which schools are the best?
For the answer, The Daily Meal teamed up with Voss Water to present the 10 best culinary schools in America.
Facilities and instructors, degree programs, reputation and notable alumni, the length of study, and finally, the cost of tuition were all evaluated in the ranking process.
MORE ON CULINARY SCHOOL
Although many schools offer pastry programs, bachelor's degrees, and hospitality management courses, for comparison purposes — specifically in regard to cost and length of study — associate and certificate degree programs were primarily appraised.
So if you imagine yourself to be the next Anthony Bourdain, David Chang, or Daniela Soto-Innes, start with this list and choose the right school for you.
Related
Popular in the Community