The legacy of the Roman Empire can be found in far more places than you might imagine. Many of the most interesting ancient sites, however, are located in countries and regions that are difficult or dangerous to visit. But that doesn't mean you can't get your fill of ancient Rome in more practical places and, to help you explore with ease, the folks at history travel website Historvius have put together their top 10 list of practical Roman destinations.
And if that's not quite enough for you, there is another way... Historvius have also launched an incredible new iPad app which lets you virtually explore some of the world's very best Roman ruins from the comfort of home. So whether you're seeking easy sites to visit in person, or want to explore without the hassle, there's tons of options that will help you on your way.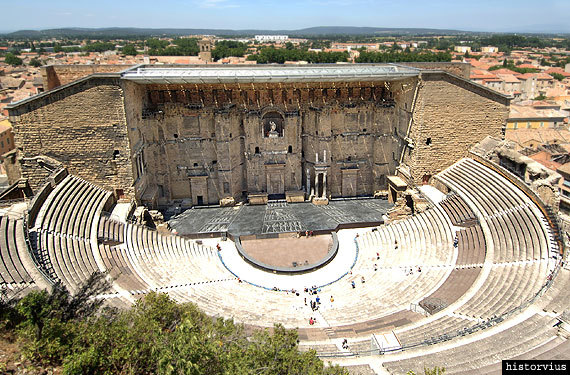 France is packed full of ancient Roman attractions. In fact, some of the very best ruins in the world can be found here. Whether it's a city-break in Paris - where you can explore the hidden Crypte Archeologique or Paris' Roman baths and amphitheatre - or exploring further afield to take in sites such as Pont du Gard, Nimes Arena or the Theatre of Orange there's a huge Roman legacy in France, making it one of the top destinations for seekers of ancient Rome.
Turkey: Ancient Treasure Trove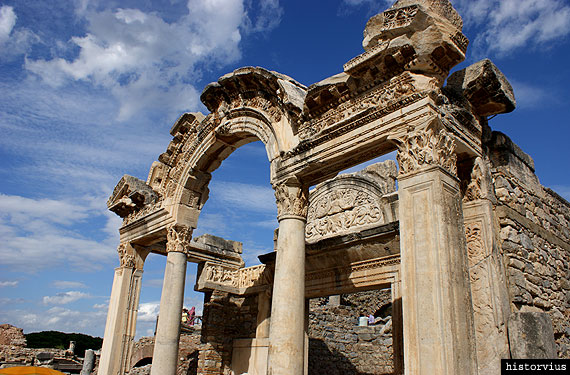 For seekers of history Turkey is hard to beat. With a wealth of ancient sites from several prominent civilizations, Turkey combines it all with great weather and modern tourist resorts to offer a truly appealing historical holiday. There are loads of cities from the Roman age here, probably the best of which are Ephesus, Aphrodisias, Olympos and Perge.
Spain: Picturesque Ancient Attractions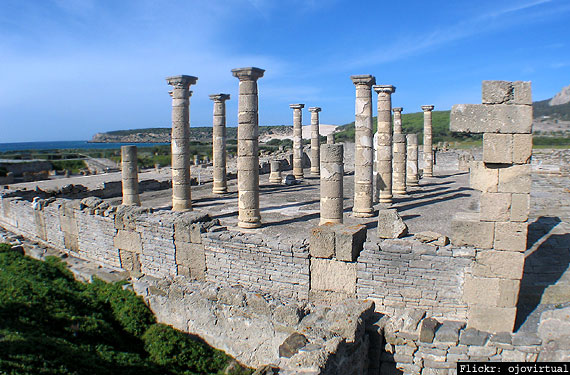 Spain is an oft-frequented hotspot for sun worshippers. But two thousand years before hordes of Northern European tourists descended on the beaches of Spain it was their Italian neighbors who came-a-knocking, in the form of relentless Roman legions. Spain remained part of the Empire for several centuries and today a number of scenic coastal archaeological sites remain to be explored, chief among which are Empuries on the Costa Brava and Baelo Claudia in Costa de la Luz. Inland too Spain has a number of excellent destinations for fans of ancient Rome, particularly the city of Merida which is packed full of stunning sites.
Cyprus: At the heart of the Ancient World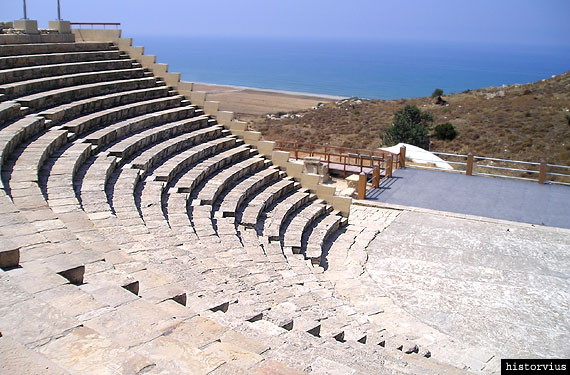 Cyprus is a popular tourist destination known for its multitude of resorts, beaches and entertainment. But placed as it is in the heart of the Mediterranean this island has also been hugely important to the history of the region and has seen some of the most famous ancient civilizations conquer, occupy, rule and crumble through the centuries. Today this rich historical heritage has left Cyprus with a wealth of archaeological wonders, of which the Roman-era remains rank among the best. From the relatively well-known site at Kourion to the obscure Amathus and the rich archaeological site at Nea Pafos, this island is a great way to combine sun, sea and history.
United Kingdom: More than just the Wall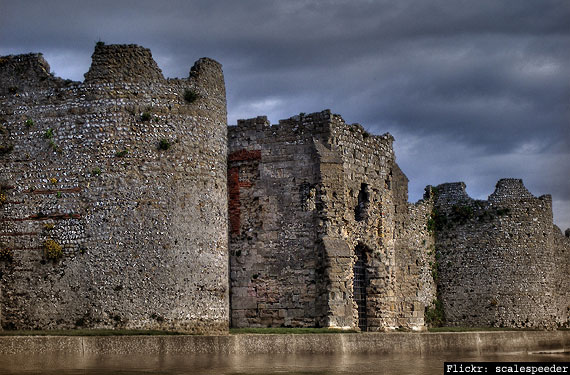 Italy - Campania: Beyond Pompeii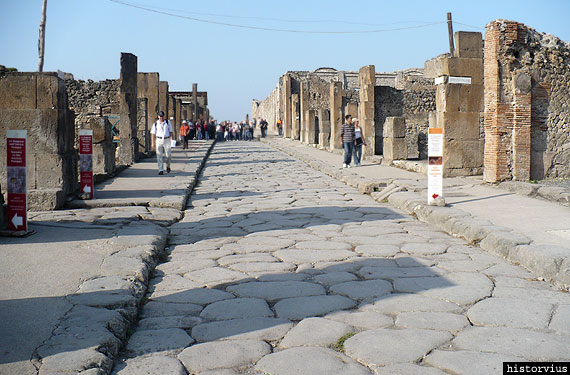 Campania is not only an idyllic destination but it's also home to one of the most famous of all Roman places, Pompeii. Yet beyond this ill-fated ancient metropolis there's a wealth of other great sites which can be explored in the region. Indeed, Pompeii's close neighbor Herculaneum ranks among the very best remnants of ancient Rome in existence. Also nearby is the Greco-Roman city of Paestum and the Roman villas at Oplontis and Boscoreale.
Germany: You'd be Surprised...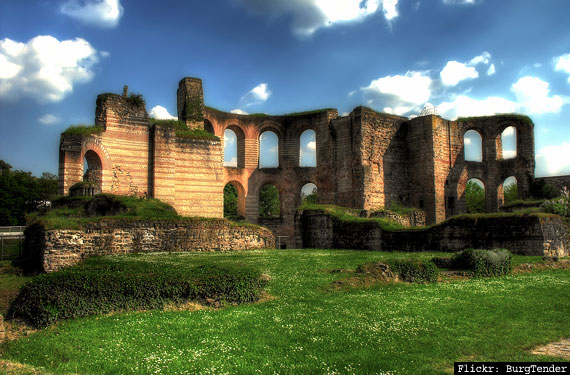 Most people think of Germany as lying outside the boundaries of the Roman Empire. In fact, Germany west of the Rhine was very much Roman territory, indeed it was one of the most important frontiers Rome had. Today there are some fine Roman remnants which can be explored in Germany, particularly in the town of Trier near the Luxembourg border, which boasts the largest single intact chamber to have survived from the Roman period as well as an impressive Imperial baths complex and an ancient amphitheater.
Portugal: Holiday with History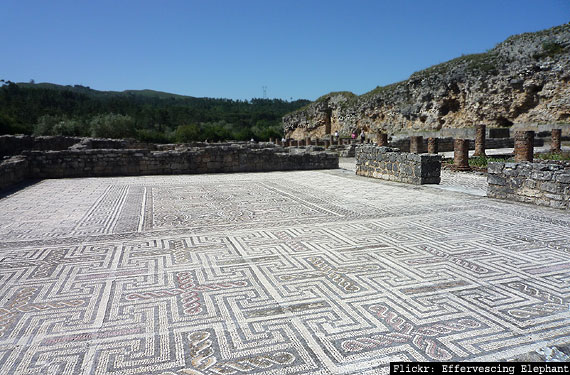 Today better known for its golfing resorts and beachside villas, Portugal offers the history buff a host of interesting archaeological sites to explore. From the Roman era, this country has a number of fascinating ancient cities and settlements, the most famous of which are Conimbriga, Milreu and Mirobriga. But for pure ease of exploration, it's hard to beat the ruins of Troia which are located just yards from the accompanying modern holiday resort. Ancient exploration has never been so lethargic...
Italy - Rome: Heart of Empire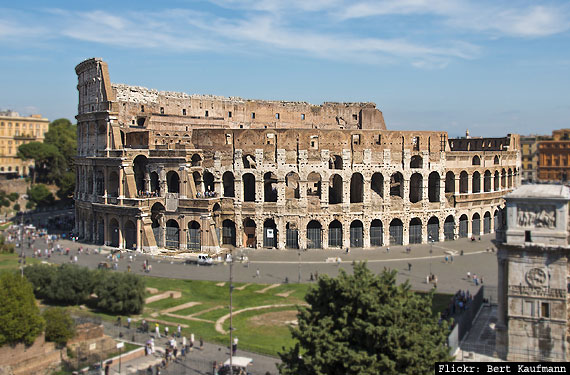 It may seem obvious to see Rome as the best place to explore the legacy of this ancient civilization. After all, it was this city which saw the birth of Roman life and it was from here that the Roman world expanded into Empire and ruled over millions. Yet due to its very significance this famous city suffered far more than many other regions when the Roman world finally collapsed. The center of Empire was lost, sacked, reconquered, fragmented and pulled apart over the centuries, leaving many of the most stunning Roman architectural achievements in ruins. However, that's not to say there aren't still a great many Roman wonders to explore here, quite the opposite. But although some of the most famous sites - such as the Colosseum - are truly spectacular, others are a bit of a letdown, particularly places like the Roman Forum, which offer just a shadow of their ancient grandeur. For some of the very best remnants of Rome to be found here you have to make a little more effort - sites such as Ostia Antica, San Clemente, Trajan's Markets, the Baths of Caracalla and Hadrian's Villa represent just a few of these incredible places.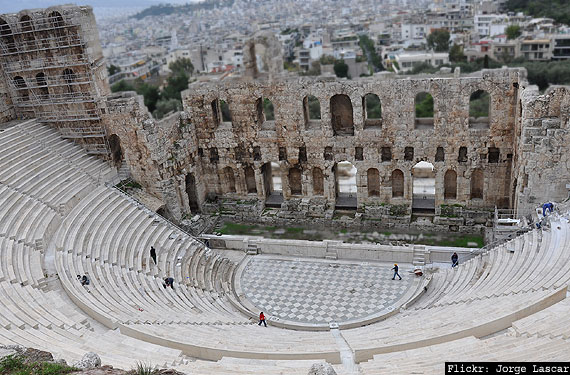 Greece is a country synonymous with history. But alongside the incredible remains of their own ancient civilization, Greece is also flooded with ruins from ancient Rome. Indeed, with these two ancient cultures fusing so completely for hundreds of years it can be hard to tell one from the other. To explore the Roman influence on Greece you can start in Athens with sites such as the Theatre of Herodes Atticus and the Roman Agora. But you can also head further afield to places such as Eleusis or Gortyna in Crete. And don't forget the hugely important events in Roman history that took place in Greece at sites such as Pharsalus and Philippi.