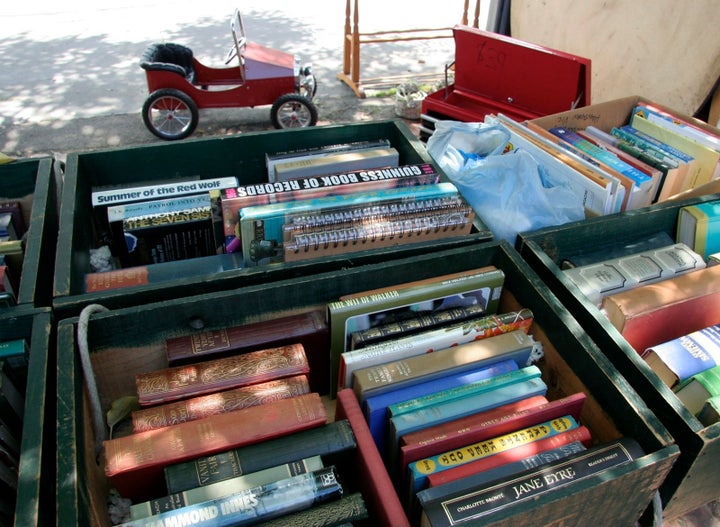 Since used toasters may not work and nobody really wants to wear someone else's old sneakers, some of the best buys at garage sales are books. There's never a question of fit and you won't get them home and discover a big old dent in the bottom. While we do run the risk of picking up something that we read years ago, garage sales are our favorite place to get some new reads for cheap. Most hardcovers are sold for $2 and if you buy in quantity, you can probably negotiate down from there.
1. The Black Echo by Michael Connelly.
Those who discovered master mystery writer Michael Connelly with The Lincoln Lawyer series shouldn't overlook his earlier novels. This prolific writer of almost 30 published novels debuted in 1992 with The Black Echo, a book that promptly scooped up the Mystery Writers of America Edgar Award. Black Echo introduces readers to the principal character LAPD Detective Hieronymus "Harry" Bosch. This folks, is where the Connelly dynasty started. His newest book, The Crossing, is being released Nov. 3.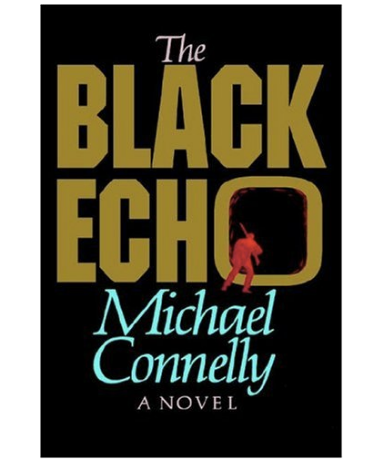 2. I Am The Messenger by Markus Zusak.
By the author of the #1 New York Times bestseller The Book Thief, this won the 2005 Michael L. Printz Honor Book award. Its main character is an underage cabdriver without much of a future whose life is routine until he inadvertently stops a bank robbery.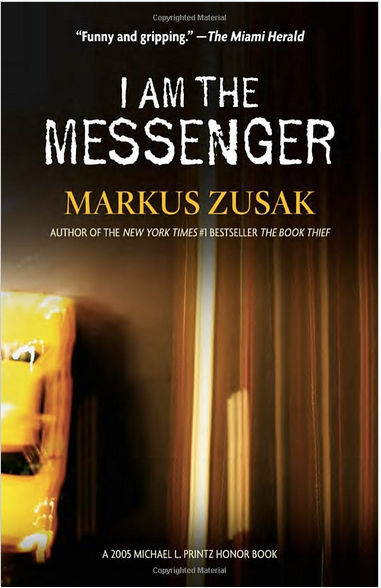 3. Get Shorty by Elmore Leonard.
While loyalists will tell you there is no bad book by Elmore Leonard, Get Shorty is probably his best-known novel and certainly worth arm-wrestling for at a garage sale. Yes, even if you've already read it and seen the movie.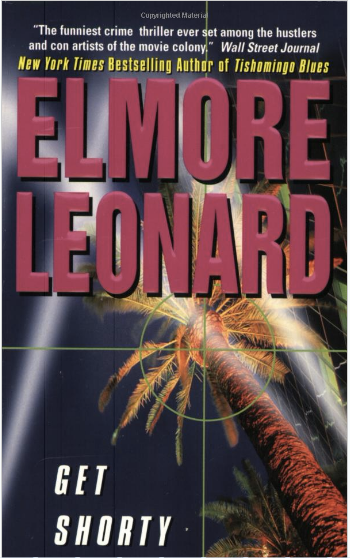 4. East of Eden by John Steinbeck.
This is an oldie but goodie that regularly shows up in paperback in the 25-cent bin. Don't overlook this 1952 novel, which has been called Steinbeck's most ambitious undertaking.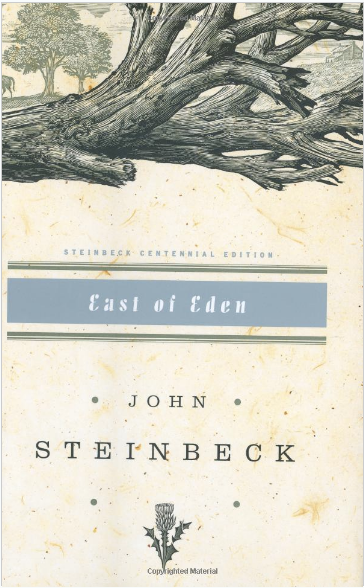 5. The Andromeda Strain by Michael Crichton.
This is one fine scary book from 1969. While Crichton rarely fails to deliver, this one haunts you for years after. While Jurassic Park and the Lost World are both superb and worth picking up if you come across them, The Andromeda Strain, a terrifying novel of biophysics, will leave you thinking Crichton was a visionary. Thirty years before researchers discovered the effects of microorganisms, Crichton predicted a virus just as deadly.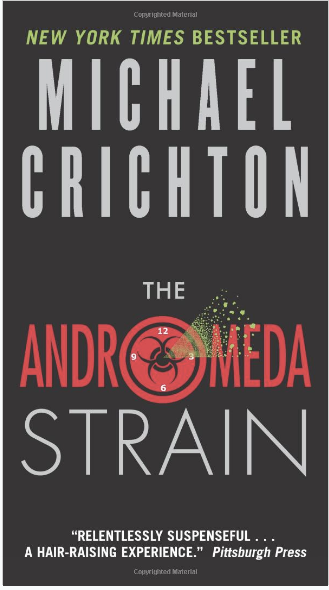 6. The Day of the Jackal by Frederick Forsyth.
A professional assassin is contracted to kill Charles de Gaulle, president of France, in this 1971 thriller novel by English writer Forsyth. This one just stands up to the test of time. And you probably read it so long ago that it will seem new.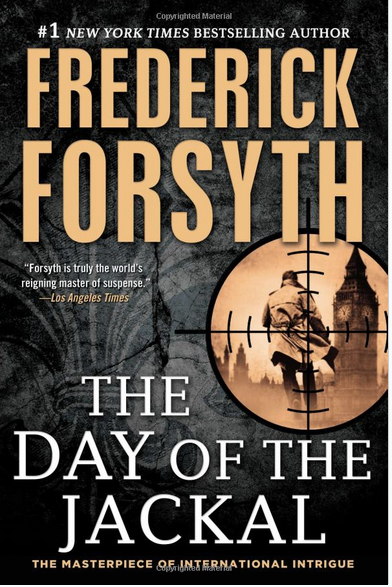 7. Love In The Time Of Cholera by Gabriel García Márquez.
This is a turn-of-the-century chronicle of a unique love triangle, written in 1985. Florentino Ariza and Fermina Daza are passionately in love in their youth, yet Fermina chooses to marry a wealthy doctor. Florentino is devastated, but remains a romantic. After Fermina's husband dies, Florentino attends the funeral and 50 years after he first declared his love for Fermina, he does so again. This is just a classic.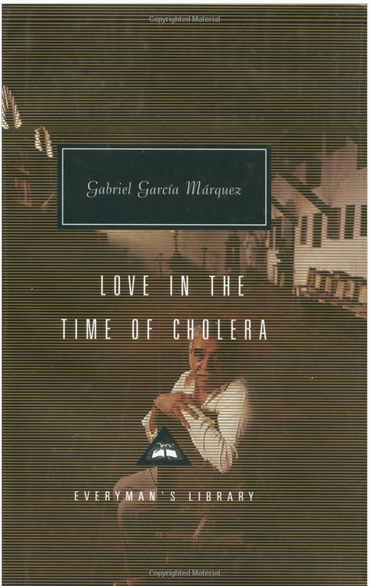 8. The Bonfire of the Vanities by Tom Wolfe.
You'll be glad you built up your arm muscles to get this 600+ page book home. Published in 1987, it cynically captures the essence of New York City in the 1980s. Wolfe at his best, and a regular find at many garage sales.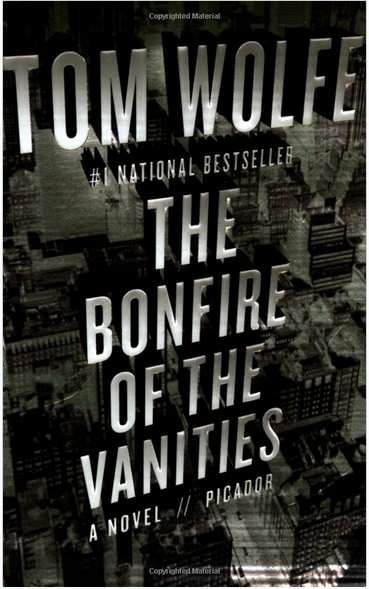 9. Six Days of the Condor by James Grady.
Six Days of the Condor was the original book title that the Robert Redford movie, "Three Days of the Condor," was based on. Forget the movie, the book is better.
Condor is the code name for a milquetoast CIA employee whose job it is to read everything he can in a search for subversive codes posted innocuously. He goes to lunch and comes back and finds everybody dead. This is a spy-lover's dream book.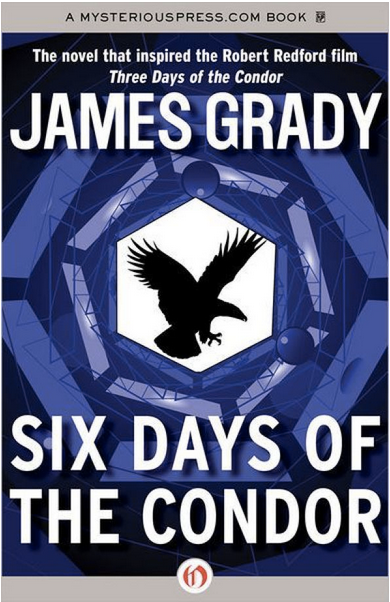 10. The Hunger Games by Suzanne Collins.
Another garage sale staple, now that the teens are done with them. The Hunger Games (Trilogy) swept the teen market a while back, meaning there are now countless volumes to be found in garages destined to make their eventual way to the garage sale. You can find them in abundance, generally right next to the old Harry Potter books.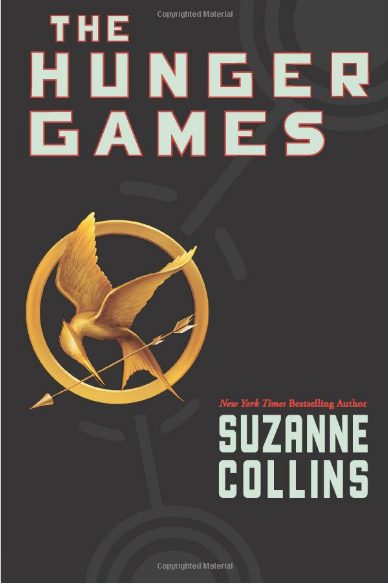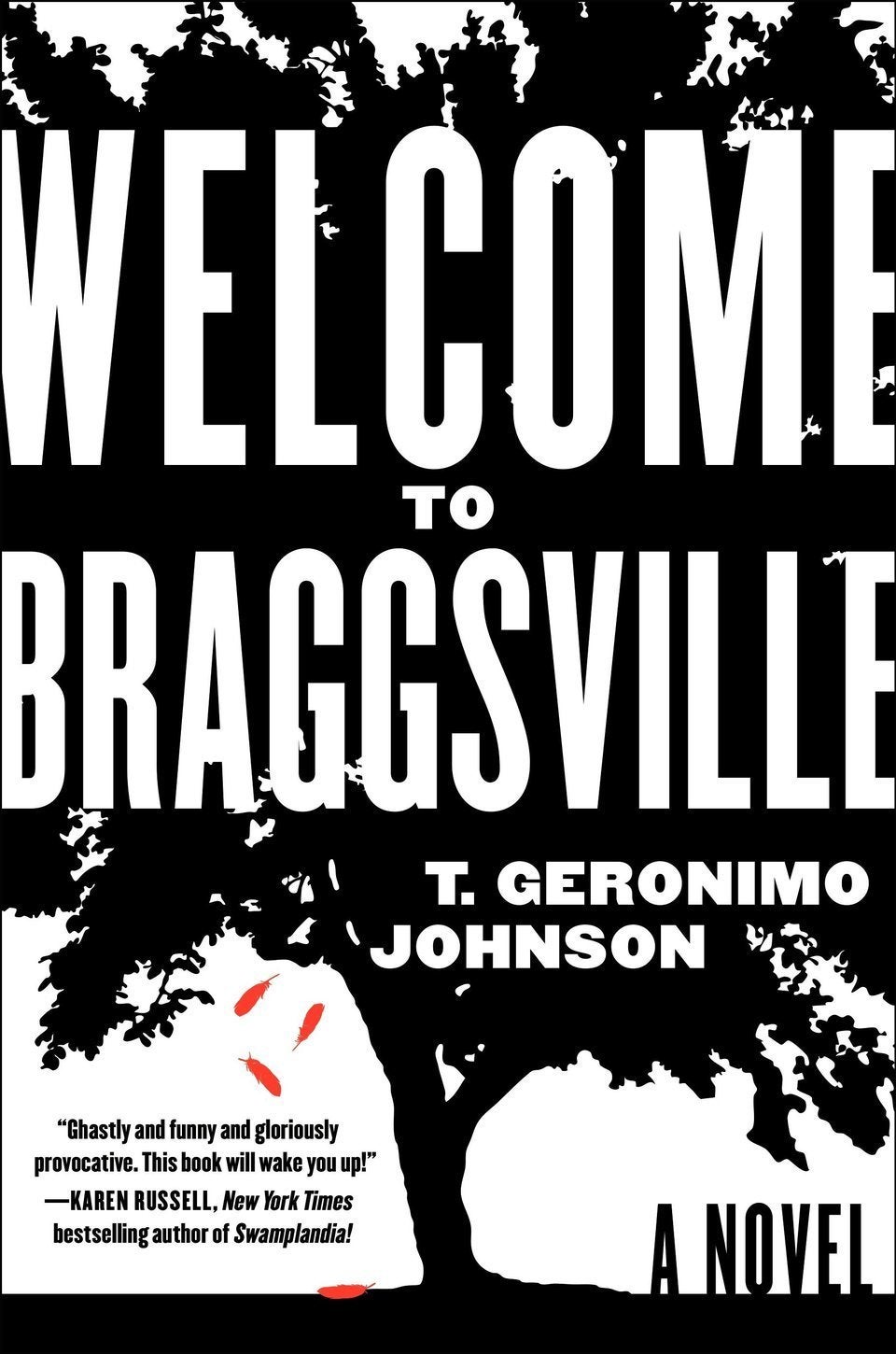 The Best Books Of 2015
Related
Popular in the Community