As the economy staggered, private college presidents enjoyed modest raises and saw the ranks of those making at least $1 million swell from 33 to 36 - including the president of a West Virginia school that's facing accreditation problems and has one of the worst official graduation rates in the country.
The median 2009 compensation for leaders at private schools was $386,000, up 2.2 percent from the year before, according to the latest annual analysis by The Chronicle of Higher Education. The figures cover 519 presidents at private colleges with total budgets of at least $50 million, and reflect the most recent year for which data from federal tax reports are available.
Constantine Papadakis, the president of Drexel University who passed away in 2009, was the highest paid, though the majority of his $4.9 million compensation came via life insurance and previously accrued compensation paid to his wife. Papadakis earned a base salary of $196,000.
Note: an asterisk means the individual is no longer president.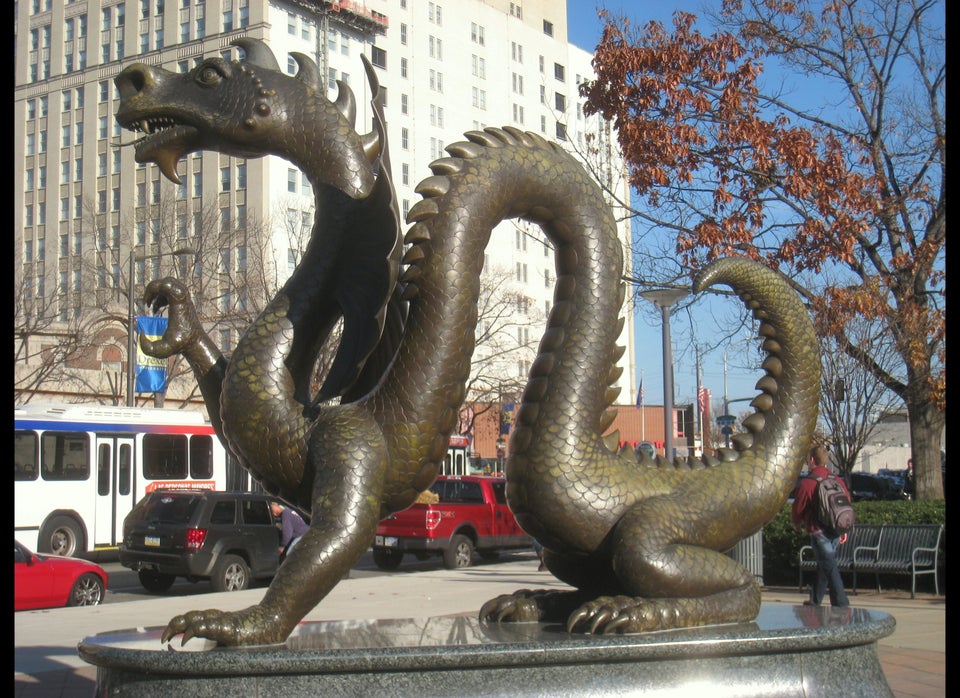 He was followed by William Brody of Johns Hopkins ($3.82 million) and Donald V. DeRosa at the University of the Pacific ($2.36 million). Neither is still president at those schools.
The best-paid private college presidents typically earn more than their public university counterparts. In March, the Chronicle released its separate salary survey of public university leaders, which covers 2009-2010. That list included just one president with total compensation over $1 million - Gordon Gee of Ohio State, who earned $1.82 million.
The Chronicle noted the typical private college president earned 3.7 times the compensation of a full professor on his or her campus - ranging from Patrick White of Wabash College in Indiana, who earned twice the pay of his average professor, to Kevin J. Manning of Stevenson University in Maryland, whose total compensation of $1.49 million was 16 times greater.
But only the very best-paid presidents can compete with the average big-time college football coach. Last month, USA Today reported the average salary of major-college head football coaches jumped 55 percent over the last six seasons, from $950,000 to $1.47 million. Ohio State's new football coach, Urban Meyer, will earn $4.4 million annually, not counting bonuses and incentives.
While college president pay has risen in recent years, there are signs it is leveling off as high compensation becomes unseemly in an era of tight budgets and economic struggles.
Presidents often note, correctly, that they generally earn less than the CEOs of comparably sized for-profit businesses. David Warren, president of NAICU, which represents private institutions, said in a statement that salaries "reflect supply and demand," with colleges competing for exceptional leaders.
"The job of college president has changed dramatically in the last 30 years, as have the demands," he said. "There is just a small pool of candidates who possess the skill set that is required, and are willing to take on the stressful 24/7 nature of the position." He also noted that, contrary to widespread perception, costs at private colleges have actually declined over the last five years, after accounting for inflation and financial aid.
Still, the symbolism of millionaire presidents at a time of acute anxiety about college affordability is a problem, said Patrick Callan, president of the National Center for Public Policy and Higher Education.
"This is not a trend that is helping to build public confidence in higher education," said Callan, who called on boards to show more salary restraint. "It helps explain why a majority of Americans think that higher education is more interested in its own bottom line than in the educational experience of students. It's misplaced priorities."
Perhaps the most conspicuous name on the latest list is Charles Polk of Mountain State University in Beckley, W. Va., at No. 6, who earned $1.84 million in 2009. Polk's base salary was $371,000 and his 2009 compensation included a one-time deferred retirement package. The university says it also has a $2 million life insurance policy on Polk.
When Polk arrived in 1990, Beckley College, as it was then known, was a struggling two-year school with a few hundred students. Polk grew the school into a four-year university, started an athletic program, built buildings and branches in other states and expanded into online learning. It currently has about 9,000 students, though a spokesman said he couldn't say how many were online.
But Mountain State has recently encountered serious problems. Just in the past week, it suffered a setback in a long-running accreditation battle when a national association told the school the program still had serious shortcomings. The school's official six-year graduation rate for first-time, full-time students seeking a degree or certificate was just 4 percent in the year reflected in the Chronicle salary survey. The following year it was 8 percent.
Mountain State spokesman Andrew Wessels said roughly 97 percent of Mountain State students are "non-traditional" and the average age is 27. This fall it had just 120 students who enrolled full-time straight from high school.
In July, the Charleston Gazette reported that between 2005 and 2010, MSU students received more than $43 million in state and federal grants and scholarships. According to the Chronicle, Polk's 2009 compensation amounted to 3.5 percent of the school's total expenditures that year - by far the highest in the survey. The typical president's compensation amounted to 0.4 percent of the college budget.
Asked to comment on Polk's compensation, Wessels referred to a statement issued in August by Jerry Ice, chairman of the board of trustees, explaining the financial arrangement.
Polk "led the University to great success in providing accessible educational opportunities to students who seek them," the statement said. "The university continues to work toward ameliorating the issues related to its accreditation and is confident that it will experience a positive outcome."