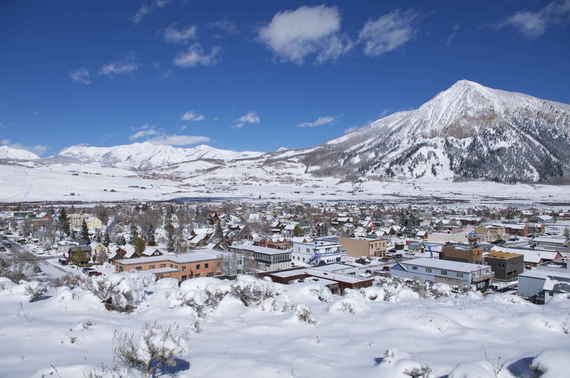 Credit: Wikimedia Commons
Let's be honest: Winter has a way of making even the most picturesque towns look dreary and depressing. Like sad, Siberian outposts where women have to wear bikinis in the snow to try to lure people to visit.
But not all winter towns are created equal. No, some spots find a way to look even better under grey skies and fresh snow, transforming themselves into magical winter wonderlands that the kids just won't stop singing about. Seriously, please, stop the singing.
Here are 10 of those towns.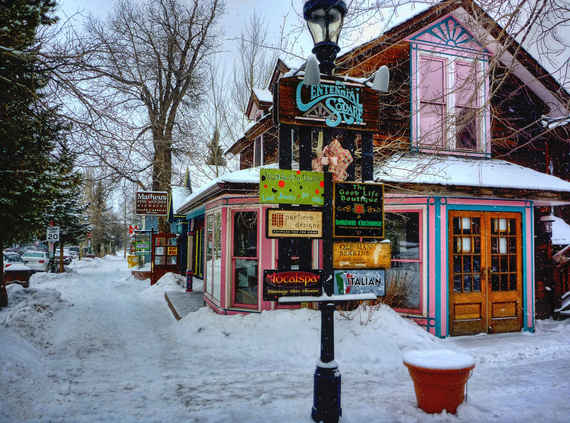 Credit: Flickr/Frank Dibona
Average annual snowfall: 355in
With 30% of the town's land set aside as undeveloped, open space, Breckenridge balances the role of quaint mountain town and bustling tourist haven pretty seamlessly. If all you do here is prowl the ski slopes, well, that's cool and all (we won't judge), but you'd be totally missing out on eye-catching winter attractions like the International Snow Sculpture Championships, the Norse-themed Ullr Fest, and Colorado's largest historic district covered in snow.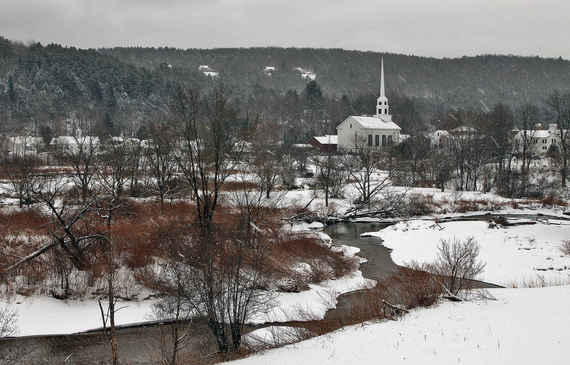 Credit: Flickr/Peter Rintels
Average annual snowfall: 264in
Between picturesque attractions like the recreation path/X-country ski trail, the frozen Bingham Falls, and the Trapp Family Lodge (yes, as in The Sound of Music Von Trapps), Stowe's pretty much got the "beautiful Vermont winter" thing locked down. It's the quintessential New England town (with covered bridge and all), and it's gorgeous. Also, there's the ski resort. And the Ben and Jerry's factory down the road.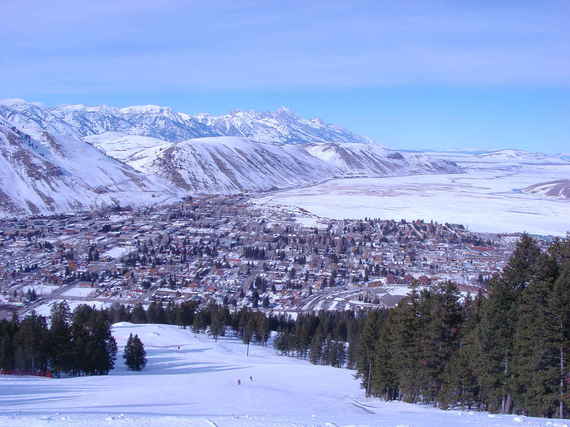 Credit: Flickr/Brian
Average annual snowfall: 67in
Not to be confused with Jackson Hole, the frosty town of Jackson acts as a gateway for the millions of tourists who pass through on their way to Yellowstone, Grand Teton National Park, or one of the nearby ski resorts. Four elk antler gateway arches serve as entrances to the town square, which you gotta admit is pretty cool.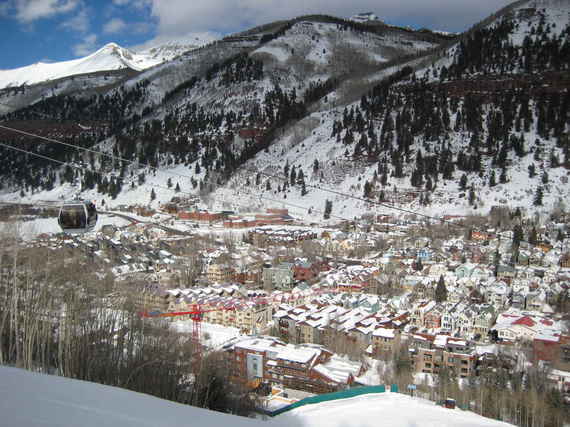 Credit: Flickr/Michael Wyszomierski
Average annual snowfall: 175in
Tucked in a box canyon and bordered on three sides by 14,000ft peaks, this former mining camp's pretty much what you picture when you think of "mountain town." Telluride's renowned for the Victorian and Greek Revival architecture of its historic district, and since the famous Telluride Film Festival is already over by the time winter rolls around, there's nothing to distract you from having fun in the snow. As a bonus, take the spectacular 13-minute gondola ride up to the neighboring Telluride Ski Resort.
Average annual snowfall: 46in
Kennebunkport gained notoriety as a haven for the moneyed elite in the late 19th century (the elder President Bush's got a well-known summertime haunt on Walker's Point), but this northeastern seaside town takes on a new look once the warm weather crowds retreat. The colorful buildings of Dock Square contrast with the fresh powder that blankets the town each year, and a drive down Ocean Avenue showcases many of the fabulously expensive homes that pepper the coast.