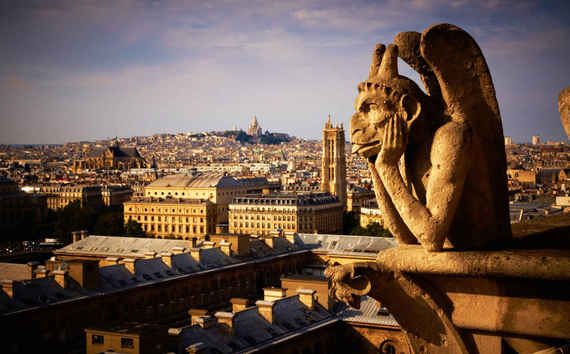 There's only one rule to keep in mind when traveling: If you don't take photos, it didn't happen. (That, and don't drink the tap water. Okay, so two rules.) An un-Instagrammed Eiffel Tower may as well not even exist -- or, at least, you didn't see it. Yes, travel pics are important.
But what are the most popular shots travelers snap while traipsing the globe? Sightsmap recently used data from a Google-powered photo-sharing app to calculate the most captured spots, right down to the specific landmark. Here are the top 10.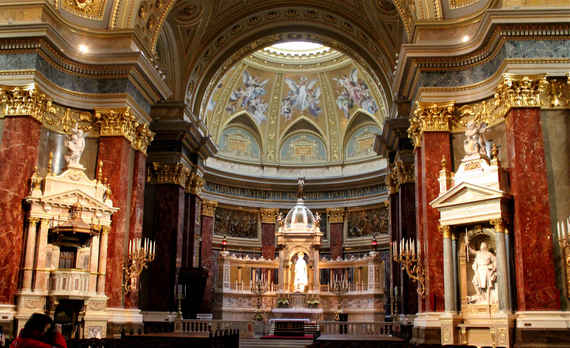 Credit: Flickr User Greg Dunlap
10. Budapest, Hungary - St. Stephen's Basilica
Like every other European capital, Hungary's capital is home to more religious edifices than you can shake a censer at. St. Stephen's Basilica, named after the first king of Hungary, is by far the crown jewel in the Pearl of the Danube's scepter -- and yet it's still only the third-largest church in Hungary.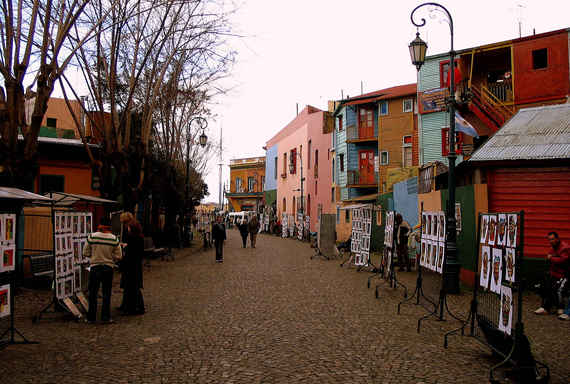 Credit: Flickr User Brian Allen
9. Buenos Aires, Argentina - Caminito
Located in Buenos Aires's beautiful (but touristy) La Boca district, the cobblestone Caminito (Spanish for "little path") is lined with brightly painted buildings in front of which artists sell prints and paintings from kiosks. The colorful storefronts were inspired by tango culture and soccer teams in equal measure; by all accounts, it's the ideal place to crack open a cerveza and watch some fútbol.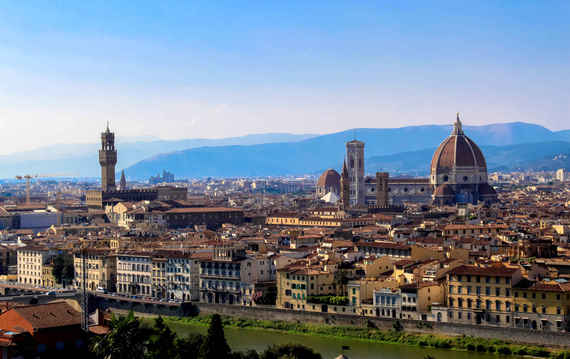 Credit: Flickr User Andy Hay
8. Florence, Italy - Piazzale Michelangelo
Italy begins its most-photographed dominance (yes, there are more coming) with Florence's Piazzale Michelangelo, which isn't actually photographed all that much. Rather, its elevation allows tourists to avoid shelling out Euros for a postcard by snapping professional-looking panoramas from the perfect vantage point.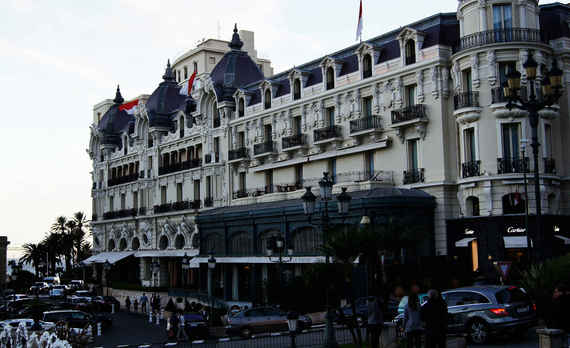 Credit: Flickr User João André O. Dias
7. Monte Carlo, Monaco - Hôtel de Paris Monte-Carlo
For high rollers only, Monte Carlo is an impossibly rich ward of the impossibly small principality of Monaco, which borders an impossibly blue Mediterranean sea. The Hôtel de Paris Monte-Carlo is just one of many luxury hotels in Monaco, but its fame can be attributed, in part, to its appearance in the James Bond film GoldenEye. Also, Madagascar 3: Europe's Most Wanted.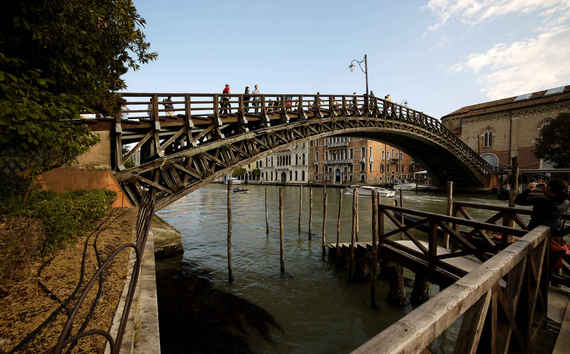 Credit: Flickr User Regislop
6. Venice, Italy - Ponte dell'Accademia
Sure, Venice smells and the gondola traffic is frustrating - but check out those bridges, man! The Ponte dell'Accademia is one of four bridges that crosses Venice's Grand Canal, and for whatever reason this is a super important thing that tourists love to capture on film. Love, in fact, may actually have something to do with it: couples attach padlocks to the bridge to symbolize their undying affection for throwing money away on locks they don't need. Or something. Either way, local law enforcement has been cracking down on the practice in recent years.