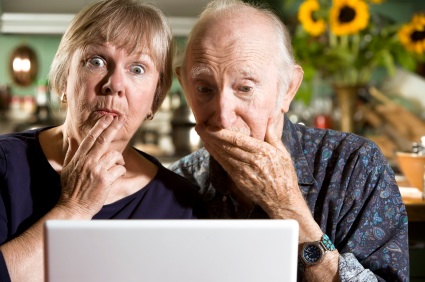 The 21st Century has ushered in amazing new social media applications. But with equal access to these powerful tools granted across the entire Bell curve of intelligences, it sometimes seems as if we have handed out machine guns to chimpanzees! Here are a few new rules for the road:
1) Do unto others as you would have them announce to 100,000 people you have done.
2) If filming yourself in the throws of passion is not your desired professional occupation, then doing so will most certainly ruin whatever else is.
3) You will always remain only one degree of separation tomorrow from a bridge you burn today.

4) Be useful or interesting. Twittering about your laundry is neither.
5) In social networks, always write to the highest common denominator. Will my boss's boss think this is funny? Ten years from now?
6) Using your pet for your profile picture signals years of required therapy.
7) Texting while driving is equivalent to 3 tequila shots and a whip it.
8) Just because you have an audience does not mean you are being laughed with, and not at.

90 The day your name hits the top of the Google search rankings will NOT be a good day.
10) It is more compelling than ever to simply do the right thing for yourself and for the world. Positive actions have now been gifted with incredibly long tails.
If you like this, please DIGG it!
Related
Popular in the Community