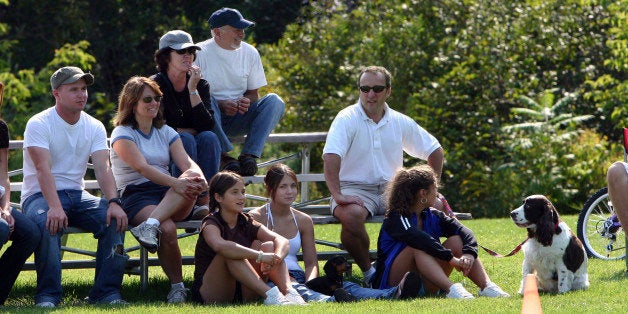 My child has reached the age where he is now involved in organized sports. When we first signed him up I was excited to see him trot around the field, laugh with his friends and learn some sportsmanship. I was also thrilled to get him out of the house and have someone else entertain him for a while. I figured while he did his drills, I could converse with other parents and we could have a few laughs ourselves. For a full hour, I naively thought I would have adult conversation, share funny parenting stories, and get the scoop on all the new kid activities to do in town.
But after the first few games, I started to notice a trend among the parents and how the dynamic mimicked that of all those annoying high school cliques. I lived through high school once and while it was fun for me, I'm definitely not interested in reliving those years -- especially as an adult. Another few games in, I decided to sell my soul to the devil and became one of those annoying people. I guess if you can't beat them -- join them.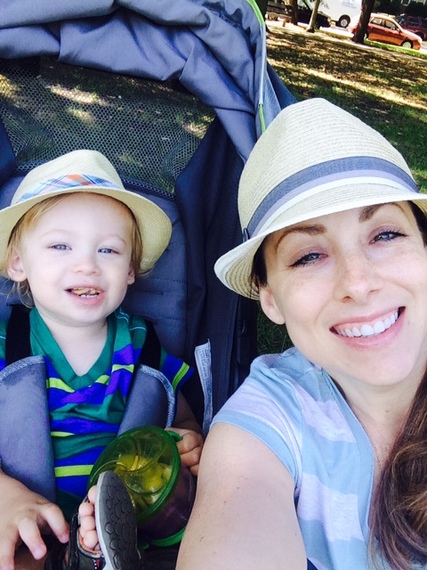 Here are the 10 people you're destined to meet at your kid's sporting event:
The anti-social parent. In other words, me. Trying to start a conversation with these people during the event is worse than pulling teeth. We hide behind our phones and pretend to be too busy so no one will bother us. After the game, we run for the car.
The perfect parent. These people spend the entire hour bragging about how their kid is the best at everything they do. They point out their kid's actions on every play and how they are obviously the star of the game.
The space cadet parent. These parents are burned out with life in general. They stare off into oblivion not noticing, or even pretending to care, that their kid is cheating or bulldozing over all the other kids.
The fashionista parent. These parents must have confused spring soccer with fashion week. A blow-out, red lips and designer jeans aren't necessary for a 5 year-old's soccer game. Plus, you're making the rest of us look like hell -- so tone it down will you?
The snack parent. Thank you, snack parent, for bringing my kid chocolate doughnut holes and juice to snack on right before lunch. That sugar high will keep him up for the next two days, or worse, make him vomit on the car ride home.
The missed-their-calling to be a coach parent. Instead of actually volunteering to be a coach, these parents just yell demands from the sidelines. Their coaching skills are clearly better than that of the actual coaches.
The helicopter parent. They hoover on the sidelines ready to run the field to protect their child. They usually make the games last longer by calling time-outs to check for injuries. Don't worry, your kid doesn't need an ambulance -- he just tripped and fell on grass.
The angry parent. This parent freaks out, throws their hands in the air, pulls out their own hair, and paces the field the entire game when their child's team is losing. This isn't the World Cup people, no need to go crazy.
The therapy session parent. These parents, who you've just met five minutes ago, proceed to tell you about how their marriage is failing and they have to have a colonoscopy next week. First, I don't know you and second, I don't want to visualize your ass getting poked for the next week. At least buy me dinner first, then I'll listen to your stories and offer up any advice.
The dip-out parent. These parents can't drop their kids off fast enough before speeding off in their minivans. Luckily for all the parents who do attend, we get to babysit their kids for them. Maybe I wanted to go down the street and chug a margarita at the Mexican restaurant, too.
So, which one are you? Be honest, I won't judge.