Kirkland of Plenty
Though most products at Costco are eminently affordable, you can frequently find lower prices by shopping around online, at local supermarkets, or at mega-chains like Wal-Mart and Target. Take toothpaste, for example. Costco offers a good deal, but between coupons and sales, you can almost always buy it cheaper somewhere else.
That said, there are quite a few items—frequently from Costco's in-house brand, Kirkland—that are such steals, no one can compete. In fact, these bargains are so good, they'll pay for your membership ($55/year for Gold Star, $110/year for Executive) after just a handful of purchases.
What follows are 10 of those ultra-deals; oft-bought goods you won't find cheaper, no matter how hard you try. (Note: Specific prices may vary by store and date.)
Tip: Coupon apps like Ibotta and SavingStar include Costco, so you can save even more.
Medicines and vitamins
They problem with cold and allergy medicine is you never think of buying it until you're already sneezing. Those last-minute purchases pile up after two or three sinus-blocking illnesses.
Next time flu and/or pollen season rolls around, forget eleventh-hour trips to CVS and grab a humongous bottle and/or box of OTC drugs from Costco. While Kirkland pain killers and antihistamines are absolute steals, name brands are also available at drastically reduced prices. Want proof? Check out this cost comparison of allergy medicine Zyrtec, done in May 2016:
Zyrtec at CostCo: $0.34 per pill

Zyrtec at Walgreens: $0.64 per pill

Aller-Tec (Kirkland Zyrtec equivalent) at Costco:

$0.03 per pill

Wal-Zyr (Walgreens Zyrtec equivalent) at Walgreens: $0.15 per pill
Prescription drugs are also available at Costco, though costs vary widely. Check out GoodRX.com to compare prices with Target, WalMart, and more.
Maple syrup and honey
For brown-colored, maple-flavored corn syrup, skip Costco and buy Aunt Jemima on sale. For the real thing, pick up a jug of organic Kirkland Signature Grade A Dark Amber Maple Syrup and pour to your heart's content. At around $10.49 for 1.05 quarts (33.8 ounces), you won't be sorry.
As for honey, if you tend to use a lot of it—especially for baking—there's no better buy. If you use a moderate amount, it will most likely crystallize before you get to the end. No worries. Simply warm it up and the crystals will transform back into liquid.
Spices
To shop at Costco is to know about Kirkland's Ground Saigon Cinnamon, a 10.7-ounce plastic shaker of delectably scented spicery that goes for around $2.59, a lower price than even the bulk goods section at your nearby international market.
Alas, one cinnamon shaker per year does not a membership make, so take a look around at the other über-thrifty spices, herbs, and blends. Whole peppercorns, Himalayan sea salt, granulated garlic, chopped onion, crushed red pepper, steak seasoning, and more come in enormous packages for very little money.
Contact lens solution
At a nearby drugstore, my preferred contact solution costs $1.17 per ounce. At Costco, it costs about $0.51 per ounce—less than half-price. Plus, I get more than twice the amount per box at Costco, meaning fewer shopping trips.
Many Costco locations also house optometrists and offer an array of glasses and contact lenses. Purchasing eyewear online can be cheaper (much cheaper, in some cases) but there's always the lingering specters of quality and fit—impossible to gauge without seeing the eyewear in person.
Nuts
You've read on your favorite websites that nuts are some kind of crazy superfood, right? Problem is, they're disproportionately expensive compared to other high-protein snacks, and tend to come in miniscule five- and six-ounce packages—just enough to bake up a batch of Chocolate Chip Pecan Bars, but not multiple batches, and forget snacking.
Enter Costco. Kirkland sells cashews (oh, the cashews), almonds, walnuts, pecans, pine nuts, and mixed nuts for a fraction of what you would pay anywhere else. They come in large bags and huge canisters—enough for a party, or to parse out to yourself over dozens of office lunches. A recent trip showed walnuts for $3.30 and almonds for $5.67 per pound.
Baby formula
Retailing around $17 for 34 ounces ($0.50 per ounce), Costco has by far the best deal on baby formula we've ever seen. The savings from four Kirkland-brand canisters, which provide about one month of formula for a six-month-old, pay for the cost of membership.
This past spring, longtime devotees panicked when the company pulled its formula from shelves without warning. Fortunately, it's returned with a new container, but the same great price.
Diapers also tend to be bargains at Costco, though we've found the prices aren't as good as those offered by Amazon Mom.
Organic milk, humanely raised eggs, and shredded cheese
Milk, butter, cheese—most dairy at Costco is inexpensive, though not an out-of-this-world deal. That is, with a few jaw-dropping exceptions:
Like many

organic milks

, Kirkland organic lasts about three times as long as regular milk, meaning it doesn't just save you cash on the initial purchase; it saves you additional trips to the supermarket to stock up.

Kirkland

organic eggs

are economically priced and humanely raised; they come from chickens who live outside of cages and aren't fed antibiotics.

Shredding your own cheese off a large block is usually a money-saver, but Kirkland's

shredded cheddar and mozzarella

cheese is a better bargain. No, really.
Dried fruit
Whether you sprinkle them on yogurt or eat them by the calorie-dense handful, dried fruits like cranberries, apricots, and blueberries are tasty ways to pack in antioxidants and vitamin C. Alas, unless you stack coupons and wait for sales, they're a luxury.
Not anymore. Costco sells large bags of brand-name and Kirkland dried fruits at bargain-basement prices. What's more, the sales are outrageous. At our local store, Ocean Spray takes $2 or $3 off their 64-ounce bags of Craisins once or twice a year—an unbeatable deal.
Coffee
"If it wasn't for the coffee, I'd have no identifiable personality whatsover." -David Letterman
We all know that making a cuppa joe at home is infinitely more frugal than hitting up Starbucks every morning. Still, picking up a one-pound bag of coffee every week adds up, especially if you sip two or more cups per day.
Good news: Costco sells Kirkland whole beans and ground coffee for a dang pittance, plus brand names like Dunkin Donuts and Starbucks at discounts. Many caffeine addicts are pleased with the flavor, and one couple even calculated how much they'd save per year by switching from their regular beans to Kirkland:$214.11, or enough for two executive memberships.
Gas
This one depends a bit on time of year, oil prices, and location, but buying Costco gas means paying 5 to 30 cents less per gallon if the conditions are right. Use GasBuddy.com or Gas Buddy's mobile phone app to determine whether Costco is the best deal around you, and for extra fun, compare Costco's gas prices to average costs in the area.
P.S. Some might argue that discount gas cards—like the kind you get from supermarkets—are better bargains. However, they often involve buying specific items, and perhaps wasting money on products you otherwise wouldn't have purchased. With this one, YMMVL. (Your mileage may vary, literally.)
BONUS: Insane deals you just don't buy that often
The problem with these products is that after you buy them once, you don't need them again for a year. Regardless, you won't find better deals on:
Capers, artichoke hearts, and roasted red peppers
Cooking spray
Garbage bags
Oatmeal (bulk, not packets)
Tin foil and plastic wrap
Vanilla extract
Yeast
Read more from Grandparents.com:
Before You Go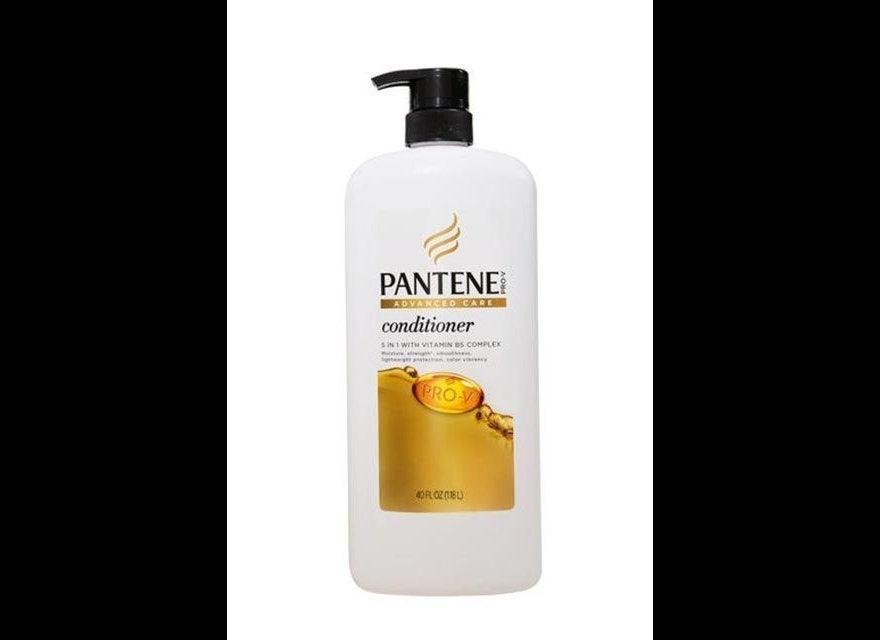 6 Surprising Beauty Buys You Can Find At Costco
Popular in the Community