Brazilian cuisine falls pretty perfectly in the middle of the health-hedonism spectrum.
The local dishes are chock full of tropical fruit from the Amazon, and studded with gluten-free starchy sides like cassava root and tapioca flour. While the nights of partying are long--and certainly might be for those of you not competing in Rio this summer--it's also a culture that very much values physical activity and detox, usually by way of freshly squeezed juices, acai bowls, and agua de coco straight from the coconut.
Should you find yourself in Rio for this summer's Olympic games, I've put together an insider index of all the best national dishes of Brazil to try before you leave. And for those of us stuck at home, some accompanying recipes should ensure that you're covered for the next two weeks of watching people perform physical feats on television, while stuffing your face with delicious food.
Here are some of my favorite Brazilian dishes, and recipes for them that are doper than a hurdler from Novosibirsk.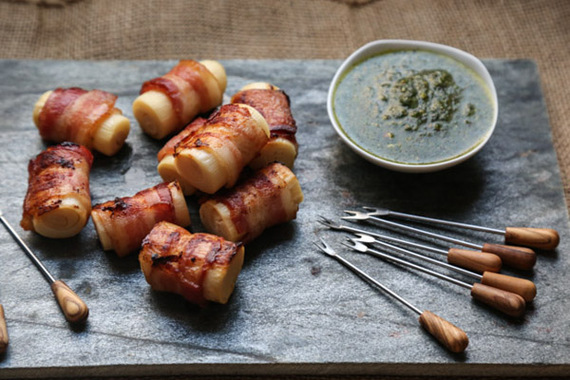 Hearts of palm: This tender vegetable from the inner core of certain types of palm trees is highly perishable, hence why you can only get it canned in the States. But in many regions of Brazil, which count palm trees among their native harvests, you can find fresh hearts on the menu. Make sure to order Palmito Fresco Asado for a huge platter of the shoots grilled to order. Get the recipe for 3-Ingredient Bacon-Wrapped Hearts of Palm.
Caipirinha: Açaí bowls during the day slowly transition to caiparinhas at night. The cocktail's base is cachaca, a clear spirit made from sugarcane, which has been one of the country's main exports since the Portuguese arrived in the 16th century. You can get any number of flavored caiparinhas, but purists like myself enjoy the traditional version using very good quality cachaca, cane sugar, and plenty of muddled limes. Drink slowly, as these will destroy you. Get the recipe for Raspberry Caipirinhas.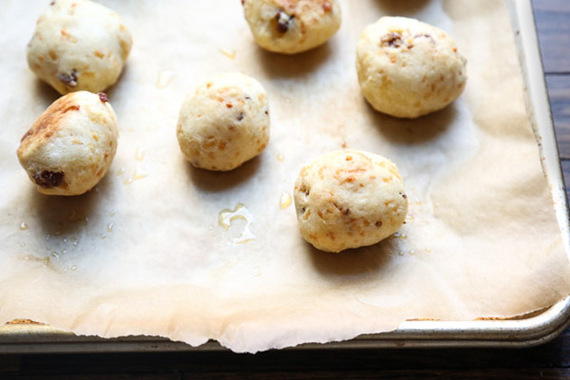 Pao de Queijo: These gluten-free Brazilian cheese bread puffs are made from sour tapioca starch and are a mainstay on most hotel breakfast buffets. Eat them warm on their own, or slather on a little passionfruit or guava preserves for the ultimate sweet and savory bite. Get the recipe for Pao de Queijo and consider making these sliders with them.
Farofa: Take advantage of this delicious gluten-free side dish made by toasting coarsely ground cassava flour with garlic and oil. It's often served alongside moqueca and feijoada. I've missed this dish dearly since returning to the States. If you can find the flour at a Brazilian market, get the recipe for Farofa.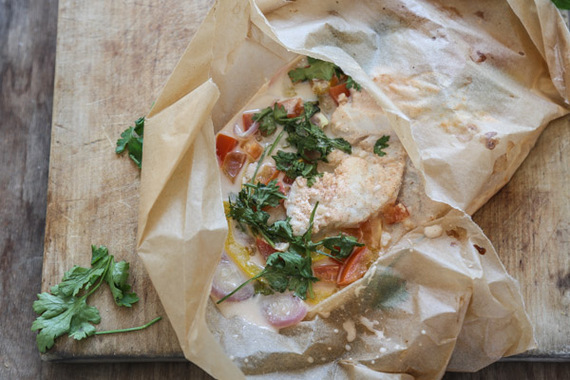 Moqueca: This coconut seafood stew is on the lighter side, compared to Brazil's national meat treasures (see below). It's made with tomatoes, garlic and palm oil, which adds to the amber color, and usually served alongside pirao, which is a thick gravy made from combining the moqueca broth and some yuca flour. You can make a quick (20 minute!) version at home using parchment paper packets. Get the recipe for Brazilian-Style Moqueca Packets.
Feijoada: One of the many national dishes that originated from slave culture, this pork and bean stew is not just a meal, it's a half-day event. Rio has many restaurants that are entirely dedicated to feijoada. Others will put it on their menu on Saturday afternoon so that you have plenty of time for a nap afterwards. Carve out a few hours for this lunch so that you can slowly work your way through it. Luckily, there are slightly lighter versions you can make at home. Get the recipe for Brazilian Pork Stew.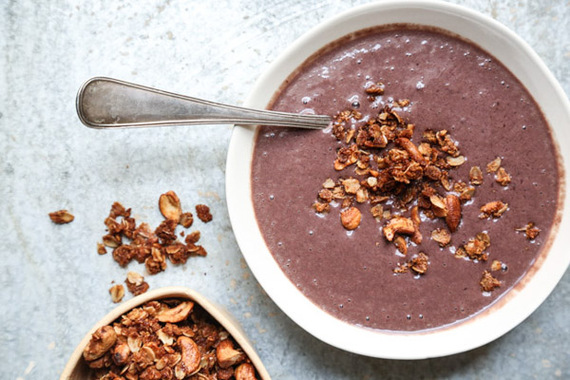 Açaí: Cups of these purple super fruit slushies are Brazil's national beach treat. You can find them at any of the posto stalls that line Rio's numerous beaches, or various hand carts around town - the healthful counterpart to our Eastern seaboard's Italian ice stands. Açaí is served alongside a small cup of nutty granola that you can sprinkle on the top for a little crunch. Get the recipe for Acai Bowls with Coconut-Cashew Granola.
Pasteis: These flakey savory pastries are Brazil's answer to the empanada. You can buy them on the street, but they're equally valued at various lunch venues. Just note that they are one of the few bites that are not gluten-free, probably since they're also a mainstay in Portuguese cuisine. Get the recipe for Shrimp Pastels.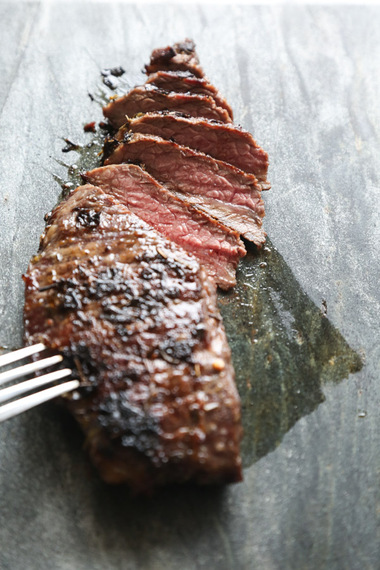 Churrasco: Steakhouse culture is huge in Brazil, and the restaurants offer up the ultimate all-you-can eat experience with various trolleys of meats arriving at your table, along with endless sides and salad. Another occasion where it pays to pace yourself. Get the recipe for Brazilian Skirt Steak with Garlic Butter.
Coconut water: The birthplace of coconut water culture, Brazil does agua de coco the right way: straight from the big green coconut. You'll find these at every restaurant and street stall macheted to order. If you don't want to wield your knife, go to your local deli and buy a bottle.
Sushi: Yes, sushi. I know that's not what you expected to find on this list, but believe it or not, Brazil is home to the largest Japanese population outside Japan. Because of this, and thanks to the coastal cities' excellent seafood, you'll find many traditional sushi restaurants around Rio. There is no particularly Brazilian sushi, so like the above, feel free to go out and buy some!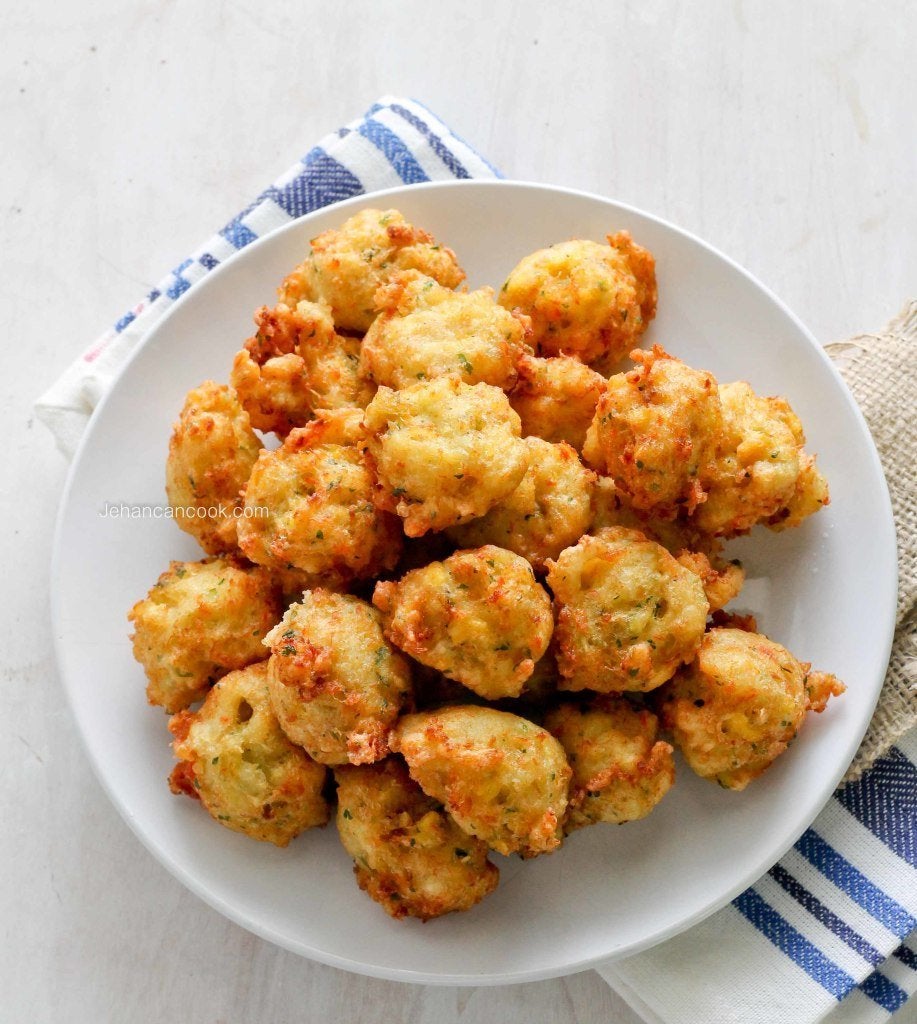 21 Authentic Caribbean Recipes