In case you weren't aware, we at Thrillist love two things above all: drinking and ranking things, the latter of which is usually done after the former. To figure out the best cities for drinking in 2015, we imbibed all over this great nation and weighed many factors, from closing times and historical impact to happy hours, breweries, and contributions to drinking culture. Here, for our money, are the 11 best cities for drinking. We'll look forward to your arguments for other cities in the comments. After another round, of course.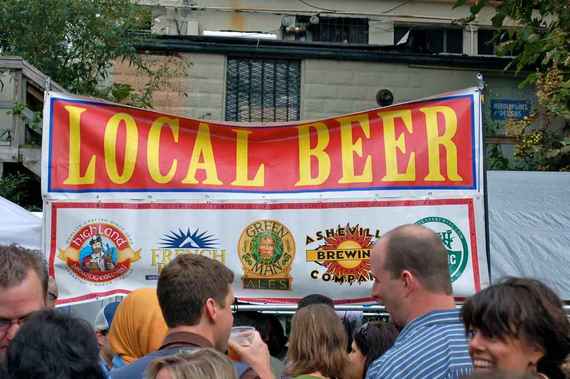 Credit: Flickr/Anne Fitten Glenn
11. Asheville, NC
Granted, Asheville is an outlier on this list. Think of it as the feisty young teenager who really wants the job of the good ol' boys. And it just might get there: with a population of just 83k, the Western North Carolina city is tiny, but has 18 breweries in city limits (the number moves towards 40 when you look at the surrounding region). This gives Asheville the highest number of breweries per capita. Highland Brewing Company was the first, opening in '94, and likely is the most famous, but the others, like Asheville Brewing Co., Thirsty Monk, and Wicked Weed, are also major players. Sierra Nevada chose Asheville for its East Coast operations last year, and New Belgium's following suit with an outpost set to open this year. Plus there's amazing microbreweries, like the tiny, one-barrel Burial Beer, which focuses on experimental one-offs and interesting rotations, like the Skillet Donut Stout, which they promise will be "consistently inconsistent" as they look for the perfect recipe. The city earned itself the title of Beer City USA for four years in a row, before Examiner shut down the poll, meaning it either tied or beat beer giant Portland, OR.
And while great breweries don't necessarily equate to a great drinking experience, the 100+ locally brewed beers you can find at the city's bars are, in fact, a very strong reason to come drink in Asheville. But also, when you can have yourself a brewery tasting-room crawl with ease, that's a winner in our book.
Major players: Thirsty Monk Brewpub, Asheville Pizza & Brewing Co., Burial Beer
10. Austin, TX
For years, drinking in Austin was synonymous with 6th Street. Similar to NOLA's Bourbon or Memphis' Beale, the seven-block bar zone between IH-35 and Congress Ave is usually closed to pedestrians on weekends, and, at 2am, it becomes the Walking Dead of domestic beer-bellied UT zombies hungry for cheap pizza. But over the past five years, Austin's adult beverage game has truly grown up. The craft brewery scene exploded and has a GABF trophy case to prove it and a perfect showroom in the form of the all-TX tap'd Craft Pride.
Tito's is no longer the only distiller in town, Deep Eddy and Treaty Oak both hit heavy with unique spirits like an aged gin, and within driving distance Balcones and Garrison Bros are making some of the best whiskey in the world. These days you're more likely to see a craft cocktail floating atop an artisan iceberg than a you-call-it. Speakeasy-style haunts like Midnight Cowboy are changing the game with tableside service and serious punch bowls, while buttoned-up traditionalists like Peche sling perfected classics. But true to Texas roots, nearly anywhere you go you'll always be able to chase that fancy cocktail with a Lone Star.
Major players: Midnight Cowboy, Peche, Craft Pride, Banger's, Jester King Brewery, Treaty Oak Distilling, Austin Beerworks, East Side Showroom, Draught House Pub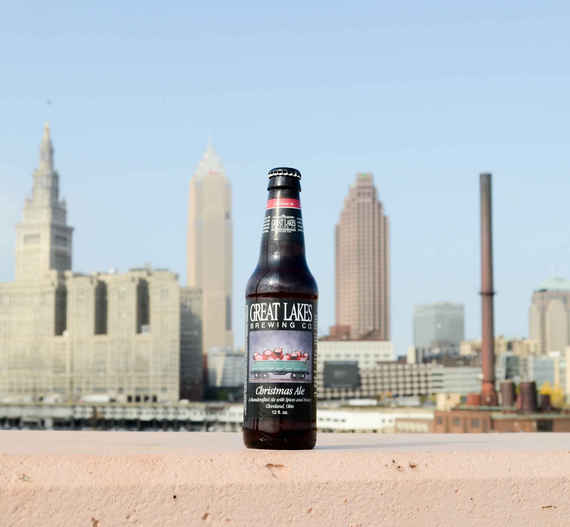 Credit: Flickr/EDrost88
9. Cleveland, OH
One of the most fascinating revival stories in the post-recession Rust Belt, Cleveland's bringing some serious thunder to the national drink scene. So much so, in fact, that it'd be surprising if the city was absent from the top of most "best beer city" lists in five years or less. The Ohio City neighborhood alone is expanding with such fermented fury that it could trounce many cities, with the Great Lakes brewery occupying a whole block, and spots like Nano Brew and Market Garden filling out a small stretch of city populated with breweries, speakeasies, and even high-end cocktails courtesy of joints like Crop. More inventive breweries are popping up, too, like Indigo Imp, cooking up small batches with an open-fermentation system, and the newish Bottlehouse busting out small-batch beers and mead.
The Velvet Tango Room makes some of the best high-end cocktail in the country, but if it's a dive you're looking for, there's one on every corner (we're partial to Duck Island, Sachsenheim, and the Rowley). On any given night in Cleveland, you're able to saunter into any drinking experience you want, whether it's a packed club of hipsters or just a row of grizzled old men sipping tallboys. That these things coexist is nothing special. That they thrive together -- and off of each other -- makes Cleveland not just a great drinking city, but a destination city for true boozers looking to dive in.
Major players: Bar Cento, Happy Dog, Greenhouse Tavern, Tremont Tap House, Great Lakes Brewing, Market Garden
8. Washington, DC
People often criticize DC because of its ephemeral qualities. Because a lot of people in their early- to mid-20s from a lot of other places usually only stay in Cap City for a couple of years. But what they may not realize is that culture essentially recreates college all over again. Packs of young people thrown into an area together for a finite amount of time? Sound familiar? Maybe this helps to explain why DC has one of the best happy hour scenes in the country, with everything from pitchers of margaritas for Cap Hill interns at Tortilla Coast to $6 craft cocktails and buffalo mozzarella pizzas at Ghibellina to a damn bourbon happy hour at The Pig in Logan Circle.
If you care not for paying less money and just want quality, the cocktails at 2 Birds 1 Stone can compete with any cocktails in the country, Jack Rose will give you whiskey you never knew existed, and the fellas behind Bluejacket and Churchkey can find you the beers you're looking for, without using (the) Force. DC may always have an influx of new blood, but, hey, everyone there knows having a delicious drink is the quickest way to break the ice.
Major players: 2 Birds 1 Stone, Columbia Room, Jack Rose Dining Saloon, Off the Record, Churchkey, Bluejacket
7. Milwaukee, WI
"A beer in every hand, and a sausage in every other" is not Milwaukee's motto, but it really should be. Sure, when many people think of Milwaukee beer they think of Miller and the Beast, but that doesn't mean the city hasn't been making waves in the microbrewing scene thanks to the likes of Sprecher, Lakefront, Sweet Mullets, and Milwaukee Brewing Co. Understandably for such a blue-collar town, dive bars are the stuff of legend, to the point that anybody who hasn't closed down Wolski's at least once is probably a local not worth trusting. Dive bars alone would place Milwaukee on this list.
But beyond the dimly lit pool halls and crunched up tallboys is a drinking scene that's emerging from the shadows as one of the most diverse and welcome scenes for drinkers of every ilk. Bryant's, for one, ranks among the country's best old-school cocktail joints. Burnhearts -- one of our favorite beer bars in the whole of this great nation -- distills the snobbiness often associated with beer nerdery with shuffleboard and friendly bartenders. And if the winter cold gets you down, you can always warm up with tropical cocktails at the Foundation Tiki bar. If you throw a rock in Milwaukee, you're hitting a great bar. And that rock is probably either going to land in a great beer, a bowl of beer cheese soup, or on top of one of the best brats you'll eat this side of Berlin. Alice Cooper, apparently, was onto something when Wayne Campbell bowed before him.
Major players: Wolski's, Burnhearts, Foundation Bar, Lakefront Brewery, Milwaukee Brewing, County Clare, Landmark 1850 Inn, Sugar Maple, Camp Bar