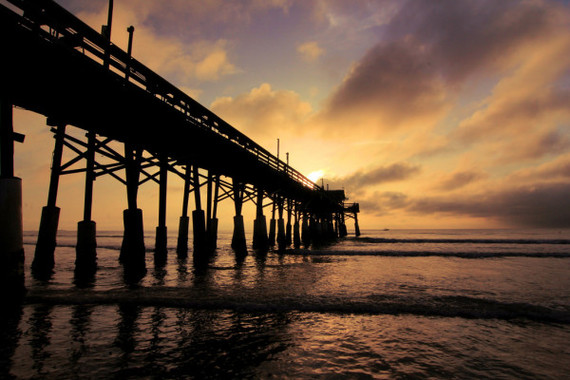 From New England to the southern tip, the East Coast has many great beaches. Some are ideal for shelling while others are known most for their surfing culture. Here's a look at the best of the best and what makes each of them great.
Cocoa Beach, FL
Because of gentle, year-round rolling waves, Cocoa Beach is excellent for beginning surfers. Plus, surfers and those staying in
can watch rockets take off from nearby Cape Canaveral.
Cape Hatteras, NC
Surfers looking for a challenge should head to the Outer Banks. Known for some of the East Coast's best waves, Cape Hatteras earned its reputation thanks to the grinding barrel waves that break off the Continental Divide here.
Wrightsville Beach, NC
If a surfing town is desired, the laid-back stretch of land fronted by the Atlantic Ocean on one side and the Intracoastal Waterway on the other is ideal. Surf shops outnumber Starbucks (and seem to outnumber people), but civilization (read: jobs) is just a bridge away in Wilmington.
Block Island Beach, RI
Chances are other people visit this 17-mile long stretch of beach, but many visitors never even know about it. Ferries bring visitors to this largely untouched beach, and the farther people travel from the ferry terminal, the more rugged - and beautiful - the landscape becomes.
Southampton, NY
This tiny hamlet on Long Island caters to those who wish to "be seen" and those who are willing to pay the price to see them. Multi million-dollar oceanfront estates are the norm here, so even rental prices including those at tony
tend to take the breath away from normal folk.
Virginia Beach, VA
With designated "no swearing" zones and free entertainment each summer, Virginia Beach is excellent for families. Beach playscapes keep little ones entertained while older kids and adults can explore the area on tandem bikes before getting some free entertainment.
Atlantic City, NJ
Beaches are full of sunbathers in Atlantic City, but for those who dare to leave the beach, they're greeted with a party waiting to happen in any of the casinos or along the retro-feeling boardwalk.
Cumberland Island National Seashore, GA
Wild horses on an East Coast beach isn't as rare as one might think. Several beaches boast wild horses, but this barrier island in Georgia is home to larger horses who roam the land free from human intervention.
Sanibel Island, FL
Considered the best shelling spot in the U.S., Sanibel Island, near Fort Myers, is a goldmine for beachcombers and shell hunters. A shell fair held each spring, and the local shell museum, are great ways to see what's available in the area before heading to the sand with a bucket.
Montauk, NY
This beach on Long Island's tip is known as a commercial fishing hub. Even those who fish with less-sophisticated equipment will have little trouble walking away with flounder, tuna and striped bass. Plus, the beach is among the East Coast's most beautiful.
Menemsha Beach, MA
Who says the sun only rises in the east? Here on Martha's Vineyard, it's a summer ritual for locals and visitors to watch the sun set (while eating fresh, steamed lobsters, of course) and applaud the beautiful colors in the sky. There are quaint, beautiful
that offer great sunset views as well.