President Obama is not just the president who reformed healthcare and oversaw the legalization of same-sex marriage in America. He's also the president who had an epic clapback to a reporter's question using one of the blackest phrases ever, a moment that quickly went viral in celebration of the president being unapologetically black.
Obama has mastered the art of code-switching that so many black people have to learn early on in order to navigate a white dominated world, but in glorious moments like "If folks want to pop off..." his blackness shines through. Below are a few of Obama's best, "blackest" moments during his presidency:
2. When he code-switched his handshake with Kevin Durant in 2013.
3. When he made jokes on jokes on jokes at the 2014 White House Correspondent's Dinner: "I'm feeling sorry for the Speaker of the House, as well. These days, House republicans give John Boehner a harder time than they give me. These days, orange really is the new black."
4. When he said "wha gwan Jamaica" at a Jamaican press conference in April 2015.
5. When he did the smoothest swag walk ever after announcing Osama Bin Laden's death in 2011.
6. When he sang Al Green's "Let's Stay Together" to the First Lady at a New York fundraiser in 2012.
7. When he referred to Donna Brazile (former Vice Chairwoman of the Democratic National Committee) as his "homegirl" in his Hurricane Katrina 10 year anniversary speech in 2015.
8. Whenever he danced like your turnt uncle at the family function.
10. Let's not forget when he made this face after he was asked about his nuclear plans against Russia at a White House press conference in 2014.
13. Oh, and then danced to Hotline Bling:
14. When he low-key admitted that he watches "Love and Hip-hop..."
16. When he dropped the mic at his last ever White House Correspondents Dinner: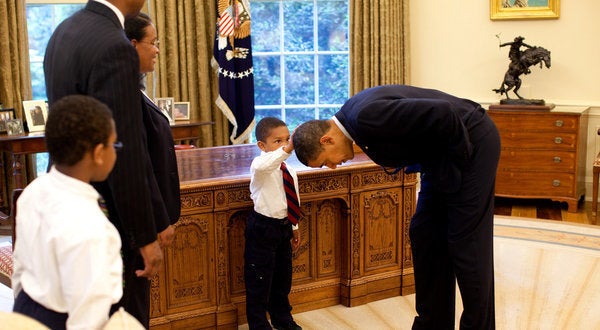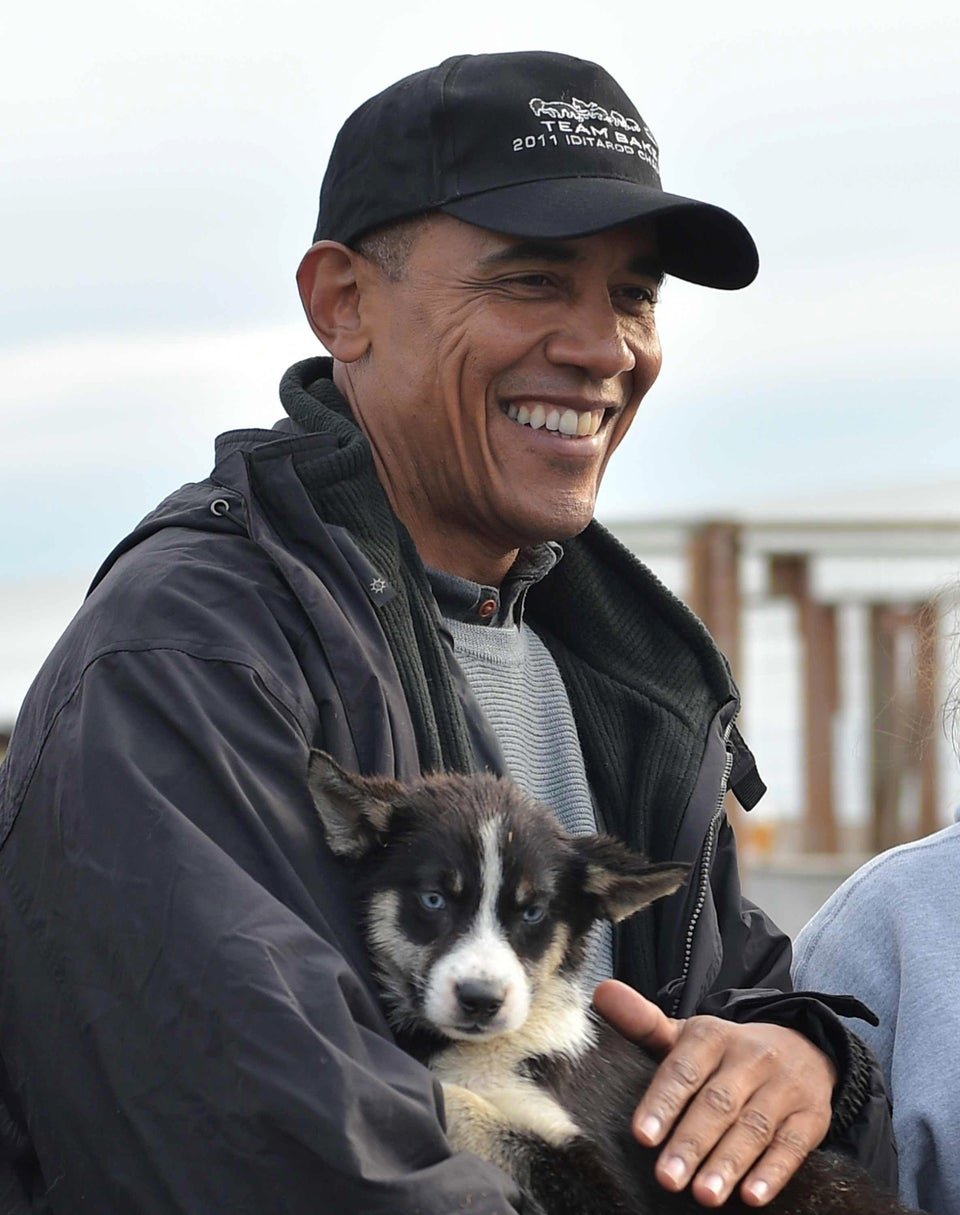 Obama Snuggles With Puppies
Popular in the Community